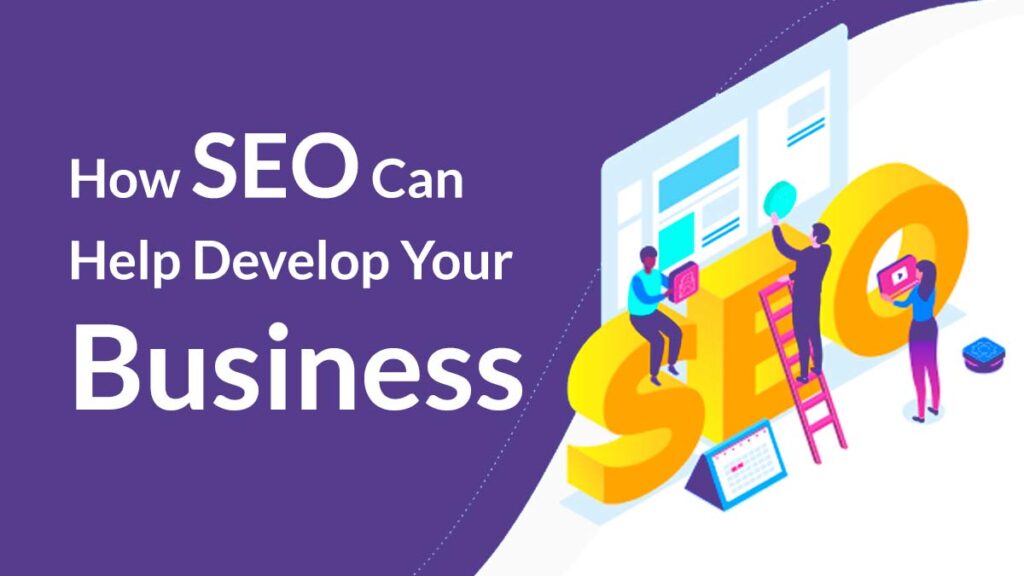 Why SEO is important for business, we can't stress enough on it.
The internet is a world of limitless opportunities. It didn't take long for the business community to realize the potential hidden behind this revolutionary technology. Almost every business today uses digital marketing to reach their goals.
It's not a replacement for traditional marketing; it is a much more advanced and effective part of it. Best of all, it's a lot cheaper.
SEO is the most crucial part of digital marketing, and it brings long term benefits. Whether you sell products or services, your customers are on the internet. You just need to reach out and let them know how your business can help them. SEO helps you do that.
Here I have discussed why every small to large enterprise should use SEO to grow their business.
93% Web Traffic Comes from Search Engines
For many people, Google is the internet; and it's just one of the search engines. They use a search engine to find solutions to all their problems. The internet would be a lot more difficult and complicated if it wasn't for search engines. That's why about 93% of traffic to all websites comes from search engines.
SEO means Search Engine Optimization. It prepares your website for that 93% traffic, and in case you don't know, 4.54 billion people use the internet. It's one of the first things you are taught when beginning to learn SEO.
Your website is like an online franchise of your business. The more people come, the more sales you get. It doesn't require you to have a full-time staff on alert to deal with visitors. The website does it itself. You prepare it for every query that a potential customer can ask and convince them to take a step further, moving them one step above in the buyer's journey.
However, all this depends on getting traffic on your website first. Your competitors are also using the internet, and effective SEO is the only way to beat them. It also allows startups to compete on the same level as large corporations on the internet.
Increase Brand Awareness
A business is considered successful when it becomes a brand. A brand is a name that people know and trust. You get more profits with minimum investment, customers keep returning, and people refer you to others when you have a big name. For example, Apple no longer needs an introduction even though it has had a fair share of controversies.
SEO is one of the best ways to increase brand awareness, especially when considering the cost factor. Each SEO campaign is developed considering the goals of the business, which include increasing website traffic, conversion rate, and brand awareness.
You get to represent yourself and your business as an industry expert through SEO. For example, guest blogging services can bring many benefits and is a great way to let the world know about your brand. SEO allows you to connect to your audience in a personal manner. They feel like you get them and begin to trust you. And when a potential customer trusts you, he becomes a loyal customer and brings more customers.
SEO Helps You Provide Better User Experience
Search engines, especially Google, are popular because they provide a useful service in the best manner possible. No one would use them if they didn't provide a great user experience. They do so by bringing the most relevant and accurate results from other websites to every user query.
Your website only ranks in search engines when you also provide the best user experience. It's one of the responsibilities of an SEO analyst to ensure your website is optimized with the best possible user experience.
So SEO not only helps you get higher rankings in SERPs but also ensures that every visitor is impressed when he visits your website. They will keep returning if they had a good experience. If they didn't cross the sales funnel the first time, they eventually will if they keep returning.
Control Customer's Buying Journey
It is crucial to understand and control the buyer's journey stages for targeted marketing, which is the unique selling point of digital marketing. SEO allows you to divide your audience into classes and target them accordingly.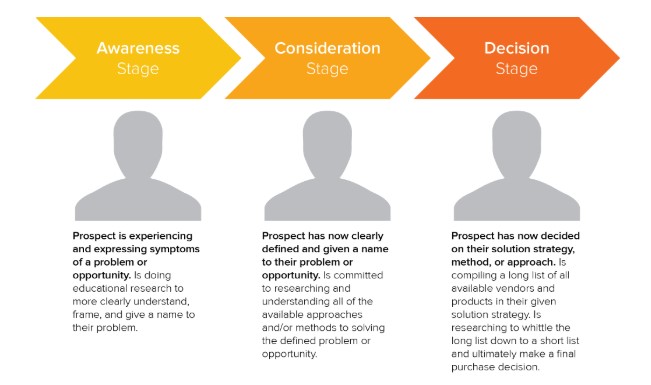 You get content and campaigns for each of the stages: awareness, consideration, and decision. A person who doesn't even understand the problem won't be looking for a solution. Through SEO, you will be able to first make them realize the issue and consider all possible options and then present the solution you offer.
The content you write for each stage also plays an important role. SEO will help you reach the right audience, and SEO content will ensure that the reader moves to the next stage of the buyer's journey. Not every writer can do this job. Be sure to hire a professional content writing service that understands how digital marketing works.
Get More Leads
Businesses run as long as they have customers. They market their brand and invest in many campaigns to make sure new customers keep coming. This is one goal why every business uses the internet marketing.
You get people to visit your website, convince them to become a lead, and then convert to a customer. These customers are then retained as shown in the image below.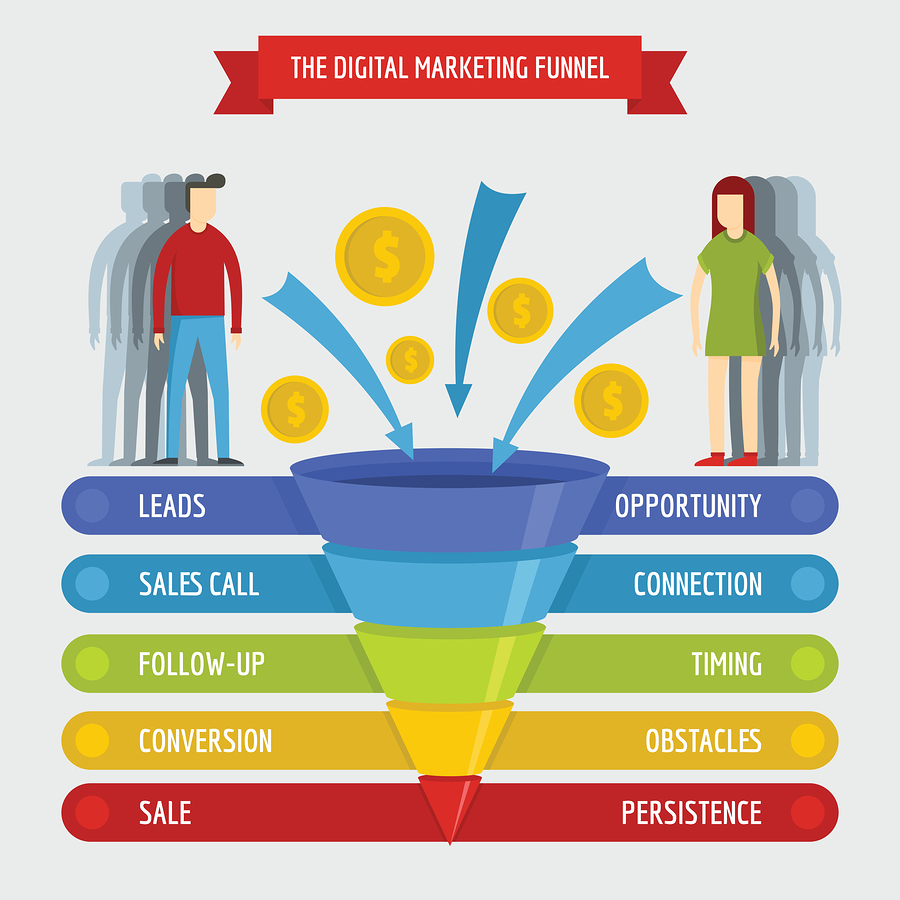 You get leads only when you develop the right landing pages and attract the right people. That's where SEO has a role to play.
First of all, SEO experts will ensure that only relevant people are targeted who are likely to buy your product or service. Next, those pages are ranked to bring more traffic. Lastly, each page is optimized to make it more user-friendly and convincing.
If you get a lot of website traffic and barely any leads, you are probably making one of three SEO mistakes. You will get maximum return on investment if you hire the right service provider with a proven track record.
Best and Cheap Digital Marketing
SEO is one part of the digital marketing service that brings results that last. It takes some time before you start to see any return, but these benefits are not temporary. SEO builds the foundation of every online business. If you acquired a reliable off-site SEO service, that foundation will be built strong and stay strong for as long as your business exists.
The best thing about SEO, it is also the cheapest digital marketing. You can run paid advertising campaigns to give your traffic and conversion rate a boost. But it only works as long as you keep running those campaigns, and the paid advertisement is not cheap. You basically pay for each visitor, and there is no guarantee if it will convert.
Rand Fishkin did an experiment to show how paid advertisement works without SEO. The below screenshot shows that your traffic will boost with paid traffic, called Spike of Hope, and but it goes down and stays down when you stop paying, referred to as Flatline of Nope.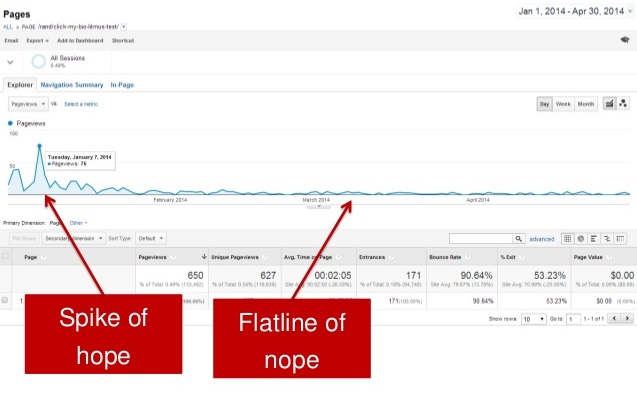 On the other hand, with SEO, the spike of hope is very unlikely to go down if you did your keyword research right. It is believed that no digital marketing company can survive without offering SEO as most web marketing depends on it. SEO campaigns don't cost nearly as much as paid advertisements and it's usually a one-time investment on each page.
Brings Long Term Benefits
SEO brings organic traffic to your website for as long as people keep searching for your target keywords. An SEO analyst starts by building an on-site foundation. He will optimize the website, domain, and content, which are the most basics. Next, he moves to off-site SEO to build brand presence, rank the website, increase domain authority, and bring traffic.
All these practices usually don't need to be done twice on the same page, other than updating the content. This one-time investment keeps bringing results for years. You will need to acquire the help of link building service, which is the most important part of SEO, even if you own a digital marketing agency.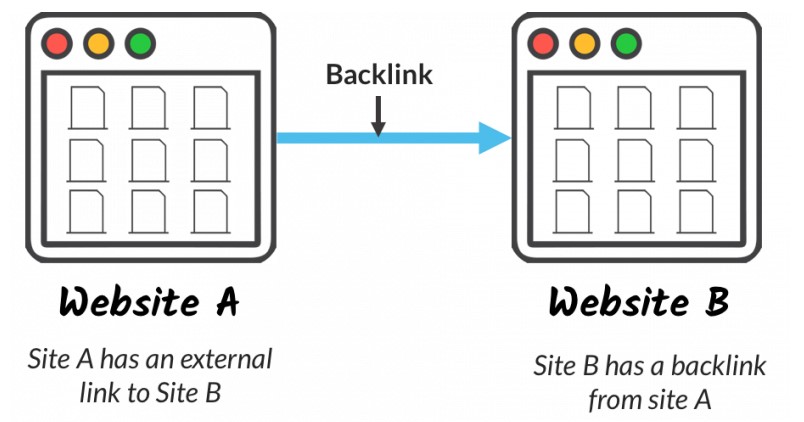 The backlinks an SEO expert builds remain at least one year depending on the agreement with the publisher. It means your business will keep getting juice from that link during this time. Backlinks are built on relevant and authority sites that are visited by a lot of your potential customers. This means people will see your brand and, if the SEO specialist did his job right, follow the link to your website, becoming a loyal customer in the best scenario.
It is possible to build these backlinks without having to pay the publisher if you have time. You or your SEO analyst will have to reach out to many bloggers and convince them to link to your website.
Most types of backlinks, like directory submission and forum posting, don't even require you to take permissions. This may be time-consuming, but it is the most common practice of link building, and it works.
Record Every Minor Success and Failures
Traditional marketing doesn't give you the privilege to measure accurate results and return on investment. You do get an approximate idea, but that's not enough to survive in a competitive market. SEO tells you everything you want to know about your customers, campaigns, and business development.
Here are some of the important answers you can get with SEO to improve your product/services, enhance the user experience, and create better marketing campaigns.
Who is Your Target Audience?
You learn about the interests of your potential customers and the queries they search on the internet. With professional keyword research based on audience persona, you would know exactly who you need to attract. This is something you should discuss with an analyst in SEO consultation prior to starting your project.
Who Visits Your Website?
It is possible that you might be targeting an audience that has no interest in your product or service. You get to separate them by analyzing the visitors of your website. SEO enables you to see who visited your web pages, what his location was, how he was redirected here.
How Long Did They Stay?
If a person who is irrelevant to what you offer lands on your website, he is likely to leave immediately. It is called Bounce Rate if that person left without exploring further, and the time he stayed is called Dwell Time. Both of these rates are recorded to see who you shouldn't target or how you should target the right people.
Did They Convert?
You would know if a visitor becomes a lead, and you would know how many of them were not impressed. It allows you to understand why they didn't convert and find a solution to increase the conversion rate. This is only possible when an SEO scholar is at your work who understands the value of collecting data and making decisions based on it.
Why Did They Leave?
Even if you are not selling anything and your goal is just to promote a cause or increase awareness, you need the visitors to spend some time on your website and visit other pages as well. Search engines like Google check these things as a ranking factor. Thanks to SEO, you can record this information and analyze it to extract useful information.
What are Their Pain Points?
One of the best things SEO can do for you is to help identify the pain points of potential customers. People in sales and marketing can make any tough sale if they have the right pain points of their audience. Digital marketing is no different as you have to convince a person through written or designed content. You will see a boost in your online and other sales by properly representing pain points as your unique selling points.