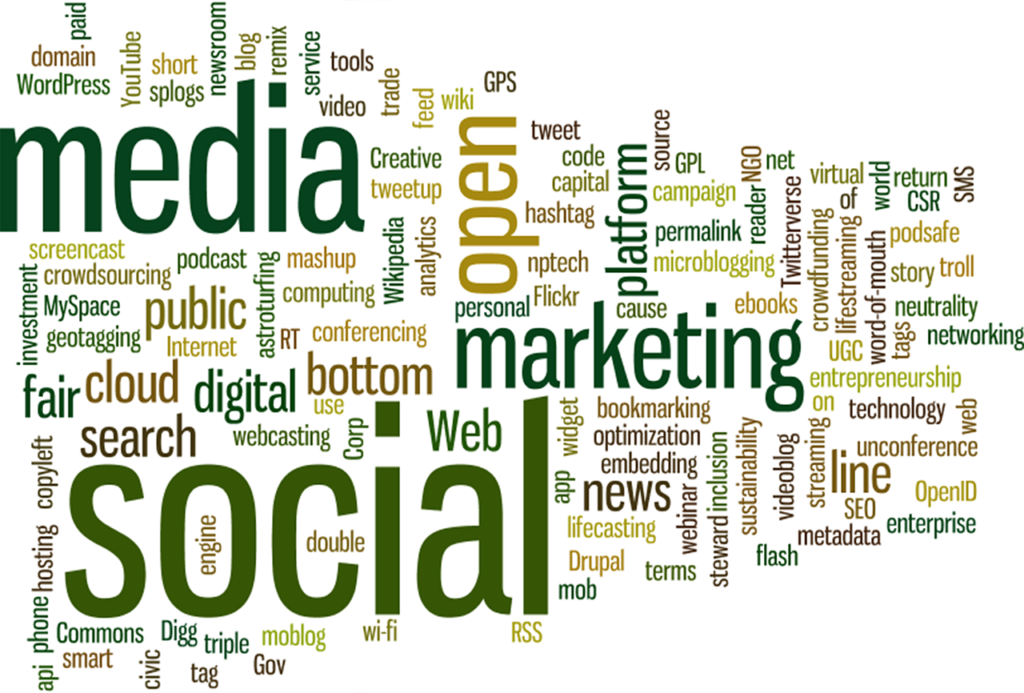 Are you struggling to increase traffic to your site? Nowadays, it's increasingly difficult for any online business to get new leads and sales without website traffic. This is the primary reason why you must use exceptional marketing strategies to drive people to your website. With more prospects coming to your site, you stand a great chance of getting more sales for your products or services.
Fortunately, you don't have to be an expert copywriter or search engine specialist to get more traffic. In this article, we will take a close look at 7 tips that will increase your website traffic. If you take heed to these tips, there's no reason why your site will not get tons of visitors.
1. Take Advantage of Social Media
Being active on social media is one solid way of sending thousands of prospects to your website. An experienced online marketer will not hesitate to tell you that this is one of the easiest ways to direct traffic to your website. However, it's important for you to remember that you must post quality content on your social media channels. Your posts should include company news, special promotions, and blog posts. Make sure you place links to your sites at the end of each post.
That said, posting quality content is not the only thing you should be focusing on. What is the point of having good content if it's not reaching the right people? This is why having a clearly defined target audience is a must.
2. Start a YouTube Channel
If your company has a small or limited marketing budget, you should start a YouTube channel. More than 3 billion people watch videos on YouTube every month. You are bound to see a big increase in your website traffic if you share educational or useful videos on your channel.
You can also embed your YouTube videos on your site. This will help keep your visitors engaged after they land on your website.
3. Improve Your Search Engine Optimization
If your website's search engine optimization is not up to speed, this could hurt your chances of getting on the first page of popular search engines. You should conduct regular SEO audits to make sure that your site is optimized for Google. A thorough SEO audit will show if your site is running smoothly. It will also show if your site is providing good user experience for the site visitors. Consider consulting an SEO agency such as Brisbane SEO if you are not sure how to conduct a search engine optimization audit yourself.
4. Create a High Quality Blog
Having a high quality blog that is updated regularly is one of the easiest ways to generate tremendous amounts of traffic and get leads. Recent studies show that companies with a blog receive 57% more traffic than those that don't have one.
A blog will help you address the questions and needs of your targeted audience. However, your blog must be updated regularly if you want your visitors to come back.
5. Get Your Site Listed in Online Web Directories
When consumers are searching for the type of service or product that your company sells, they may visit an online directory. Getting your business listed in an online directory will help your company build a strong brand and get new customers.
Search for online directories that serve your business vertical. Getting listed in several online directories will help your company stand out in a competitive industry.
6. Run Pay-Per-Click Advertisements
Try running PPC ads if you are in need of fast traffic. With PPC ads, you create an ad and bid on clicks. The good thing about PPC ads is that you only get charged when someone clicks on the ad you published. This is called targeted traffic.
Is PPC marketing effective? Pay-Per-Click ads work extremely well for thousands of entrepreneurs and companies around the world and help improve your business's sales and traffic. Keep in mind, however, that PPC ads require a certain budget, depending on your goal. The smart thing to do is to start out with a small PPC ad campaign to test out its success rate for your business, and then allocate a budget for PPC according to the success rate of your test campaign.
7. Upload Your Presentations to SlideShare
What is SlideShare? It is a hosting service for quality content. With SlideShare at your disposal, you can communicate with millions of prospects without leaving your home or office.
SlideShare is a solid way to get organic traffic to your website. It will also increase your brand awareness.
It's vital that you take the initiative when it comes to sending traffic to your website. It's not as hard as some may believe. If you use the 7 tips listed above, your website will get hundreds or thousands of visitors daily.