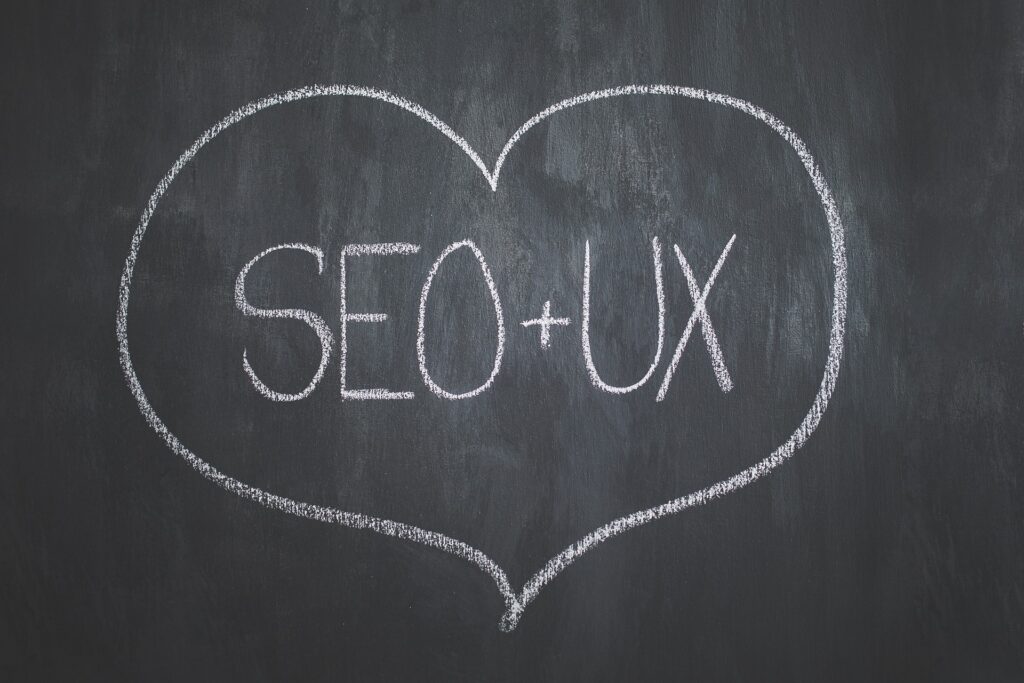 A decade ago, one may say that SEO rankings were the only thing that mattered. The search engine optimization practices back then constituted of getting the keywords on the website page as many times as possible. The industry has come a long way from there. Today, any SEO analyst will tell you that reaching, attracting, and converting a targeted audience is much more important than ranking high on search engines. While technical on-page and technical SEO still play a huge role, user experience (UX) design, however, is taking over the industry by storm.
What is User Experience (UX) design?
User Experience (UX) design is a process of creating and managing a website in such a way that gives an amazing browsing experience to the users. This process includes the design of the entire website, its usability, accessibility, and functionality. UX is an endless process because it works towards improving your product and services which keeps changing. User experience focuses on what the user wants and therefore is crucial to the success of any online business.
Why is User Experience (UX) design important?
Website design has witnessed a drastic transformation over the last decade. It has become more ubiquitous, complex, and feature-rich. And for a website design to remain effective it must have a great user experience design. Additionally, UX design should also meet the vast landscape of browsers and devices that users access the website with.
Why UX design for SEO?
The search engine giant Google constantly updates its algorithms in order to provide the best experience to its users. Every update that it rolls out is towards improving the user's experience. Google, for instance, pays a lot more attention to your website if the UX in the website is better equipped. Better UX means better outcomes from Google searches making your website more valuable as an asset to procure more business. Your customers landing page and its accessibility will be the most effective to convert into leads. SEO ensures that the information is communicated to your customer, while UX focuses on how they consume the information more efficiently. Both SEO and UX share a common goal so they need to work hand-in-hand. Here are 10 key UX design processes to be followed for your SEO campaign.
10 Key User Experience (UX) Design Process To Be Followed For Your SEO Campaign:
Design UX for users, not Search Engines
The purpose of ranking your website high on the search engine is to generate customer base and increase your ROI. Generating millions of traffic with poor user experience will only increase the website's bounce rate. Also note, higher bounce rate means users are dissatisfied with your UX and content, which will indicate Google to push your rankings down. So primarily, keep your audience/users in mind when designing a website.
Page Load Time
When you want to create an online website or landing pages you must ensure that the page or site is light. There is nothing more exhausting than having to click a website and waiting to make it load. The overall speed of the website is important such that users do not have to wait long for what it has to offer. When it takes longer for a page to load users are bound to abandon the page, which will increase your bounce rate and bring negative effects to your search rankings.
Navigation
The navigation to your website must be easy to use and understand. One of the thumb rules is that you should not have a website that is more than three clicks away for users to find information. If you ensure that your navigation through your website is easy there is every chance that there will be more people accessing it and increase your footfall subsequently. Following are the steps you need to take care of:
Well-structured URLs helps search engines to index and rank better.
Focus on URL hierarchy – top and sub-pages must be organized as per requirement.
Homepage link should be given a defined place in all pages.
Having a search box improves the authenticity of the website.
Streamline your menus for each page and add categories for easy navigation.
Mobile Responsive
The number of users using mobiles to access data is increasing tremendously. The better your website is accessible through mobiles, the more likelihood that you will get more people trying to access it. Stats suggest that more than 50 percent of web traffic is coming from mobile devices; hence mobile responsiveness has become even more important for SEO. The Google Mobile-Friendly Test is a great source to see if your website is mobile-friendly.
Interesting and Well-structured Layout
Imagine accessing an eCommerce website built in 1984, it will be boring and probably clustered. Having an interesting and well-structured layout on a web page will encourage the user to stay there and engage with your content. Focus on the below points:
Make sure your website is visually attractive.
Your layout should not confuse the reader.
Your website menu should be visually appealing yet minimal.
Consider SEO Principles and Metrics
To get your UX right, you must take into account on-page SEO. This means using focused product names and descriptions, having a proper navigation bar, optimizing menu names and functionalities, organizing titles into H1, H2, and other headings, having images tags, and having content that is relevant both to users and search engines. Also, take SEO metrics such as bounce rate, conversion rate, average load time, and average page per session into account. This data will help you design better UX and garner the best results.
Quality Content
There is no alternative to creating quality content when it comes to engaging readers. Along with producing great content, you must also focus on formatting, grammar and spell check, short paragraphs, and simple language – all of which are considered by Google when ranking your pages. Keep the following in mind when creating content for your website:
Your content should be visually attractive.
The layout should not distract from the content.
Font size and spacing should be apt.
Make your text easy to scan and well-laid down.
Visitors should be encouraged to click through.
Keywords
Keyword research today is more relevant than ever when designing a website. First, research the keywords that your audience is using to reach you. Take those keywords into account and use them to create content so that users can easily find you. However, you must stay away from keyword stuffing because that technique does work anymore. You might end up getting penalized by Google for keyword stuffing.
Accessibility
UX designers must not forget that the web is fundamentally designed to work for all people no matter what their hardware, software, language, location, or ability is. When this goal is kept in mind, the web can be accessed by people with a diverse range of hearing, visual, neurological, cognitive, and movement abilities. Designers must take care of a few things to make it accessible to all such as using alt tags, creating subtitles, writing transcripts, practicing color control, keeping the content language simple, and adding an accessibility guide. By following these simple steps you are only increasing your audience for the website thus serving the purpose of SEO.
Call-to-action goals
Every website must have a prominent call to action. Call-to-actions provide the maximum conversion rates. It is one thing to showcase your work, however, it is important to tell them what to do and how to reach out to you after they are convinced with your product or service. Additionally, it is important to keep it in a place of prominence so users do not get frustrated to look at it.
Sure, these are just some components of UX design that are relevant to SEO. However, you must understand SEO and UX are a winning combination together and they need to go hand-in-hand in creating a successful website for humans and search engines.
Author Bio:
Sorav Jain is an expert Digital Marketer and Social Media Consultant based in Chennai, India. He has trained many professionals and has conducted many workshops to educate people about Digital Marketing. He has successfully helped many brands and clients excel in the Digital space through his carefully structured strategies and campaigns.