Keyword research is one of the first and most important parts of search engine optimization and digital marketing. Your quest to reaching the top page begins with finding the right keywords to target – keywords that your users would search in Google and would lead them to your website. For the most part, the success of your SEO campaign, the results that you get after you finish it, depend on how meticulously you carried out keyword research and how well you chose the phrases to target. However, in order to do that, first, you must understand your customers, decide what kind of visitors you want to bring to your site and, most importantly, answer their intent. What are these customers looking for before landing on your site and how can your site produce the content they're seeking?
How to find out if a keyword is valuable
If you decide to work with SEO companies in Lebanon to improve your Google ranking, one of the first questions they will ask you is what keywords you would like to focus on. There are several ways of establishing this, but keep in mind that not all keywords are equally valuable. To select the best ones, you can follow this process:
How relevant is that keyword for your website content? If a user types that keyword in Google and come across your web page, will they be satisfied with what the see? Also, once they land on your site by searching for that keyword, will that bring you revenue? If the answer is yes, then you've just discovered a relevant keyword.
Type that keyword into major search engines to get an idea as to how competitive that keyword is and who your competitors are. SEO companies recommend looking at the number of paid ads on the search engine results page. If you see a lot of ads running for that keyword, then it's a high volume one, meaning that it's more competitive and harder to rank for organically.
Test your keyword. You can hire SEO services for this or test the value of your keyword yourself by trying a sample campaign in Google AdWords. This way, you'll find out if your keyword has a high conversion value.
Analyze data. For this, it's best if you ask for the help of an SEO company, who can interpret the data from the sample campaign and find out exactly how much each click is worth.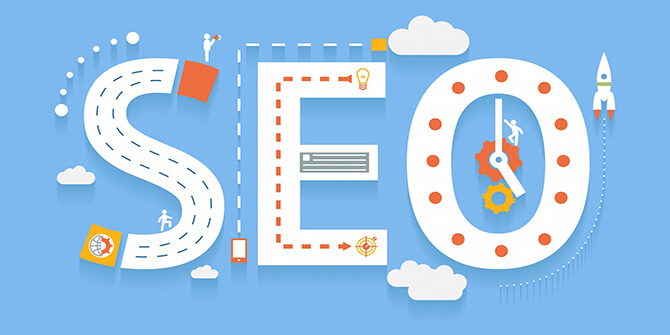 Keep in mind that a complete SEO campaign doesn't include only one keyword and you will have to repeat this process for multiple search phrases. Also, depending on your specific business goals, you might need to change the keywords altogether. For example, if you have an online clothing store, you will focus on keywords like women's summer dresses one time of year and knit sweaters during another. Timing and anticipating product demand are very important, which is why sometimes you need to discuss the details of future SEO campaigns with the best digital marketing companies in Lebanon in advance.
The importance of long-tail keywords
Take the following example: suppose you had a used car dealership, what keyword had better conversion value: used cars or used 2014 Jeep Wrangler Sport? Choosing the first one could come as the most obvious choice, but, in SEO, targeting a keyword so broad and competitive is very risky, whereas targeting a long-tail, more specific one, has higher success chances. Although general, high volume keywords bring a lot of money, they are hard to rank with and make up for just 30% of total Web searches. Long-tail keywords, on the other hand, catch the user in another stage of the buying process. In the example above, a person typing "used cars" into Google is most likely just browsing and isn't ready to make a purchase yet, whereas one typing something like "best price for used 2014 Jeep Wrangler Sport" has already made up their mind and they're ready to pay.
Long-tailed keywords are also great for highly competitive niches. If you're just starting out your business and already have five competitors who are holding the top position in Google, ranking for general keywords like "shoes", "toys", "web design" or "car insurance" will be extremely difficult and time-consuming and no professional SEO services or SEO company in Lebanon will guarantee you results. However, if you focus on a smaller, less competitive keyword, then you have higher chances of boosting visibility.
Lebanon SEO companies recommend using one, maximum two long-tailed keywords per page, otherwise, you could end up keyword spamming or compromise on reader experience.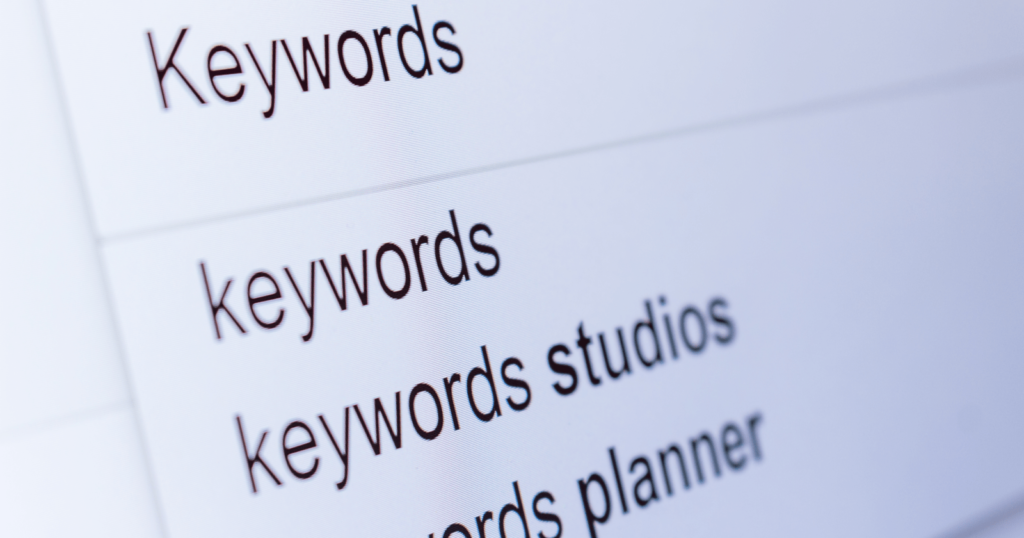 Best resources for keyword research
No matter how well you know your niche, your business, and your competitors, you can make the keyword research faster and more effective by using a few tools.
For example, one excellent starting point is Google's Keyword Planner, which suggests related keywords starting from your main keyword and also shows you approximate search volumes for each. You can use the Keyword Planner in English or any other language and set certain filters based on location. For example, if you run a local business and you want to target customers from one specific city or district, the planner will include keywords containing that location.
Bing also has its own keyword research tool – Microsoft Bing Ads Intelligence – if you're looking for rankings on this particular search engine, and there are many other tools developed by SEO companies, Moz and Wordtracker just to name a few. Ultimately, choosing the right keyword research tool is up to your or the SEO expert you're working with, but remember that no matter what option to you decide to use, keyword research is not a process that you should brush over quickly. Because the success of your SEO campaign depends on it, you should take the time to analyze all keyword options and initiate a campaign that uses a combination of relevant keywords.
Also, now that your have your keyword analysis, note that it's important to monitor your SEO efforts over time. Use the most accurate rank tracker available on the market, SEOlium, or choose the cheapest rank tracker from this list.