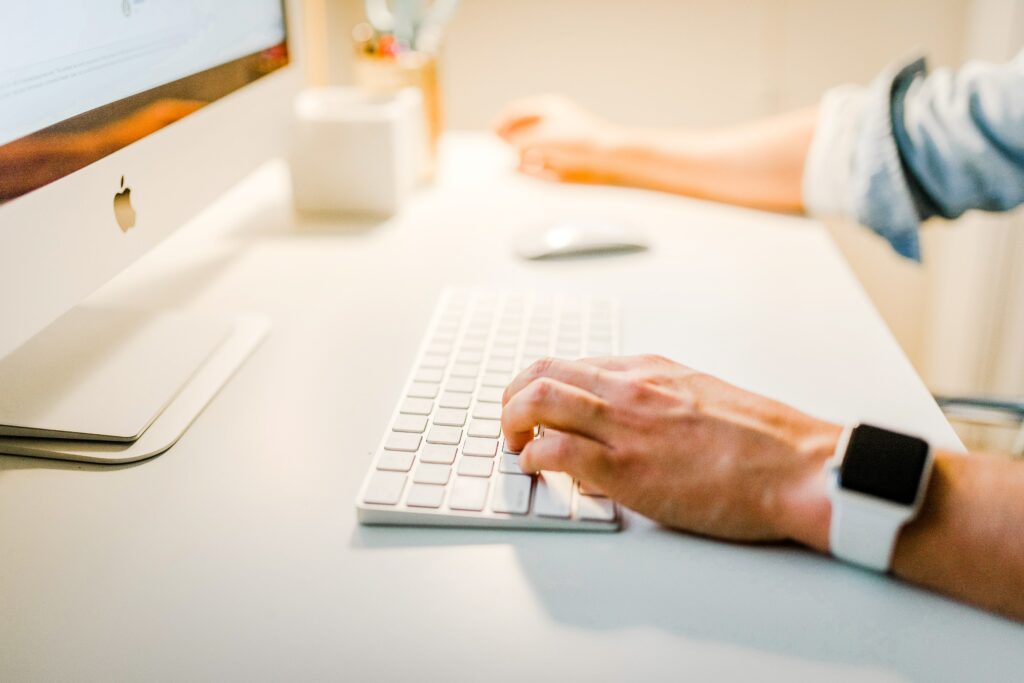 I hope you enjoy reading the following blog post. If you want our team to do your marketing for you, click here.

SEO analysts assist companies in establishing and improving their online brand presence. To offer the greatest possible user experience, SEO analysts perform keyword research, monitor website traffic, and develop optimization tactics. They're also up to date on the latest SEO strategies.
What does SEO stand for?
In a nutshell, SEO or search engine optimization is a collection of practices that are used to acquire organic website traffic and search engine rankings. The term organic refers to methods that don't involve paying for ads, also known as Pay-per-click (this is one of the common paid methods for acquiring traffic).
Know that within SEO, you get a variety of strategies and methods to accomplish those aforementioned goals. Some or a combination of a few could be more effective than others. It all depends on your website's nature, service areas, target demographics, etc.
Essentially a link-building company would devise website content around certain target keywords for your industry. Their tasks further extend into maintaining an ongoing and strong presence across all relevant social media channels.
The thing that makes SEO tricky is that the strategies, guidelines, and Google algorithms that control the efficiency of those practices are constantly changing. That means you must remain proactive, on your toes, and change your SEO gears with those changing trends/guidelines. That's why hiring a reputable SEO company is important since a layman may not remain aware of that constantly changing landscape.
What is an SEO analyst?
An SEO Analyst would primarily be responsible for overlooking and maintaining the overall health of your site's SEO. Their job is to keep the site informative and readily available for everyone, including audiences, search engines, and related businesses. They are also responsible for driving quality and relevant audience towards the company's site and ensuring the company/site can hold a good reputation.
Key Functional Areas and Responsibilities of an SEO Analyst
Keep business objectives in mind and accordingly perform keyword research to optimize the existing content (if any) and discover new improvement opportunities.
Conduct on-site and off-site SEO as well as competitor analysis
Guide writers and content teams to produce SEO-friendly content
Receive SEO quotes from bloggers to publish guest blogs.
Provide recommendations while taking care of the structure and elements of a website and its web pages.
Offer recommendations and strategies for content creation/development in alignment with keyword-specific and general SEO goals.
Administer SEO programs such as XML sitemap issues, webmaster tools, shopping feed for e-commerce sites, etc. for diagnostic/reporting purposes.
Create and promote marketing content across social media platforms for promotional and educational purposes. This can include customer video briefings, blog posts, case studies, customer reviews, etc.
Implement link-building strategies in compliance with client SEO goals
Help develop and execute content strategies through social communities to meet SEO goals
Stay updated with the latest trends related to SEO, social media, and new developments in general in the online marketing industry.
Regularly monitor web analytics reports and derive meaningful conclusions and suggestions
Research/administer social media tools to support new/ongoing social media strategies
Regularly evaluate/monitor search performances across leading search channels as well as evaluate those search results
Manage project development and related results, all the while communicating with teams
Work with other key team members in the accomplishment of client goals
Professional Competencies to look for in an SEO Analyst
Promising case studies and customer reviews to establish their authenticity and competence
A passion for internet marketing and SEO practices
A knack for identifying and resolving problems (solution-oriented approach)
Ability to think creatively and outside of the box
Attention to detail and ability to meet deadlines in an often driven and challenging atmosphere
Ability to write down and convey thoughts and suggestions in a clear and articulate manner
Excellent analytical, project management, time-management, and team-management skills.
Qualifications and Professional Skills to Look for in an SEO Analyst
1-2 years of hands-on experience in SEO (Search Engine Optimization) and SEM (Search Engine Marketing)
Proficiency in Word, PowerPoint, and MS Excel
Experience with using different web analytic tools for producing website analysis, including GA (Google Analytics) and any other internal reporting tool
Proficiency in using keyword research tools like Keyword Discovery, WordTracker, and Google
Proficiency in various CMS and content management environments such as WordPress
Preferred: Knowledge of CSS/HTML and web administration
Preferred: BS/BA degree
Compensation/Benefits/SEO quotes
Company provided laptop
Competitive salary along with performance incentive
Dental/medical insurance post 60 days of employment
Opportunities to advance SEO career
Sick days and paid vacations
Types of SEO
Google SEO
Bing SEO
Yahoo SEO
Social Media Optimization (SMO)
YouTube SEO
Should you hire an SEO analyst?
Right now, almost all companies, businesses, and startups need some degree of SEO performed. Search Engine Optimization, even today, remains a mystery topic for many businesses. That's why almost everyone would feel the need to hire an SEO analyst at some point on another. Any business that relies heavily on web search for bringing in customers should think about hiring an SEO expert.
E-commerce sites, in particular, need to extensively use SEO since their entire business relies almost solely on web queries.
To answer the question of whether or not a business should invest in SEO, the answer should be – It depends.
SEO, SMM, and SMO can be ongoing practices. So, depending on the nature of your business and how long you plan on being in the online game, think about trying your hands on SEO and see where you head from there.
I hope you enjoy reading the following blog post. If you want our team to do your marketing for you, click here.