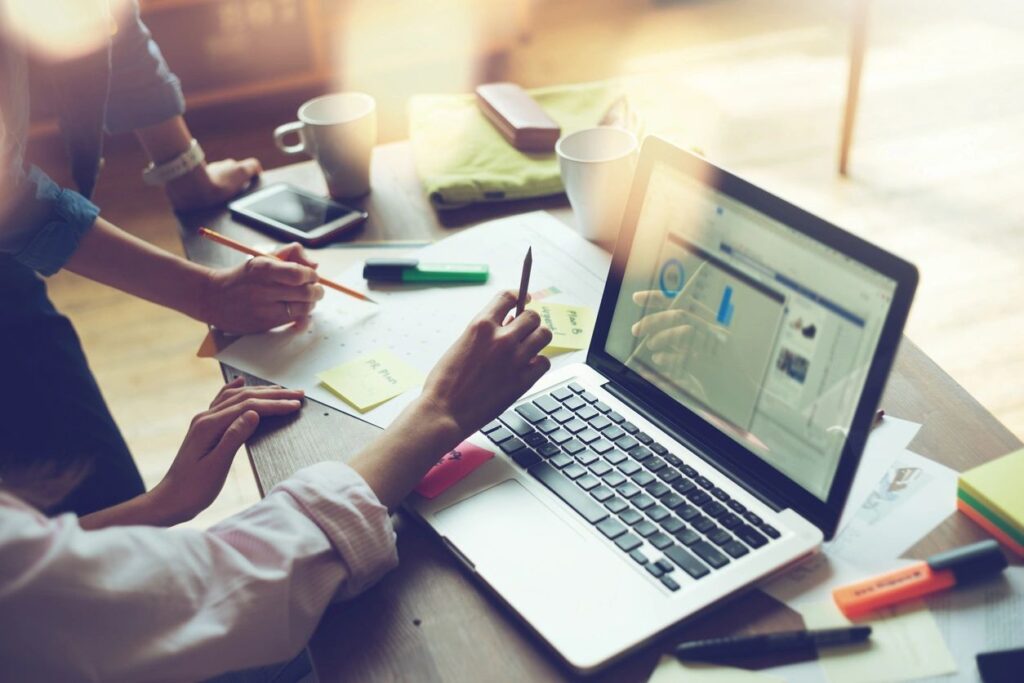 I hope you enjoy reading the following blog post. If you want our team to do your marketing for you, click here.

Search Engine Optimization is an essential part of digital marketing, and businesses globally are trying different strategies to rank higher than their competitors on Google. While some are tested, some are blackhat techniques that Google doesn't like and eventually bans. So what are the top SEO tips for beginners in 2022? Read this blog to learn SEO and how to implement the top tips you must include in your SEO strategy.
About SEO
SEO or Search Engine Optimization includes strategies to improve the visibility and positioning of web pages in organic search results. In simple terms, SEO is the practice of regularly optimizing your website so that Google and its bots find it user-friendly and rank you properly on the SERPs or Search Engine Result Pages.
While we will discuss the top SEO tips to rank higher on Google, let's first understand how Google ranks you. Google ranks websites based on more than 200 factors. Once you optimize your website or a particular webpage, you can go to Google Search Console and request Google to index that particular webpage.
Search Engine Optimization, or SEO, is a vast ocean you must first learn and fully understand before implementing. Aside from the top SEO tips listed above, numerous advanced strategies can be taught by industry experts.
To understand SEO, you must also understand Search Engine Marketing, which includes both search engine optimization and Pay-Per-Click Marketing. You can do this by enrolling in an advanced digital marketing course. Below is a graphic to further elucidate what Search Engine Marketing comprises.
Top 10 SEO Tips for Beginners in 2022
New to SEO? Here are the top 10 tips for beginners that will help you start your SEO journey:
Niche Keywords– It is important that before you start your SEO practice, you understand and make a record of the best keywords for your business or a particular webpage. These niche keywords are the search queries of the users, something you would like to target and then optimize regularly.
On-Page and Off-Page are Important- On-Page and Off-Page SEO contribute heavily to your SEO game. You cannot only optimize your content on the website and not create an impact with external backlinks.
Benefits of a Site Map– When discussing SEO tips and tricks, it is critical to remember that you must have a skeleton of your site map. Crawlers from search engines will crawl your web pages to help index your site with a clear and simple site map.
Use Google Search Console & Analytics– If you want to begin your SEO journey properly, you must link your website with Google Search Console and Google Analytics. GSC provides you analytics from the search bar to the SERP, while Google Analytics will provide you analytics from the point when a user clicks on your link and their behavior on your website.
Domain Name– Make an effort to keep your domain name as short as possible. Short domain names are easy to remember and pronounce. Secondly, keeping the domain name between 6-12 characters will help your brand stand out from the crowd.
Online Reputation Management- Online reputation planning is fundamental. What does a customer discover when they Google your organization? If your product/service receives negative feedback, that can harm your reputation. As a result, it is critical to handle these issues professionally.

Image Alt Tags– Image alt tags will direct users to your website or blog when they perform a Google Image search. It is important to keep in mind that images, videos, and text searches together help you increase your website rankings.

Mobile Optimization– It is important that your website is mobile-friendly because more than 50% of the search queries come from mobile devices. For this reason, having a mobile-friendly website is crucial.
Social Plugins– Connecting your website to your social media accounts and directing your followers to your website is an integrated way of digital marketing. This will redirect traffic to your website, potentially increasing conversions and improving your SEO score.
SEO WordPress Plugin– Download a WordPress plugin like Yoast to improve your SEO rankings. Yoast will help you make your blog content and website content more SEO-friendly.
Conclusion
SEO is as important for a website as social media engagement. Try the 10 best SEO tips above, and you will notice an immediate improvement in the performance of your website. I hope you enjoyed this article!
Author's Bio


Karan Shah
Founder and CEO at IIDE

Karan Shah is an Edu-preneur, Tedx speaker, Harvard alumnus specializing in eCommerce, and the founder of IIDE – The Digital School.

He is a reputed author on the topics of education, digital marketing, and Ed-techs. Over the years he has penned a plethora of articles in leading news outlets such as Entrepreneur, BusinessWorld, Education Times, and Youth Magazine to name a few.
Graphic: