I hope you enjoy reading the following blog post. If you want our team to do your marketing for you, click here.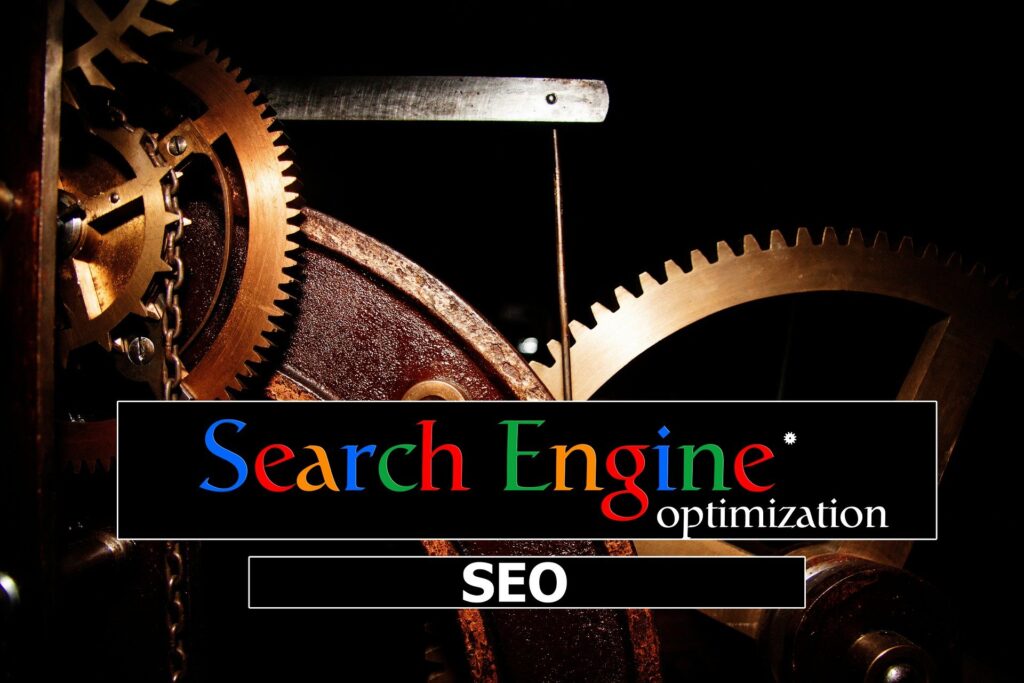 The Importance of Search Engine Optimization
Quality over quantity is a wonderful life slogan, but is it also the key to SEO success? It might be difficult to determine what should be prioritized with all of the intricate layers that come with successful Search Engine Optimization. Let's get one thing straight: there is no such thing as a golden SEO method. In fact, depending on what works best for their website and brand, everyone does it somewhat differently. However, there is a narrow line to be drawn between experimenting with strategies that work for your website and manipulating search engine algorithms to improve your ranks. White Hat and Black Hat SEO refer to the distinction between good and harmful SEO practices.
What is the difference between White Hat and Black Hat SEO?
The phrases 'White Hat' and 'Black Hat' are derived from old Western movies, in which the good men wore white cowboy hats and the evil ones wore black ones. These words are used in the current technology sector to refer to 'white-hat' and 'black-hat' hackers. To distinguish between good and harmful search engine optimization tactics, SEO specialists have invented the labels White Hat and Black Hat SEO.
Understanding the Distinction
Understanding the distinction between White Hat and Black Hat SEO is critical. Even if done accidentally, Black Hat SEO may lead to a Google or Bing penalty, which can affect your SERP rating in the long term – or worse, have your site blacklisted entirely from search engines. You'll be able to create a firm foundation for your business and trust that the SEO methods you're applying follow rules while remaining successful in expanding your website over time if you grasp the differences from the start.
What you need to know about Black Hat and White Hat SEO is as follows:
Black Hat Search Engine Optimization
Black hat search engine optimization can be defined as a collection of tactics used to enhance a site or page's rank in search engines by means that violate the search engine's terms of service. Websites may initially gain improved SERP ranks by manipulating search engine algorithms, but this is likely to have the opposite impact in the long term. Here are a few warning signs that indicate Black Hat SEO, as well as some things to avoid and keep in mind when optimizing your site.
Keyword Stuffing and Deceptive Links
There is a vast list of Black Hat SEO strategies to avoid, but keyword stuffing, hidden content, and manipulative links are among the most common no-nos. The irony is that there is very little evidence that these strategies work, and it is very certain that they will harm your rankings.
Stuffing Keywords
When Black Hat SEOs try to influence their website's rankings by repeating their major target keywords unnaturally and out of context, this is known as keyword stuffing. When keyword stuffing occurs, the material usually appears outside of the primary content and makes little sense. It's an old method that won't work with today's Google and Bing engines, and it'll almost certainly get you penalized.
Hidden Text
Hidden Text is a text that has been tinted to blend in with the background color of a webpage so that it is not visible to the visitor. Black Hat SEOs frequently use hidden text to smuggle extra content or relevant keywords onto a webpage in order to appeal to search engines. The content is sometimes even written with a font size of zero. This is a misleading method; advanced search engine crawlers will most likely notice and penalize you as a result.
Link Manipulation
One of the most popular types of Black Hat SEO is manipulative links, sometimes known as link schemes. Black Hat SEOs hide links in various portions of their sites, blog comments, and even physically bury links (font size zero or matching the background color of the webpage). Because adding links to your content can help you rank better, Black Hat SEOs stuff them into their sites, even if they don't add any value to your content. Search engines are probably to rapidly shut down this deceptive technique.
Guidelines are being broken
All Black Hat SEO techniques are in direct violation of Google and Bing's Webmaster Guidelines and should be avoided at all costs. You can register a spam report if you feel a web page or site is breaking the rules and using Black Hat SEO techniques.
White Hat Search Engine Optimization
The total opposite of Black Hat SEO is White Hat SEO. The latter refers to any method that increases your search ranks on a search engine results page (SERP) while maintaining the integrity of your website and remaining within the terms of service of the search engines. White Hat SEO follows the regulations and, in the long run, benefits your website and business. You'll get the best results over time if you move your attention away from attaining high rankings immediately and toward developing connections with your readers. Here are some of the most important aspects of White Hat SEO, as well as indicators that you're following best practices.
Prioritizes users
You're on the right path if your content is tailored to your visitors' desires rather than the search engines. Crawlers for search engines have progressed much beyond the traditional strategies that used to work, and are now much more focused on user experience. While various algorithm-focused techniques may get visitors to your website initially, your bounce rate is likely to be high if your lack of quality content does not fulfill their needs. In the long term, this damages your SERP rankings, therefore your best strategy is to focus on addressing your users' expectations instead.
An Investment That Pays Off
While certain quick-fix Black Hat SEO strategies may temporarily improve your rankings, the long-term consequences will be damaging to your website and company. Investing in content that appeals to your target audience, on the other hand, will enhance your reputation with both users and search engines, increasing your SERP rating over time.
Quality takes precedence over quantity
Concentrating more on the quality of your content can benefit you greatly in terms of SEO. Your audience will be interested and return for more if you maintain your information up to date with dates, relevant sources, and fresh material. Effective White Hat SEO should be viewed as a process rather than a checklist that can be checked off and forgotten about. It's a good idea to focus on other ways to keep your audience engaged with relevant quality content rather than cramming your sites with unrelated links, keywords, and graphics solely to appeal to search engines.
Grey Hat Search Engine Optimization
Grey Hat SEO is a hybrid of Black Hat and White Hat SEO techniques. SEO tactics that belong neither in the Black Hat nor the White Hat category since the terms of service relating the problem are ambiguous are informally characterized as Grey Hat SEO. To put it another way, SEO tactics may be classified as either White Hat or Black Hat depending on who you ask – the line between the two is extremely hazy. Here are some red flags that indicate you're approaching Grey Hat SEO territory:
The Goldilocks
Not entirely incorrect, but not quite correct… Grey Hat SEO is unquestionably in the center. A method that is now either white or black hat but might become the reverse in the future due to changes in the ways search engines function. While there is no real damage in using Grey Hat SEO to improve your ranks, you should be cautious if you find yourself pushing the bounds of specific tactics to improve your rankings to avoid falling into Black Hat SEO territory. Some SEO analysts swear by Grey Hat SEO since they don't want to limit themselves to simply White Hat, and they don't want to risk being penalized. It is entirely up to the individual user, but it should be treated with prudence.
Lines that are a little blurry
The distinction between White Hat and Black Hat SEO is hazy at best. If you find yourself in the gray area between proper and wrong activities in terms of search engine standards, the best suggestion is to proceed with care. Referring to Google or Bing's Webmaster Guidelines is an excellent approach to avoid penalties. If you're not sure if what you're doing is strictly acceptable, consider whether you'd happily tell Google about it. Being truthful and trusting your instincts should keep you out of trouble.
Takeaways
There's a lot to keep in mind when it comes to doing SEO the proper way. Here are some things to remember regarding White Hat SEO and Black Hat SEO in the future:
Everything should be done with caution
It's all about balance when it comes to SEO. The safest method is to stick to White Hat SEO and carefully vet Grey Hat areas. You'll be OK if you follow search engine standards and concentrate on the demands of your users.
What Would You Do If You Were in This Situation?
If you're unsure, consider whether you'd feel comfortable telling Google or Bing what you're doing. The best policy is always to be honest.
Self-Examination
Last but not least, remember to stay in control. It's difficult to accept when you're faulty, but being honest with yourself about your SEO tactics is the best way to stay out of trouble. Taking the time to think about what you're doing to improve your website is a great approach to stay on track with safe SEO.
Good luck with your optimization!