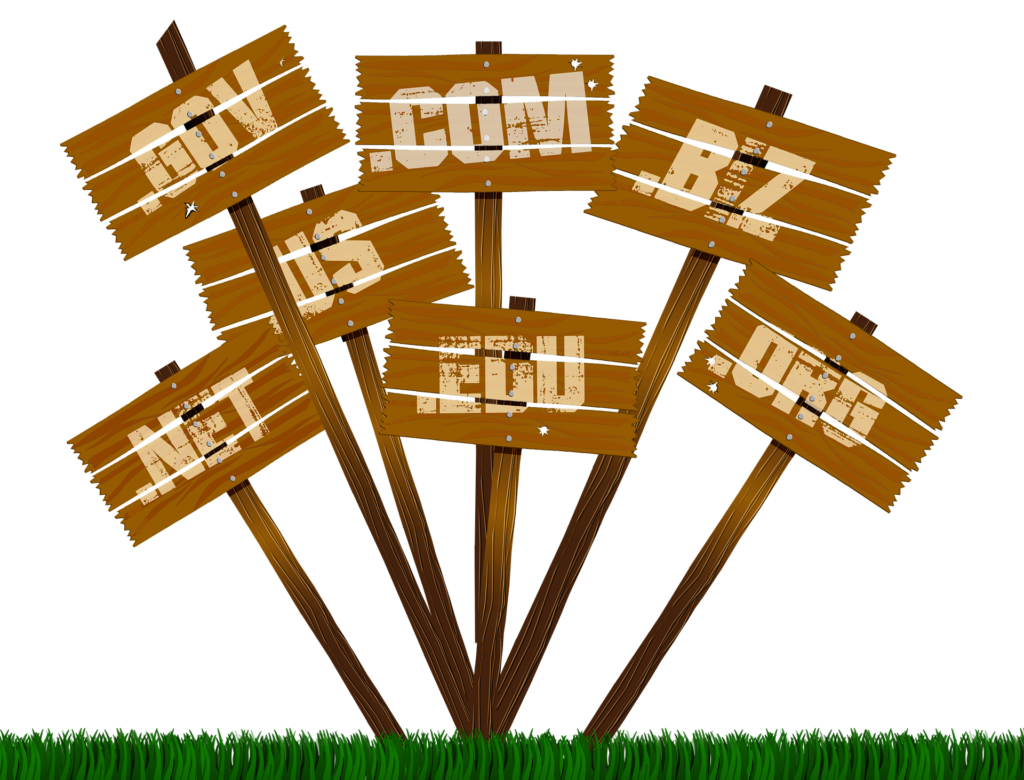 I hope you enjoy reading the following blog post. If you want our team to do your marketing for you, click here.
Search engine optimization (SEO) revolves largely on domains. If you are planning on a marketing campaign based on SEO and digital marketing tactics, then you will need a website with a valid and working domain. Search Engines will direct users to the domain of your website when they click on your link in result pages.
There are three ways to get a domain for your website.
Buy a New Domain
Buy an Existing Domain
Buy an Expired Domain
· Buying a New Domain
First, you can buy a new domain and build your website and your SEO ranking from scratch. This is perhaps the longest route to obtaining a spot in the search engine results pages (SERPs), but it may just be the cheapest and safest way to do so.
· Buying an Existing Domain
Say you came across a domain that is perfect for serving the SEO goals of developing your business. Unfortunately, the existing domain is currently in active use. In this case, you can find out who the site owner is, and make a bid so you can buy the domain from them. To find the information of a domain, simply search the exact URL in whois.net and it will get you full registrant details.
· Buying an Expired Domain
Ownership of these domain names and addresses is not forever. They have a preset expiry date or time that depends on the domain price and renewal scheme. When the owner fails to renew the payment for the domain he bought, it is classified as abandoned, dropped, or, as it is commonly known, expired. Then it is up for grabs.
Now, here is the interesting part.
Buying an Expired Domain has its Perks
Once domains expire, they do not lose all their authority. In fact, SEO consultants can attest to the fact that these expired domains are sometimes favorable for SEO. This is why several websites hold auctions and bids for expired domains for others to buy. Essentially, expired domains have that SEO juice that its successor can inherit.
But before you go and shop around the internet for expired domains, there are a few things you should consider. It is important to take note that not all expired domains are the same.
How to Choose an Expired Domain
Just because a domain has been recently dropped, it doesn't mean that it is the best option for your business. Because when you are on the verge of buying a pre-owned domain, you need to make sure that it satisfies some all vital standards.
1. Domain Must be Niche Relevant
If you are to invest on an expired domain, make sure the old website was related to your business' niche. The visitors of the last website will keep bouncing off if your site isn't relevant to them, and that's not good for your SEO rankings. Besides, the authority is built for a niche. So, you will want to show relevancy to both the users and the search engine.
2. Must Have a Healthy Link Profile
Next to relevance, the link profile of the expired domain is just as crucial for SEO purposes. In addition to the overall website structure and interface, you also need to make sure that it has a healthy link profile. You can acquire the help of a trusted link building agency to make sure the domain under consideration is one of good or even top backlink profile.
3. Look for High DA and PA
The expired domain that you want to repurpose should give off an essence of authority in domain and page. Known as DA (domain authority) and PA (page authority), these are metrics on site performance. Typically, you should be rooting for domains that score between 60 and 80 (out of 100). Any score lower would most likely be turned down by an SEO expert because it would pose more risk than benefit.
4. Prefer Ranks for Related Keywords
Any level-headed SEO consultant would advise you to bid for an expired domain that has a solid ranking for the keywords you want to rank for. Otherwise, opt for other SEO tactics such as building better backlinks and/or hiring someone for guest-blogging services.
How to Take SEO Benefits
Once you have narrowed down your expired domain candidate(s), you can choose from either of these two methods to use them to your site's SEO advantage:
1. Backtrack and Reach Out
Choosing this method means you opt to use your communication skills to make the expired domain work for you. This involves extracting the backlink profile of the expired domain. You can do this manually or choose a tool to help you get the process done quickly.
Once you have a backlink extract, choose which of these links are of good quality and list them down separately. From this narrowed list, get the contact information of the linking websites and communicate with the concerned webmasters.
Once they respond, inform them that you have recently acquired the domain which they are linked to. Proceed to tell them that since the domain has expired, you can propose that they link back to your website instead.
2. Create a URL Redirect
As the name implies, you will be directing user traffic that once flocked the expired domain towards your website. Redirects come in many forms; there are 301, 302, and the Meta Refresh. To use the SEO juice of the expired domain, you will be using the first one: 301 redirect.
301 Redirect is the status code that tells search engines that a page has permanently moved to a new URL or location. This redirect is highly compatible with expired domains, especially those that have stronger link profiles. It almost always transfers 90 to 99 percent of link equity between sites and is considered one of the best methods for implementing website redirects. It means, with a successful 301 redirect, the strong link profile of the expired domain that you bought will most likely be transferred to your URL.