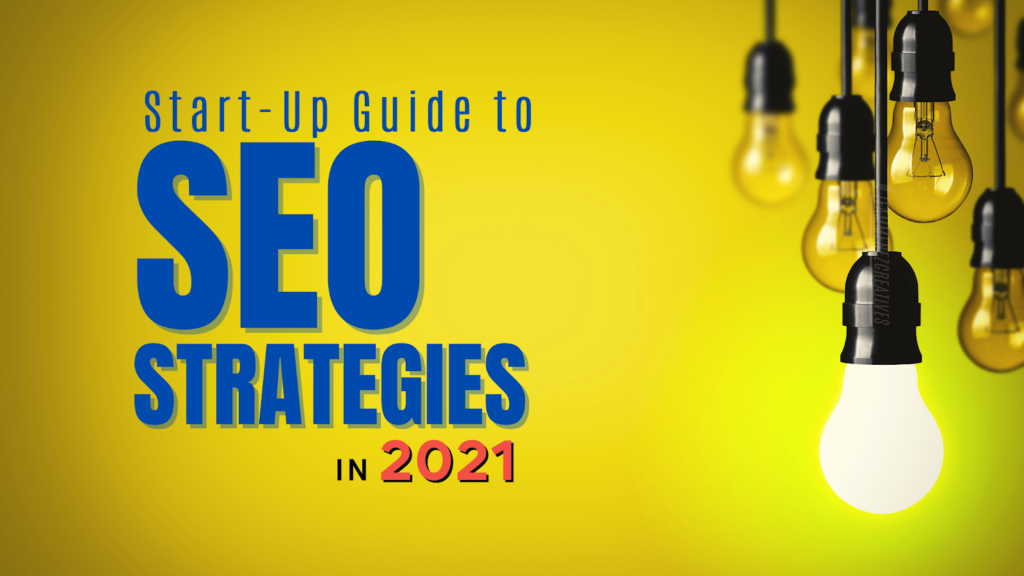 I hope you enjoy reading the following blog post. If you want our team to do your marketing for you, click here.
Having efficient SEO strategies to boost your ranking has become a routine for every digital marketing team. But improving your SEO rating is not a one-time deal.
SEO strategies need to be constantly employed and adjusted for successful conversions and revenues to come in daily. Through the right SEO plan, you can improve your Google ranking in a cost-effective and productive manner.
Google has become the frontrunner of search engines since it is a formidable choice for users to search for. It has a market share of 87.35% relative to other search engines. Consistency in SEO is vital because Google's search engine algorithm constantly evolves. There is a strong demand for SEO strategies.
Here are some strategies you can use to improve your SEO rating and rank high on Google's SERP (Search Engine Results Page).
7 SEO Strategies that Digital Marketers can Use in 2021
Create Content That People Search For (Search Intent)
People search for material through Google and other search engines. The value of the material is the foundation of the life of search engines. It influences the flow of ranks on the search result list. If you create content that people type in the search bar or are essential to people's search intentions, you are more likely to rank in the SERP.
When seeking ideas for content, or even when pursuing content creation, if you find that creating the right content just isn't for you, you can always hire an SEO specialist for content writing services.
Keep in mind that with content creation, the material can be wonderfully written, but unfortunately, it may not be high because it does not satisfy the need or is meant to address the current challenge that people are seeking solutions to it.
Instead, you should focus on the consumer throughout your content creation process.
You may use a range of online apps such as Google Keyword Planner to identify keywords and phrases that are trending to get an idea of what people are searching for. This way, you are guaranteed to bring value to your target market.
Pay Attention to Your Keywords (Keyword Optimization)
If you create low-quality content, Google will take note, and your web page will get less priority in the ranking, or worse, it will be penalized if you break its requirements. There were days where you could do keyword stuffing and other tactics that are not called spam by Google.
Seek to create high-quality content with trendy keywords and key phrases built for your target market. They will increase the traffic you yield, which will boost your website domain authority and relevance.
The successful SEO technique does not have to be paid out all the time. Digital marketing teams need to be resourceful to optimize free online resources for what they need.
You will get a lot of insight from Google's search bar by doing your own search and seeing the top results that search yields.
Check how these sites are running on the Keyword Planner because you have a preview of how much traffic the site is attracting. As you search for themes, you can also see other trendy keywords and key phrases (exact terms or search intent).
Recurring Keyword Phrases
Topics can easily be cross-linked to different keywords, and a diligent approach is required to tailor the content with multiple keyword phrases within a standard. But if the keyword phrases are unrelated, it may come off as spam. It is easier to build different web pages for each particular keyword expression so that the content maintains its credibility, authority, and transparency.
Be Smart About How You Use Keywords
You should know your keywords. You should also include the main keywords in your URL, page title, headings (H1, H2, H3, etc. ), meta tags and alt titles. Also make sure to your keywords in your content in a natural way.
Your content has to be natural and user-friendy. If you use photographs or videos, create high-quality pictures that can affect the first view (for images) and in the first 10 seconds (for videos).
Don't hesitate to mark the photos and recordings with one or two keywords. Try to caption your videos as it could provide added benefits to your SEO. It's another way to insert keywords and key phrases to help enhance the consistency of the post.
Content has a significant influence on SERP scores, so use the keyword term in various ways in your content. Use it once or twice in presentation and conclusion, approximately two or four times as much in the body as possible.
Use bold, italics, caption tags (especially H1), and other formatting types to highlight these keyword phrases without overdoing them. Writing style must be smooth or natural. Know, you're making stuff for real users, not search engines.
Improve your website's UX (User Experience)
According to SEMrush's Rating Factors Report, what enhances the user experience (UX) of a website are websites visits, time spent on the site, pages browsed each session, and bounce rate.
For bounce rate though, the higher the rate, the more material the user is fulfilled. If the reader doesn't like your material, they won't visit your site again. Google uses bounce rate to make sure whether or not you have good content.
Bounce pace, on the other hand, must stay strong. Bounce rate is the moment the reader leaves your site as they enter or read your text. If your bounce rate is high, Google will take it to mean that your website's content is not entertaining, or secure, for users.
UI/UX design trends change often based on user trends. Since UX (User Experience) applies to the whole process of purchasing and using a product, it is important to make sure that the UI/UX design of your site is on-point.
Publish High Quality, Long-Form Content
The total number of terms with a high-quality material that lands first on SERP is about 2,416 words, 20% more than the average duration of the rest on the top 10, which is around 2,000 words.
Anything less than that, and chances are Google will not consider your website as priority or quality content. It is also easier to create content on a long-form basis, even though you can only publish articles or content once a week instead of making a few low-quality content. The former will have a more massive effect because it will matter most to the people who matter to Google.
If you want to perform well on search engines and get high traffic, you should build in-depth, insightful, and interactive content that reacts to the audience's most critical needs or concerns without losing consistency.
Backlinks Matter
Backlinks are crucial because the higher quality and accuracy of backlinks you have, the more reliable your content is.
On the other hand, inbound links will take your readers to other parts of your website with similar details that might also be of use to them. With inbound connections, you're offering your readers ease of access to browse through your pages.
Focus on building significant ties to your content. Using anchor text to pick keywords that have a high potential to boost search rankings on your website and the site you connect to.
Readers are the ones that profit the most from the fact that a buffet of trustworthy information serves them not just on your website but also on other related pages.
On-Page SEO
On-Page SEO is all joint action taken on your website to boost search ranking. These strategies include keywords, meta descriptions and different variations of tags such as alt tags, title tags, and HTML code. On-Page SEO also involves creating quality content and improving site speed, accessibility, and efficiency.
SEO considerations on-page include:
Keywords: Keyword optimization is crucial for SEO. There is a great deal of emphasis on long-tail keywords, which we will explore more in this post.
Meta Description: Meta description is an overview of the URL and appears as a summary appears on the SERP page underneath the title or headline.
Alt-Text: Alt text refers to terms or phrases that characterize an image to help scan for indexed bots. Strategically crafting alt-text will boost the picture inside the material to rank in the results of the image.
Title Tag: This is the headline that the viewer sees when they search for something on a search engine. It's also called the H1 tag. Subheadings inside the material would be H2 or H3 codes, and so on.
SSL/HTTPS: Secure Sockets Layer (SSL) encryption technology is required. For page protection, third parties cannot come between the site creator's web servers and customers.
URL Structure: a URL structure enables search engines to scroll from page to page inside a website and make the website navigable to users. Optimizing URLs ensures that the use of keywords represents the website you are pointing to. Simple-to-remember URLs make pages more user-friendly and easy to crawl search engine bots.
Internal Link: If you have enough links to make your pages easier to browse and help readers get more material relevant to or in favor of your content. Useful internal ties can increase the period of residence and domain authority.
Page Performance: This requires the website's loading speed, decreasing bounce rates for disappointed visitors if the page does not load quickly. Content, photos, videos, and everything used on the content must also be configured to remain of good quality without hindering the website's pace.
On-page SEO should be a number one concern because they directly impact off-page SEO and the SERP.
Off-Page SEO
Off-Page SEO is strategies outside of the website that improve Search Engine Results Page (SERP) rankings. It includes shifts in search engine and interface perception.
It also involves strategies that clarify and promote a website's relevance to its target market, its level of usability, and the domain authority.
These SEO strategies are applied through link building, paid website ads, digital media or social media campaigns, and more.
Off-Page SEO is important because it accounts for 50% of the factors that affect SERP ratings. Creating excellent backlinks is one of the core SEO strategies.
Search engines use backlinks as a measure for checking a website's consistency and online reputation. The links can be natural, manually-built, or self-created, all optimized and discoverable through anchor texts.
Social media marketing, guest posting, brand mentions, and influencer marketing are other Off-Page techniques that digital marketers must also prioritize.
Use SEO to Grow
You don't have to splurge big money on SEO to be successful. The goal of SEO is to reduce more and more the reliance on paid advertisements through building your following and establishing your authority or credibility as a brand.
Again, you can try doing it on your own using the simple tips and tactics provided in this article. Or you can always opt to seek the services of an SEO specialist and allow them to grow your website for you.
Aim to boost your SEO ranking, not just for the fame, prestige, or revenues, but to be a trust-worthy name in your industry.