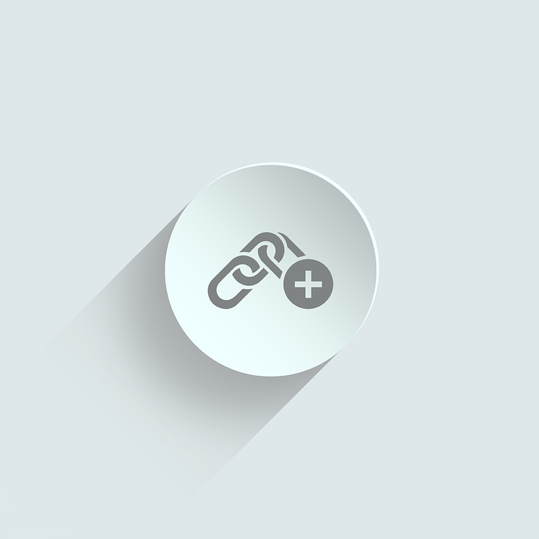 Let's face it, any SEO Analyst is familiar with the importance of backlinks in the highly-competitive field of SEO.
If you are an SEO professional, you know that search engines like Google view links as votes of confidence or reputation scores amongst websites. That is, the more links search engine bots can crawl on for indexing and evaluation, the better your site's chances of getting a higher rank in the search engine results.
That being said, as an SEO specialist, you also know how things work the other way around.
Aside from finding out that a website has not gained backlinks for some time, one of the worse things that can happen to it is losing the backlinks it once had.
Losing backlinks that point to a site, especially the ones that have been rightfully earned, tips the scales towards SEO disadvantage. If you own the website, not only does your site lose credibility in the eyes of search engine crawler bots, but you also set your site up for failure. This is quite alarming when it comes to earning website rank and attracting more organic user traffic, especially if you end up losing these backlinks permanently.
Get your links back through link reclamation
Link reclamation simply means you go after the lost links that once led users to your site. You do your best to track them down and take them back to get things in a state of smooth SEO structure and equilibrium again. In other words, reclaiming links means recovering these lost links and fixing the subsequent errors that came along with their disappearance.
So, how do you go about with this process?
Here's a step-by-step guide to help get you started on link reclamation:
1. Track down your site's backlinks with a thorough backlink profile analysis.
Using an SEO tool such as Ahrefs, examine all the backlinks that are associated with your website's domain.
A word of caution: the list of backlinks will definitely be long, especially for older and content-heavy sites, as well as for sites that have a good link building campaign onboard, so be prepared to pore over extensive data.
Now, once you get that lengthy list, export it as a spreadsheet or CSV file. This makes filtering for lost links and overall analysis much easier.
With Ahrefs, doing this is also a breeze:
Go to the Backlinks section.
Select the link or links you want to export. Better yet, select ALL and export all your links for documentation purposes.
Click on the Export button. (Note: save the file with the extension "comma separated value" aka .csv format if you want to export a CSV file).
Wait for the download to complete.
After exporting the list of backlinks, you now can narrow your list down. Filter, if possible, so that you can detect which of the links have been reported to be lost.
Another tip: many SEO professionals preserve the originally exported list and just create a copy that will exclusively be used for the links analysis process. That way you can go back to the original list and file in case you need to back check any error or inconsistency along the way.
So, now that you have narrowed down the list of the lost links from the original backlinks analysis report, what else should your exported spreadsheet include? To better aid you in link reclamation, you should also have details on old and new URLs, anchor texts, and the lost link's location.
2. Identify the root of the problem.
There are two kinds of links in relation to a website:
Internal links that help users navigate between pages within your site.
Backlinks or external links that point towards your site to show credibility and authority.
Why is it important to know this?
Because if you are to execute the correct solution, you need to identify the nature of the lost links involved.
If the identified lost link is an internal one, then a manual URL replacement is all you need. But, if you have a problem that involves external links from other websites, then you can proceed with your link reclamation plans.
3. Carry out a specific solution.
Depending on the tool you used, reports and exported lists have their own ways of stating the reason for each link's disappearance. This is particularly helpful because, with link reclamation, the reason for losing the link is essential in executing the reclamation process.
Let's take a look at the possible reasons and the best corresponding link reclamation action:
●      For removed links.
Some links disappear because of the action of the linking page's author or owner. That is, whether intentionally or unintentionally, the link attached to an anchor which once pointed towards your website has been removed.
For example, if the lost link analysis turns up with a removed link as the reason, you can reach out to the site owner and politely ask why the link was removed in the first place. Often, the revised site content may be to blame. Either the website's webmaster has unintentionally removed your link during the revision process, or they have replaced it with another (often dubbed better) link.
If it falls on the first case (unintentional removal), politely reaching out and clarifying your intent to have your link be reincluded in their website's page will usually seal the deal and help you reclaim the link.
Depending on the website you are about to reach out to, you can find the site owner's contact details either on their landing page or by means of other tools that find out people's e-mail addresses. You can also use the website's inquiry form to send your message. Regardless of the mode you choose, it is best to have a template or format on hand so you just have to modify the content of the request based on the circumstances surrounding the link removal.
Next, you will have to do the following:
Indicate the name of your website or brand on the subject of your message.
Greet the owner politely then introduce yourself.
Explain your reason for sending the e-mail (i.e. to restore the removed external link).
Provide other necessary details such as your site's URL.
You can also opt to employ outreach tools if you find several websites with the same link removal reason.
Do note, however, that not all removed links can be easily reclaimed via simple site owner communication and connection.
In some cases, deliberate removal of the link (because the site owner decided that another site was worthy of the link your page once had) may take your link reclamation efforts on a detour. That is, you would have to improve on your site's content first before you can pitch for it to be included back in. This is where it's particularly useful to be updated on the latest content marketing trends and even your competitor's activities, so you will know just what the standard is for the latest "better content".
The same goes for removed links due to the implementation of a new external links policy. This happens when linking-out blanket policies are executed by misinformed webmasters in an attempt to weed out sites that have low domain rating. When this happens, usually, no amount of reaching out can overturn blanket bans such as these.

Also, another point worth noting, look for telltale signs if the link reported by the SEO tool's bots to be lost was indeed removed, or if it was just pushed or moved to another URL. A typical example of this one is when contents get pushed to other URL pages, as in the case of RSS feeds that refresh the content on a regular basis. In this case, this is not one for link reclamation as the link still exists, only the bots report them as lost because they no longer crawl on it on the same page URL.
●      For a page that no longer exists.
Not all sites are perfect. In fact, some even end up accidentally deleting pages, leading to the dreaded 404 errors all over the internet. And this is precisely a plausible reason behind a lost link that was not deliberately removed by a website owner.
You can often confirm if it was an accidental page deletion by checking out both internal and inbound links that point out to this page. If both metrics suggest a viable page (i.e. there are still internal links pointing to it and it has high inbound links count), then there's a good chance an SEO-worthy and highly referred page has been mistakenly deleted.
So, how do you go about the link reclamation process on this one?
You can contact the website owner through e-mail and politely point out that a particularly good page of theirs has been accidentally deleted. Then provide the page details while also explaining how helpful this page has been to your site's backlink profile.
And if the webmaster or site owner explains that they no longer intend to put up the deleted page despite its SEO performance? You don't have to fret just yet. Instead, you may still try and propose to get another link from a different page in the same domain. This way, you still get a backlink from the same site, only now it comes from another page.
●      For a page that has been redirected.
Redirects can be risky and quite tricky because a wrong move can significantly impact any SEO strategy.
Remember that a website's SEO visibility and existence depend on attracting as much organic traffic as possible, so placing a redirect, like a 301- (permanent) or a 302- (temporary) redirect should be done with utmost care.
Since redirects involve several changes (e.g. a new URL in place of an old one), it can be particularly challenging to set up and navigate redirect chains.
And this is where the conflict leading to lost links usually arise.
Take for example a 301 redirect where a new page is created to permanently replace an old one. This essentially means that the old page that was once indexed on the search engine's system will be rendered non-existent. The good thing is the SEO strength and performance of the old page is carried on by the new page, subsequently impacting the sites with external links toward it.
Now, lost links from broken redirects are reported when the redirected page where the external links are pointing to fails to respond, is changed, or worse, no longer exists.
So, how do you proceed with link reclamation on this one? Many SEO scholars go about by tracing back and analyzing the redirect paths using commercially available SEO tools. Once the location of the lost link is found, examine where the redirect mishap took place and fix it accordingly. If, for example, there are too many redirects, you can reduce the chain length to simplify the setup. And, as an added precaution, take note of any redirects created and regularly test them now and then to avoid troubles with broken redirects in the future.
Conclusion
To recap, the link reclamation process can be done in three steps:
First, start with a thorough backlink profile analysis and employ SEO tools such as Ahrefs's Backlink Tracker to make sorting and exporting links more convenient.
Second, identify what caused the problem. Is it an internal link that needs manual URL placement? Or is it really an external link (aka backlink) that can be recovered through link reclamation process?
Finally, perform the solution. Every link removed has a reason behind it and the approach you will take to execute the link reclamation process will depend on that reason. Removed links and deleted pages (error 404) can possibly be reclaimed by reaching out to the website owner, while lost links due to redirects can be reclaimed by fixing the path of the redirect chain.