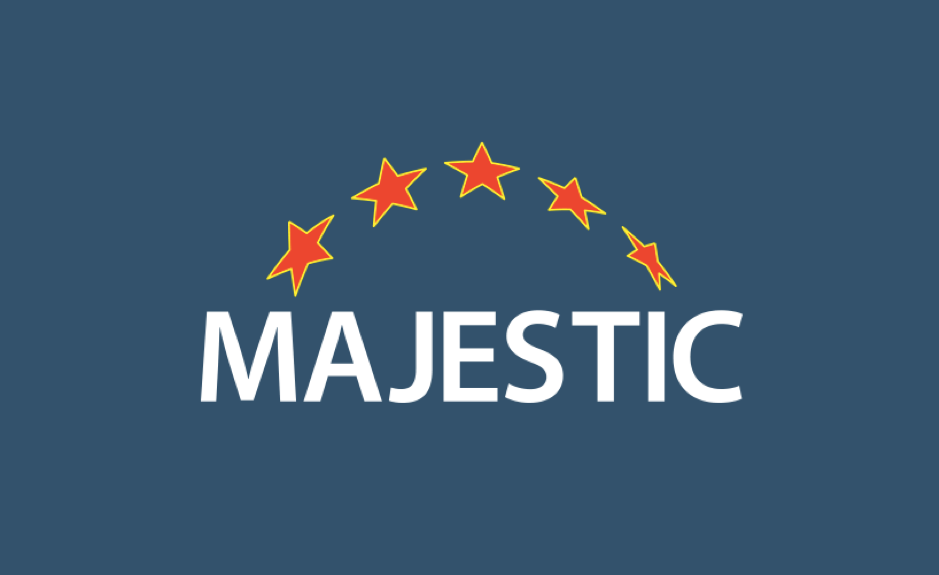 The field of search engine optimization (SEO) has grown tremendously yet it continuously evolves over time. And alongside its growth comes more challenges and tasks for every SEO professional.
Thankfully, various developers have also thought of ways to make SEO bearable. Several businesses in the SEO field and other similar companies have come up with tools and applications that serve as efficient and effective helping hands to aide every SEO analyst and professional.
Among these important tools, Majestic SEO (now named Majestic) has come to make a name for itself and distinguish the services it provides from many others in the market.
What is Majestic?
Majestic (formerly known as Majestic SEO) is an SEO tool, specifically, one that can help you in your link-building needs. Unlike other tools, however, you need not download this application because it is web-based. So, all you will be needing is internet-connectivity (and a registered account, of course) to access Majestic's resources online.
While Majestic is not considered to be an all-in-one tool like others, it does, however, capitalize on its strength which is access to one of the industry's largest (and probably longest-running) backlink index. And because it specializes in backlinks, its collection of commercially-available index and data (that goes back to 2011) is one of the best tools any link building company and SEO professional can have in their SEO gear.
So what exactly is Majestic and how can it help you achieve your SEO goals?
Majestic works by giving you access to thousands of backlink data and other related link-building intelligence metrics. In its dashboard and designated control panel, it displays these numbers through reports, graphs, and other analytics presentation that can be easily understood by anyone who has a grasp or at least a working knowledge of SEO (or even SEO for dummies).
Who can use Majestic?
With that said, Majestic can be used by users of varying profiles. As mentioned earlier, you can be an SEO specialist who works independently, or a pro who is part of a link building company or SEO agency, and highly benefit from the range of data that you can browse in the Majestic archives.
And how about if you are an entrepreneur trying to achieve and keep track of e-commerce (like Etsy SEO) goals? Majestic can help you, too. The same goes for media analysts with URL analysis needs and developers who are constantly on the lookout for data-based updates in the market.
Making the Most of Majestic
Having learned about what Majestic can provide and who can benefit from its services and impressive data set, it's time to figure out how you can make the most out of your Majestic SEO tool.
It may be worth noting that Majestic does give you access using a free account. But, if you have the budget for it, you can also sign up with any of its three premium accounts, each designed to cater to your added needs such as more reports, API-access, and other link-building-related analytics.
Once you've set up your account and logged in to the site, it's time to get the ball rolling and try out these tips to make Majestic SEO work for your SEO advantage:
1. Create a plan based on your site's backlink profile
Majestic SEO was created to specialize in website links across the internet, for SEO purposes. And with an extensive link index database to back it up, you can use Majestic to examine just how much work you need to put in so you can increase the number and quality of backlinks that your site has.
Consider Majestic's main tool, the Site Explorer and how the Summary tab shows you the number of backlinks (Citation Flow) to your site has, the quality of these backlinks (Trust Flow) and the link relevancy based on various industries (Topical Trust Flow).
The numbers and data are further broken down into External backlinks, Referring Domains, Referring IPs, and Referring Subnets. External backlinks tell you how many incoming links you get from other websites and also includes how many governmental and educational links your site gets, both of which have huge bearings when it comes to ranking.
Its Backlink history is also particularly helpful with its Fresh Index and Historic Index options. The first option one shows external backlinks crawled within the last 90 days, while the last one gives you a picture of your site's backlink profile within Majestic's history.
From here, you can have a glimpse of your site's backlink profile strength and think about what aspects of your link-building strategies should you be working on. Ideally, you should always aim to get your numbers up, especially when it comes to the Trust Flow metric.
2. Establish networking relations
Now, link-building is not just about crawling bots and algorithmic changes. And many entrepreneurs and small business SEO services are aware that SEO and link building also entails developing business relationships with other website owners.
This is where Majestic's Referring Domains data comes in. Given the list of websites (on the Ref Domains page) that send users your way, you can find out prospective link opportunities by simply checking out the list. But be careful, however, as not all websites are worth getting links from. You will have to devise a filter so you can narrow down the relevant and trustworthy sites that can help you build a better link profile for SEO purposes.
Fortunately, when it comes to appraising sites for link profile strength and quality, Majestic's Bulk Backlink Checker tool proves to be quite useful. It can display backlinks statistics for up to 400 URLs, so you can compare their Trust Flow, Citation Flow, external backlink count, and referring domain count, among others. In fact, with the Trust Flow metric alone, you can pinpoint which sites are well worth reaching out to so you can use link building strategies like guest-posting or utilizing directories.
3. Address your site's anchors
Another tip to make the most of your Majestic SEO tool resources is to check out its Anchors page. Here, you'll see what anchor text is used by websites when they link back to your site. Aside from making use of this information to learn just how appropriate and relevant keywords pointing to your site are, you can also use it as a means to reach out to the corresponding referring domains. With a polite template on hand, you can try to request the linking website to use your suggested keyword as your site's anchor text, keeping in mind your goal for a diverse anchor profile for your website. The same goes for Alt-text placed on images that link back to your site.
4. Gain links through mentions
Another important feature that can be found in your Majestic SEO tool is the capability to extract data regarding sites where your website has been mentioned but not linked to. From downloaded data from the Majestic toolbar, you can sort the websites based Source Crawl date and by FlagMention. This way, you can see which mentioning sites have been freshly-crawled and added to the database. Afterward, you can reach out to the site owners and politely ask for a link back.
5. Regain lost links
Majestic can also help you reclaim links that have been removed. Similar to how you can download data from Majestic's database and sort it accordingly, you can use the FlagOldCrawl filter so see which sites have linked to your site on a previous crawl but has presently removed the backlink based on Majestic recent indexing. Based on the data provided, you can reach out to the site owner so you can regain lost or removed links that are helpful to your site's backlink profile.
6. Audit your site for unwanted and bad links
Part of a strong backlink profile is having backlinks from trustworthy sites. Using the Trust Flow and the Topical Trust Flow as your criteria, you can weed out links from sites that have low scores. Once you've listed down unwanted and bad links, you can either request for these links to be removed or disavow them should they turn out to be potentially harmful to your website.
7. Re-evaluate your site's content
Majestic does not have a specific content tool, however, it does provide you with a means to track your content and see which ones are working to your SEO advantage. You can do this by entering the URL of a certain page on your website and evaluating its Citation Flow score. The higher the page's citation score, the more links your content on that page is getting. Likewise, you can evaluate just how effective your content marketing efforts are by taking a look at both the Referring Domains and the Backlink history reports, and comparing how much backlinks you have gained over time based on the campaign you are implementing.
8. Keep an eye out for your competitors
You can also make the most of your Majestic SEO tool and use it for competitive analysis. As with any other SEO tool, Majestic is a great way to get an insight as to how your rivals' efforts are coming into play when it comes to the strategic game of building backlinks.
Starting with the Compare Domain Backlink History feature, you can get an overview of how your fast your worthy competitors have gained their backlinks over time. This same can also be done on the Get Link Data field in the home page view.
Similarly, other important data metrics you can gain through Majestic SEO are the Anchor Text, Referring Domains, as well as deleted links and competitor's site mentions.
Let's break it down one by one.
Just like how you can address the anchor text used by sites to link to your website, you can also use Majestic's Anchor page to check out what keywords are being used to describe and link to your competitor's website.
In the same manner, you can also view metrics and information on domains that refer to your competitor's website. Naturally, you can extend your network and establish a relationship to the website owner by reaching out and offering content that may be relevant and useful to them as well.
Similarly, you can gain access to a list of sites that have deleted backlinks to your competitor's website and pitch an offer for your website to be used as an alternative link. And when it comes to website mentions such as in directories or content within the same niche, you can also reach out to the site owner and propose a means to get a mention (and even a backlink) to your website as well.
Other data by which you can get competitor insight from is with Majestic's image links and Top Backlinks. Just like the previous metrics, you can reach out to websites that use images to link to your rival sites. These are usually potential ad spots or banner links, so prepare to invest in advertisement fees.
Top Backlinks, on the other hand, shows you which sites are the top links that lead to your competitor's site, based on Majestic's rankings. With this information on hand, you can set the benchmark and pin down which sites you need to reach out to so you can gain the same backlink profile strength your competitor has.
Conclusion
Majestic is a powerful and specialized SEO tool that can give you an edge when it comes to backlinks and other similar link-building strategies. Signing up to access Majestic's resources is not only very convenient (as it is web-based and has a free account for new users) but also advantageous for SEO professionals and enthusiasts alike.
Making the most out of your Majestic SEO account can be done in various ways. It all starts with using the tool's resources to get a glimpse of your site's profile strength when it comes to backlinks. The more you get to know the data behind your site's performance, the better you can plan and create your next steps.
In the same manner, you can use Majestic SEO to reach out to other businesses as part of your link prospecting move or use Anchor Text data to balance out the anchor text profile of keywords leading to your website.
You can also make use of Majestic to gain backlinks by finding out which sites mentioned your business and likewise use it to regain lost backlinks from previously linking sites.
Also, you can make the most of your Majestic SEO access by using its Trust Flow Metric to audit your site and weed out potentially harmful bad links. As well as by using its extensive link index data to evaluate which content makes your pages earn backlinks (and which ones do not).
Finally, you can use Majestic SEO to your advantage by making the most of its ability to be used for competitive analysis, so you can stay on top of your SEO game.