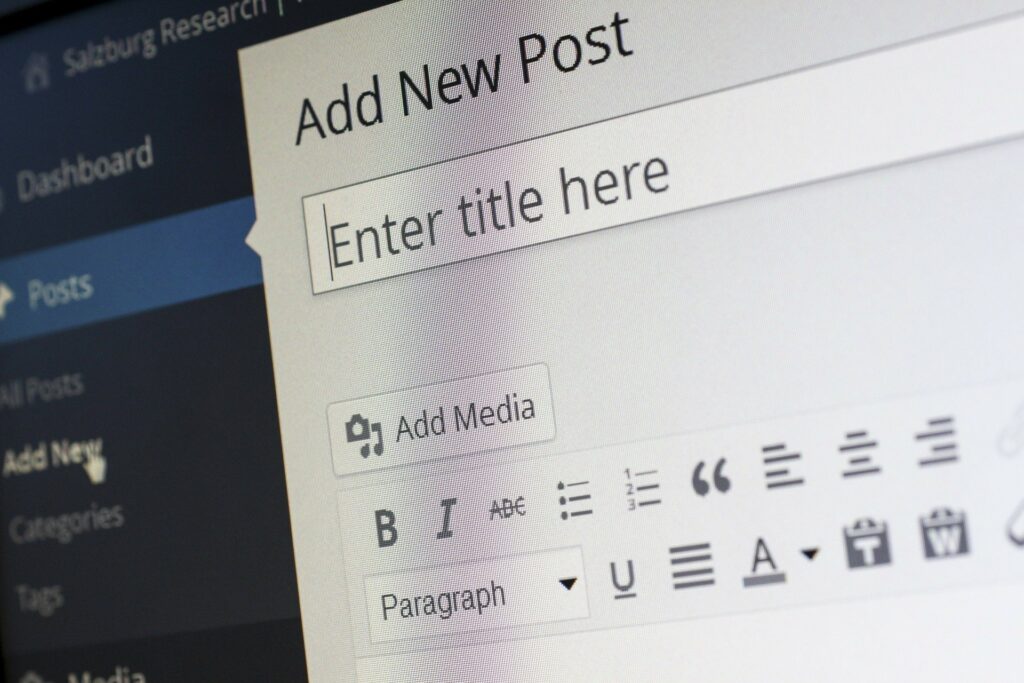 I hope you enjoy reading the following blog post. If you want our team to do your marketing for you, click here.
What is the ideal length for a blog post? It's a crucial and frequently asked subject because many novice bloggers aren't sure if they should produce longer or shorter blog pieces.
The best blog post length will be discussed in this article. We'll also discuss blog length best practices to help you attract more readers, enhance your SEO, increase interaction, and more.
So, how long should a blog post be?
Continue reading to discover…
THIS GUIDE CONTAINS THE FOLLOWING INFORMATION:
What Is the Optimal Blog Post Length?
3 Advantages of Longer Blog Posts
What Is the Best Way to Write a Long-Form Blog Post?
What Is the Optimal Blog Post Length?

"Attention spans are shorter than ever," and "people only want bite-sized information," are undoubtedly phrases you've heard. However, this does not imply that your blog postings should be brief.
When it comes to blog postings, the longer the better.
While people's attention spans are shortening, the average word count of blog entries is increasing. Between 2014 and 2018, the average post length climbed by 42 percent, from 800 to 1,151 words, according to IsItWP.
The optimal blog article length, according to Buffer's infographic "The Internet is a Zoo: The Ideal Length of Everything Online," is 1,600 words.
However, some authorities believe that an excellent blog post should be even lengthier.
According to a Medium report, posts with an average read length of 7 minutes drew the most attention.
HubSpot used this data to calculate that the ideal blog post length is 2,100 words, based on the average reading speed of native English-speaking adults of 300 words per minute.
HubSpot then examined their own blog content and discovered that the magic number for a blog post was between 2,250 and 2,500 words.
The perfect blog post length varies depending on who you ask, as you can see from these varying word counts. However, there is one thing they all agree on long-form material reigns supreme.
In fact, most bloggers these days write entries that are over 1000 words long.
Although lengthier blog posts take longer to produce than shorter ones, there are numerous advantages to doing so.
In the following part, we'll look at their advantages.
The Advantages of Longer Blog Posts

For starters, larger blog entries give your visitors more value and answer all of their questions in one spot. Take a look at our blog post on how to establish a blog, for example.
Longer blog entries can help you establish yourself as an expert in your field. Our viewers can trust us to know what we're talking about when it comes to blogging with long-form content like the blog article above.
Longer blog entries appear to perform better in practically every metric, in addition to giving greater value to readers and showcasing your experience.
Let's look at some more advantages of long-form blog posts…
Increases the amount of time spent on the page

Users will stay on your website longer if your blog postings are lengthier. Plus, the longer they spend on your site, the more likely they are to return to see more of your fantastic content.
People stayed on the long form content page 40 percent longer than on the typical page, and they looked at 25% more pages than the average visitor, according to Neil Patel's results.
However, all of your blog's visitors will eventually leave.
With an exit-intent popup from OptinMonster, you can convert your blog visitors into email subscribers. An exit-intent popup is able to identify when a user is about to leave your website and send a message that invites the user to subscribe to your email newsletter before they go.
You can keep your blog visitors coming back to your website by converting them to email subscribers.
More social media shares

Long-form information is also more likely to be shared on social media, according to studies.
According to QuickSprout, they found that posts that were under 1,500 words, on average received 174.6 tweets and 59.3 Facebook likes. Over 1,500-word posts garnered an average of 293.5 tweets and 72.7 Facebook likes.
They also discovered that a blog article with more than 1,500 words gets 68.1 percent more tweets and 22.6 percent more Facebook likes on average than one with less than 1,500 words.
You may attract more visitors to your blog by increasing social media shares—your blog entries may even go viral!
Long-form blog posts also help you rank higher in search engine results, increasing the number of people who see your blog posts. So, let's look at blog post length and SEO in more detail.
Improves Search Engine Results Ranking

You should optimize your blog entries for SEO to attract more visitors to your website. This involves things like employing relevant keywords, adding internal links, developing readable URLs, and ensuring that your website is SEO friendly, among other things.
However, the number of words in your blog posts has an impact on how well your material ranks in search engines like Google. Longer blog entries have a higher ranking.
So, how long should a blog post be for SEO?
In order to rank well in search engines, a blog post should include at least 300 words. Longer posts (1000 words or more) will, however, score higher than shorter entries.
Posts of roughly 2,500 words typically perform highest, according to CoSchedule.
This is something that Capsicum Mediaworks agrees with. According to their findings, the top 10 results for most Google searches are between 2,000 and 2,500 words long on average.
Long-form blog entries will improve your SEO position, allowing more people to find your fantastic material online!
More advice on how to boost your SEO can be found in our SEO guide for bloggers.
Now that you've learned about the advantages of creating long-form blog entries, it's time to get started!
What Is the Best Way to Write a Long-Form Blog Post?

Writing a 1000+ word blog article may seem difficult if you're used to writing short blog posts.
You might be wondering how long a 1000-word blog post takes to write.
It all relies on your background and the subject matter you're writing about.
If you're new to writing and don't know much about the subject, a 1000-word blog post could take you 3-4 hours or more to complete. However, if you're a skilled writer with knowledge of the subject, you could create a 1000-word blog article in under an hour.
You can use tips like these to help you become a faster writer:
Before you begin writing, you must do all of your research.
Making a precise outline to serve as a guide
By turning off phone notifications, you can eliminate distractions.
Instead of creating your blog post straight in WordPress, draft it in Google Docs.

But keep in mind that meeting the word count and creating your piece as quickly as possible isn't the only goal. It's also critical to consider the following factors:
Readability

Users should be able to read your blog content easily. However, the longer your blog post gets, the more difficult it is to keep your readers interested, and no one wants to read it. Keep your sentences brief, use fewer phrases per paragraph, and use easy-to-understand terminology instead of tough ones to increase the readability of your blog entries.
Uniqueness and utility

Google has no reason to show your blog post to searchers on the first page if it has the same content as every other post on the topic. Make sure your blog post offers something unique by conducting research.
Precision and authority

Google favors articles that are well-researched and accurate, and they are more likely to receive links from other blogs. The more backlinks your blog post receives, the more Google will see your site as an expert on the subject.
Promotional strategy

There's no use in spending days (or even weeks!) crafting a fantastic long-form piece if no one reads it. It's just as crucial to know how to advertise a blog post as it is to know how to compose one.
You can develop a successful blog that lasts a long time if you can strike a balance between publishing long, interesting posts and knowing how to promote them effectively.
It's Not Just About the Number of Words

Writing longer blog content benefits both your followers and your blog's success. But don't get too caught up in the word count or the elusive "perfect" blog post length.
After all, there's no such thing as a perfect blog article length for every subject!
Instead, concentrate on giving your target audience useful long-form material.
You're ready to start writing now that you know how long a blog article should be!