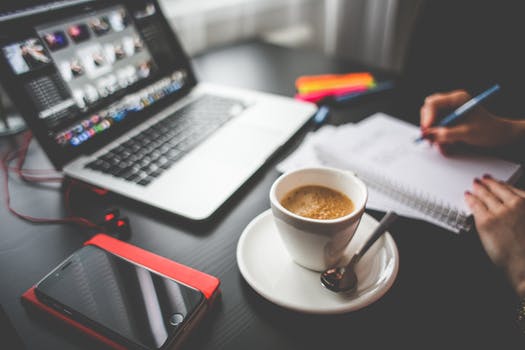 So your timeworn website needed a fresh new logo design or branding, and you've decided to redesign it. After your web design agency has okayed your website's launch, you may have waited with bated breath to see the new site yield results as per your expectations. But when you see spammy leads and declining sales, you feel heartbroken. The dwindling user base and sessions can steal your good night's sleep. However, instead of digging into analytics to unearth the mystery behind it, find out if you took care of the SEO part.
At the time of redesigning websites, many people don't pay enough attention to SEO and as a consequence, face a backlash when traffic nosedives. If you suffered this problem, then this article can be an eye-opener as it points out specific critical considerations and actions. Anyway, before you begin, check the traffic. If analytics indicate a slump, then you can focus on reasons that led to such conditions from an SEO angle.
Possible reasons for website traffic decline after a website redesign
Analytics tags
All the analytics platforms, such as Google and others, contain site-wide code to comprehend user engagement with your site. Do you remember if you applied this code to all of the pages? You can use tools to identify whether the code is missing. If you used the tag manager and added the analytics tool to it, you will have to troubleshoot a bit. However, if everything is going the way it should, then you should check whether tracking is working fine or not. If not, then resolve this issue and wait for further data to analyze the site's performance.
Content deletion
In this process, some pages you may have removed or unpublished because they seemed outdated. Or, some of the services may no longer be relevant; hence, you got rid of them too. It leaves you with only a few pages that need indexing for generating organic traffic. It can be a common problem as businesses tend to transform with time. But you have to understand how far 301 redirects can protect the site's traffic. 301 redirects will send people from an older URL to a new SEO-friendly URL. But don't forget that indexing can take time, and rankings can also take time before you see an improvement.
Legitimate content migration from one URL to another will always occur via this route. If you have referral traffic from backlinks, you can direct that traffic to the new destination through 301 redirects. Or, it will be more beneficial if the referring websites can replace your old URLs with the new ones. Anyway, it doesn't mean traffic and rankings will not get hit. They will, and you would need to apply serious SEO tweaks to regain your position.
301 redirects
As you know by now, redirecting URLs is a critical part of website redesign SEO. You need 301 redirects for moving old pages to new URLs. However, sometimes, you need to make several tweaks to your website, mainly when it's an old one. In that case, correctly redirecting to the new version is crucial. Google tracks all the single changes that you implement on your site. So, it searches for the location of the newly-added pages. If you find that old redirects are the cause behind the dip in traffic, then you need to fix it.
You can achieve it by redirecting the old content to their new destination, giving much importance to those containing backlinks. Place all the redirects at the right locations and wait for the traffic to surge.
SEO data
At the time of launching a new site, you may have missed out on meta descriptions, subheadings, titles, schema, and so on. When your pages are crawled, search engines can find these pieces of SEO-friendly information absent on the new pages and reduce your rankings. For situations like these, you should go back to the backup files of your old site. Put the former title tags, metadata, headings, and markups on the new website. It can be a time-consuming process, but you've got to do it. Also, improvements may take time to reflect because it depends on when Google approves those changes.
Noindex or Nofollow Tag
Developers use No Follow tags to signal to web crawlers that these pages don't have to be indexed. But when developers move on from the development to the production stage, they may forget to remove these No Follow tags, due to which your new site may never get crawled. It will ultimately affect its visibility, rankings, and traffic. The solution in this case is simple: Remove those tags.
To wrap up
If you visit any web design forum, you will find that people usually recommend redesigning a site once every three years. However, there are no fixed statistics around it. It largely depends on the demand of a particular industry. One thing is evident: The fact that you need to undertake this initiative to capture bigger business opportunities at some point. This means if you haven't done it in a while, then you should make it a priority. Or, if you recently revamped your website and traffic has plummeted, then keep a few things in mind and be patient. These include:
A dip in traffic doesn't mean a drop in rankings.
Add tracking code to all the pages across the site without fail.
Your website traffic will suffer if you decrease the size of your website by removing pages.
Traffic can improve in a matter of time, so don't lose hope.
Redirect all the pages carefully.
Transfer all the necessary SEO content to the new site before launching it.
If the header contains noindex or nofollow tags, remove them.
Additionally, you should be aware that you need to fix all the issues as soon as possible. If you leave them untouched for a long time, recovery will also happen late. So, keep these points in mind and don't spoil your sleep. These considerations can make your job a lot easier.