After having worked in the fields of influencer outreach / blogger outreach for a few years and sharing infographics and guest posts to help several of my clients with their websites and businesses, I know what works and what doesn't. I've reached a point where I have tried several different outreach platforms and software programs including the top ones such as BuzzStream, Ninja Outreach, and Google Sheets. Here is what I have come to see as the advantages and disadvantages of these platforms.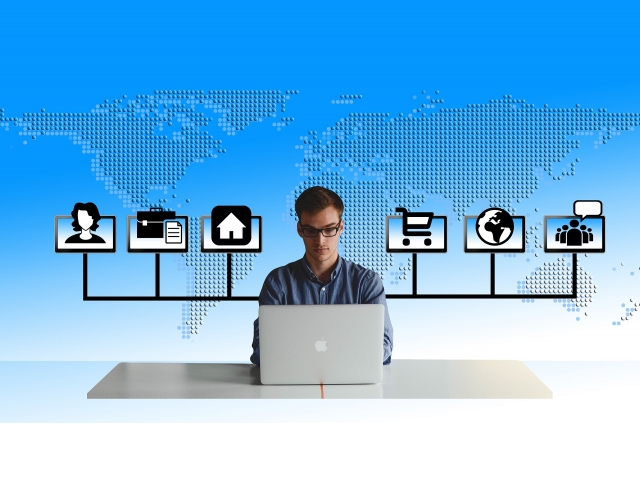 BuzzStream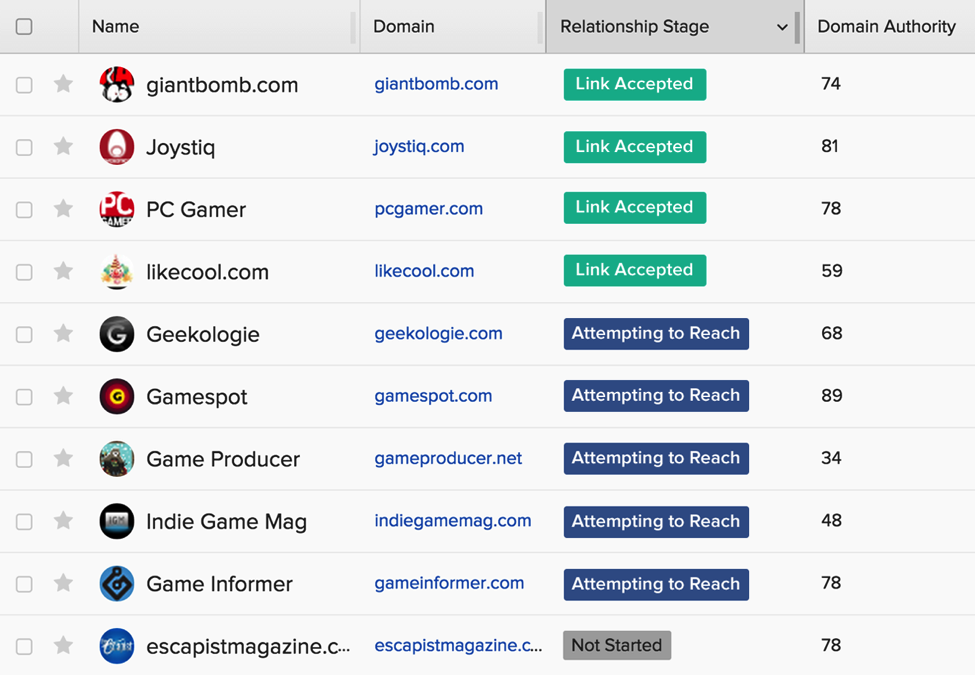 Advantages:
BuzzStream is visibly appealing and easy on the eyes since it's sort of grid-based and looks just like sheets making it easier on the eye than Ninja Outreach.
Email Integration makes it easy to send personalized template emails.
Moving accounts from project to project is simple. It is easy to track an account's history using the platform's straightforward one-page manner. Plus, there is little trouble using the Automatic Template generation in outreach mode.
The program also includes customized templates specific for each different project. Templates from different projects can be added to other projects as well.
Missing information such as email addresses, first and last names, and other vital information is automatically added by the system.
Additionally, domain authority is automatically updated and always accurate.
Users will love having the ability to shift between different projects in a very easy way while seeing all related information.
Disadvantages:
At times, BuzzStream is slow to load data and confirm changes. For example, even skipping from one page to another takes around 5 seconds, which adds up if you're working for hours on the platform.
BuzzStream is not a good tool for Instagram outreach because it won't allow you to export the Instagram profile URL field.
Unfortunately, it is not convenient for any type of Instagram outreach as it won't allow you to add Instagram accounts without a website value, and many of them don't have a website (or they don't display the website URL on their Instagram accounts).
The export feature will export from within a project, but it will not export from the "All contacts" page. Thus, to export a specific selection of websites, you will have to copy them into a project and then perform the export separately.
It will also not show a warning when an email address doesn't seem to exist. [Note – this has been corrected for bulk sending but not for individual sending].
Another negative – BuzzStream is not cheap. While they've made the discovery method free, the price is more reasonable, but it's still costly.
There are also many things that cannot be done from the "follow up" feature: custom fields, carbon copy (CC), or schedule emails to send at a later date.
There are certain things that cannot be done from the outreach feature: track people (their names & email addresses), store other contact information, list company name, add a contact us page, or CC.
There is no field for Instagram followers, which makes it impossible to do effective research for Instagram influencers and followers.
BuzzStream cannot properly share domains (for qualification) with clients. This is a necessity as you don't want them to see contact details of every single website / web master. In fact, I recently sent the BuzzStream team an email with the following feature suggestion:
"I would like to be able to customize user roles more. Specifically, I would like to be able to hide specific fields such as contact information and other custom fields. It would be great if we could just pick each field we wanted to make visible for each user role or not. This is particularly helpful for when I am doing SEO for a client, and I am inviting him to qualify websites on BuzzStream. I would want the client to see website name, domain, domain authority, traffic and relationship stage, for instance, but I would not want them to be able to see contact information, price details, and certain custom fields."
Ninja Outreach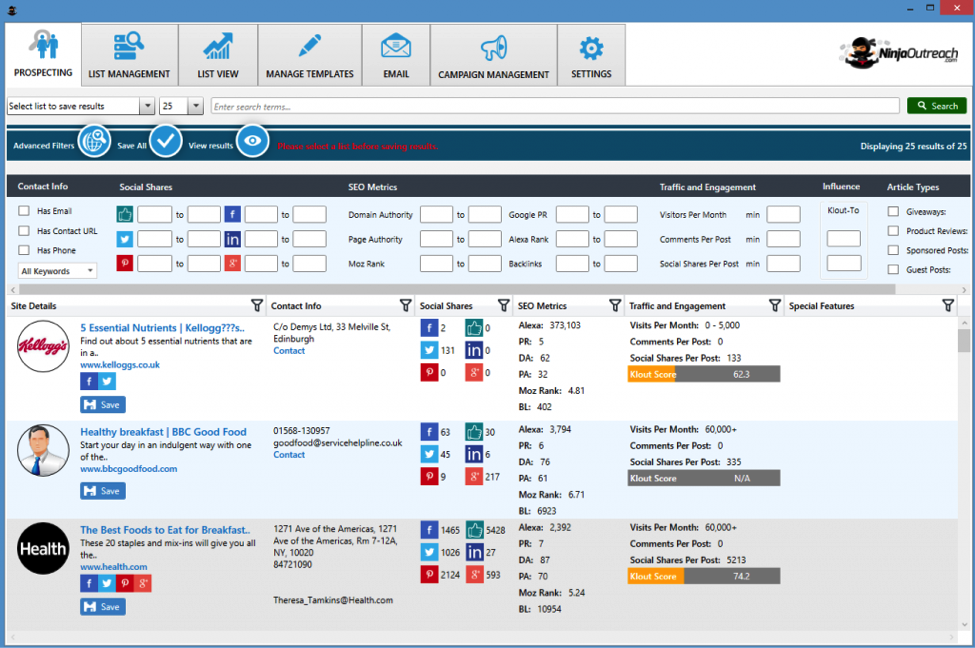 Advantages:
Ninja Outreach's outreach mode shows you a warning when an email address doesn't seem to exist so that your email does not bounce or get sent for no reason. Emails that are not functional are pointed out by the Ninja Outreach system, so you don't send too many emails that end up bouncing. However, this is also a disadvantage (reasons will be indicated below).
The outreach mode allows you to edit names and other fields that you might not be allowed to edit in BuzzStream's outreach mode.
Ninja Outreach allows you to perform effective Instagram outreach since you can search and filter influencers by the number of followers. With Instagram being a top social media tool, it is necessary to have a platform that allows you to perform outreach via Instagram reposts and tags.
It provides you with more information about a website and any additional email addresses and contact names.
Plus, automated email sending is available when you upgrade to the $99/month plan.
It will also automatically load email templates in the contact forms of websites, so you don't have to copy paste each time.
Soon, an automatic follow-up email feature will be available.
It is less expensive than BuzzStream.
Disadvantages:
Filtering based on the "relationship stage" is extremely impractical. When you filter based on "Blogger agreed to guest post," all contacts that have had this relationship stage in the past will show up (even those that have a different updated relationship stage). This means that you cannot filter properly by one of the most important fields.
Note: This particular problem can be circumvented by deleting the old relationship stages which you do not want to show up and only keeping the ones that matter. However, this solution is time-consuming and not very efficient.
It shows you a warning in outreach mode every single time before sending an email (which you are prompted to respond to by yes or not) when an email address doesn't seem to exist. Unfortunately, this has proven to be flawed as many email addresses seem to exist but are shown by Ninja as non-existent.
For instance, the problem when discovering emails is that the emails discovered for social media outreach (mainly Instagram) seem to be incorrect. Perhaps this is not the platform's fault, but it defeats the purpose of this part of the platform.
There is a problem with the filtering and exporting options. They are not very accurate since users cannot filter by published posts or by date (only by relationship stage). This makes it impossible to filter accurately by accounts that have re-posted us (since relationship stages might change if we are working on a new campaign with an existing account).
Duplications are possible in some fields, which makes it impractical. For instance, there can be 2 "Blogger agreed to guest post" in the "relationship stage" field.
There is a "no reports" tab, but I am not sure how useful it would be since filtering and exports are already valuable.
There are no fields for a second person's name, niche, cost or other criteria, which makes it time-consuming to import since a lot of fields must be deleted.
There is a problem when importing files as users cannot scroll down if too many columns are present in the spreadsheet.
There are no field values for a lot of criteria such as last interaction date, date added, etc.
There are no custom fields. This is inconvenient because users need to be able to add several custom fields in order to filter by them and have a more comprehensive contact list.
Importing does not work for websites that have long domain names. Thus, all URLs need to be modified to a certain character limit which means importing will be very time-consuming.
Google Sheets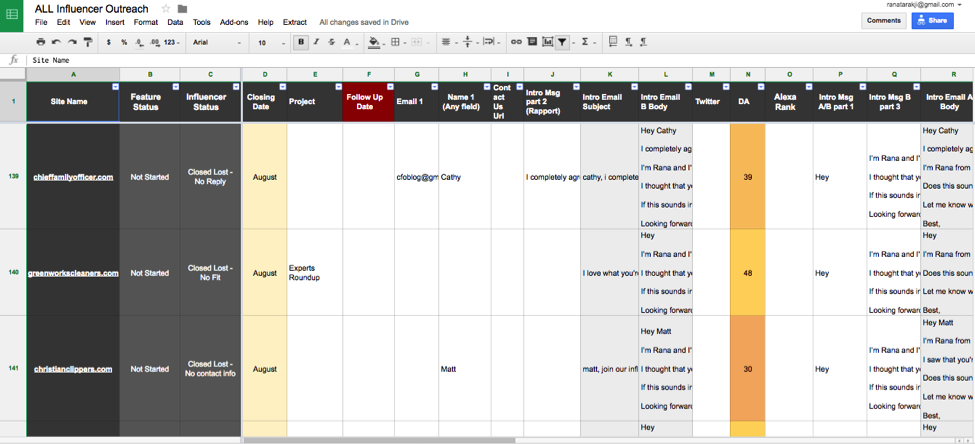 Advantages:
Google Sheets is completely free.
It offers more customizability. You can easily add as many fields as you want by simply inserting a new column.
Plus, add-ons can allow you to have many interesting features. For instance, the "remove duplicate" add-on scans your sheet for duplicates and allows you to eliminate them.
Disadvantages:
It is easy to have duplicates in your sheet, even if you do your best at removing them since some domains are written differently in each row (i.e.: http://www.domainname.com vs. https://www.domainname.com vs. www.domainname.com vs. domainname.com).
Google Sheets can make it hard to organize and follow up if you are not extremely organized or have a routine in place for contacts and keeping track of potential's statuses.
You must be Google-sheets savvy to use it effectively for influencer outreach since you have to use data validation, add-ons, as well as specific fields like follow-up dates, relationship statuses, and published links.
Users do not have the ability to automate email generation and send emails. However, you can generate email bodies by using certain formulas, but you will still have to send them manually.
What advantages or disadvantages have you discovered using popular influencer platforms?