Over the years, link building has consolidated its role as one of the most important SEO processes, if not the most important, but link building recommended practices have gone through a lot of changes; this is one of the reasons why link building can be a tricky topic even for experienced SEOs. Contrary to popular belief, solid SEO knowledge is not enough to devise a good link building strategy. Additional marketing, content and programming skills will give you an extra edge over the competition and make your website as visible as possible in an ever-changing online environment.
Don't know where to start? This updated guide will shed light on all the link building basics and give you some extra link building tips that work in 2018. Let's get started!
The basics of link building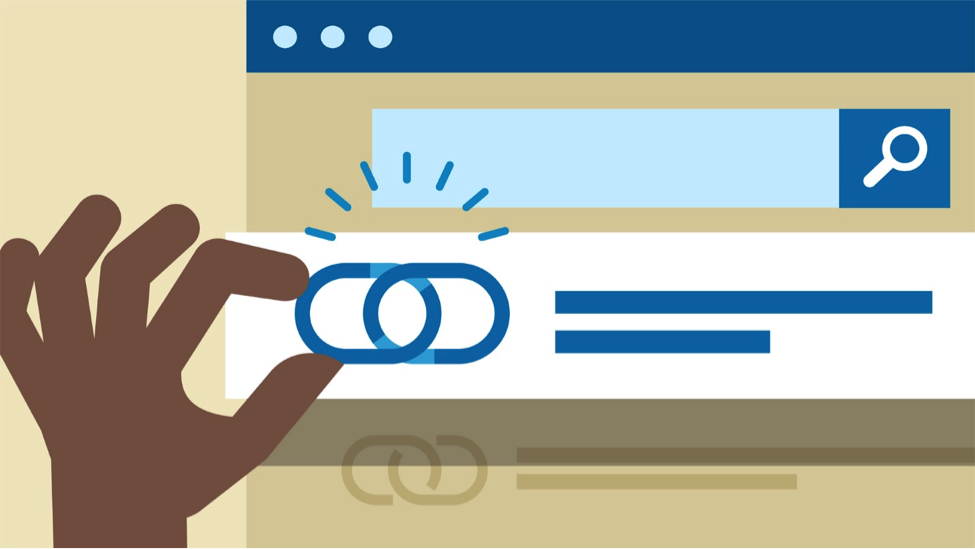 Before Google even existed, old search engines like Yahoo! and Alta Vista ranked websites based on their content. But, when Google came along, they also introduced links as a way of analyzing page quality. In 2018, many algorithm changes later, Google still uses links as a way of discovering new pages and determining how far up a website should be in search engine results pages (SERPs).
When deciding a website's quality, search engines obviously still analyze website content, but, in addition to that, they also look at the links pointing to that website. In 2018, one of the first lessons you should learn about link building is that you shouldn't focus on quantity, but rather on quality. Google's algorithms don't just count the backlinks, but also analyze their quality to make sure you're not trying to manipulate SERPs through bad practices.
Of course, Google doesn't make its algorithms public, so how can we know for sure that link building is really important? Well, apart from the general consensus from the SEO community, there's also the fact that Google officially announced that links are one of the top 3 ranking signals, along with content and RankBrain.
Link building is the process of getting other sites to link back to your page. This process can be approached in different ways, depending on your desired outreach, but the end goal is to drive referral traffic and increase website authority.
So, what exactly does effective link building involve in 2018?
What is a high-quality link?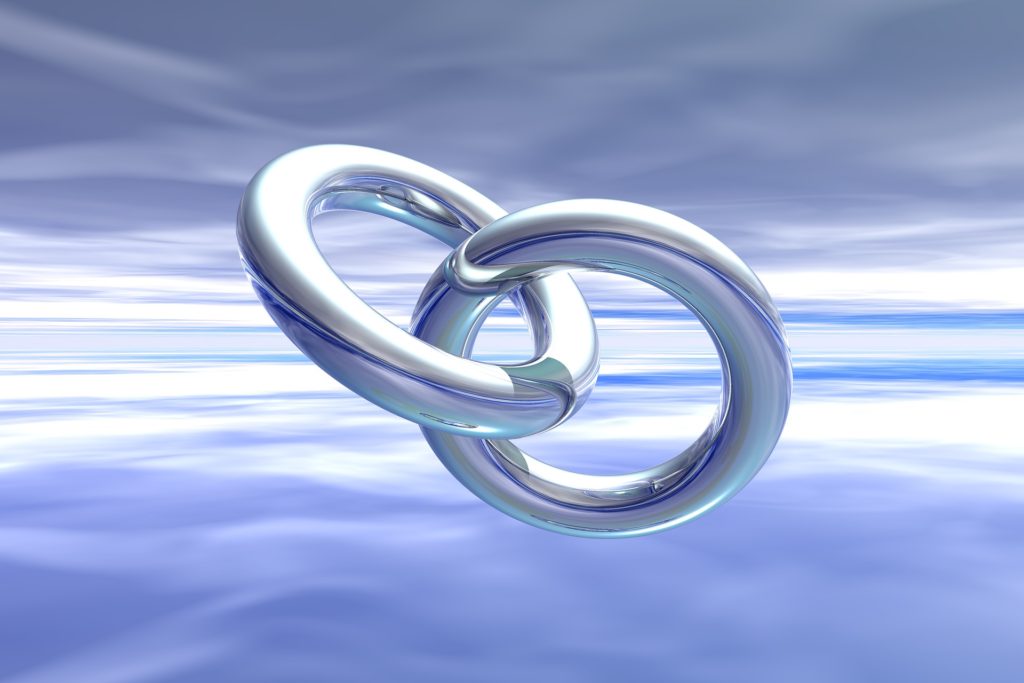 Before getting into advanced link building strategies, it's very important to understand what qualifies as a high-quality link. After all, the success of your campaign very much depends on it: either you focus on quality and you build high-quality links that help you get better rankings, or you focus on quantity and Google penalizes your website for having bad backlinks.
Here's how you can find out if a link is worth your time:
PageRank
A backlink from a website with a high PageRank has a much bigger impact than a backlink from a lesser known page with low authority. Although Google removed the PageRank from the Google toolbar in 2016, they still use this internally, along with hundreds of other signals, to determine rankings. This doesn't mean that you should hunt exclusively for high PR links, but it's one factor to keep in mind. To find out a website's PageRank, you can pop the URL into Ahrefs and look at the URLRating score.
Domain Authority
Like the name suggests, domain rating, or domain authority, scores the website's authority as a whole and you can check it with tools like Moz or Ahrefs. Just like in the case of PageRank, the higher the domain authority of the site that links back, the more that link weighs – one link from a domain like Forbes or Huffington Post, although very hard to get, has a huge impact on your link building strategy and is worth pursuing. Apart from the fact that a link of this type matters a lot for search engines, it's important for human readers as well. Because high authority websites get a lot of visitors, the chances of someone clicking on your link and reaching your website are very high.
As you can see, both PageRank and domain authority indicate that a website is legit and trustworthy. So, does that mean that any link you get from a high PR, high DA site will count?
Well, not really, because you should also look at:
Website relevance
A few years ago, Google used to count any high PR or high DA backlink as valuable, but that made it very easy for webmasters to manipulate results by getting backlinks from powerful websites that weren't in any way related to their niche.
Now, things are different. Google no longer judges backlinks by PR or DA, but also by relevance. What does this mean in practice?
For example, if you're a furniture manufacturer, it makes sense for you to get backlinks from sites that operate in a similar niche, such as home improvement, interior design sites or lifestyle blogs. However, if somehow you get a link from a site that appears to have nothing in common with your niche, such as web hosting, then most likely that link will not count. The idea behind this is to discourage cheating and irrelevant, low quality content that doesn't bring any informative value to the readers of the website.
Link position within the page
In addition to general criteria such as PR, DA and relevance, search engines can also use link position to analyze link quality. For example, the higher the backlink is placed within the page, the more that link will count, so if you manage to get a link mention in a website footer or tucked away somewhere in a sidebar, than that link might not count. Ideally, your link should be in the main body of the page.
Editorial links
In link building, natural editorial links are really valuable and carry the most weight. Search engines like these links because they show that the author of the article or blog post considers your website to be a useful reference and that's why they linked to it. Then, there are forced, non-editorial links, which you should be very cautious of, because Google believes they are part of link schemes intending to manipulate PR or site rankings. Examples of links that are non-editorial include unmoderated blog comments, guest post and forum signatures, article directories and embeddable widget. Of course, a link in an author bio on a blog where you are a contributor is highly unlikely to get you a penalty, but, overall, you should focus more on editorial links.
Anchor text & co-citations
In a hyperlink, the anchor is the text that the user can click on top open the link and get to your website. Co-citations are the other words around the link and they both give users and search engines a clue about what the link might be about.
So naturally, you might think that a keyword anchor text is the best idea. For example, if the page you're linking to is about lawn chairs, then an anchor text with the exact terms "lawn chairs" would work. However, because keyword anchor texts are overused and often spammy, they should be used with caution. Ideally, anchor texts should be a balanced combination of:
exact match keywords – the exact keyword you're trying to rank for
LSIs – other terms that are related to the exact keyword
branded text – your company name or domain name
naked URLs – your domain address as it would appear in a browser, with the http:// prefix
generic text, such as "this website", "link" or "read more"
Content marketing for link building
In SEO, the phrase Content is king is repeated ad-nauseam, so, hearing it so often, many SEOs actually forgot what it really means. While content is essential for a long-term SEO strategy, not just any type of content will do the trick. As the Web is expanding, there is more content than ever before. The average Internet user is bombarded with content from blogs, social media and video sharing sites, so content really has to stand out in order to be efficient.
When it comes to using content for link building, sticking to old and outdated practices will waste your money and maybe ever ruin the reputation you've worked so hard to achieve. Plain 500-word articles published on article directories are no longer the norm, so you need to leverage other creative forms of content to boost the efficiency of your link building strategy. Here are some examples that you can use right now:
1.   Visual content
There are two main reasons why publishing visual content can be better than text. First, visuals are often easier to remember compared to text. Things like images, diagrams, charts and infographics can explain complex topics in a catchy, easy to follow way. One well-made diagram can be more illustrative than 700 words of text and the person reading it has better chances of taking something away from it. Secondly, visuals are more sharable and easier to link to, even years after they've been published. Unlike text, which is often stolen without credit and forgotten easily, visuals are usually linked back to their creators. A compelling chart can become viral within days and get constant shares for a long time. Why? Because visuals can explain complex topics in a clear, organized and streamlined way.
2.   Lists
List posts generate a considerable number of backlinks. According to a Moz and BuzzSumo study, list posts, both in text and video format, get more links compared to other posts. These lists are highly shareable because they split complex topics into a smaller, easier to understand parts and because they give actual actionable advice. Titles like "5 things you should know about…" or "10 … tips that work" attract the reader's interest and get a lot of shares too, so incorporating them into your link building strategy is a good idea.
3.   Original research
Citations are one of the factors that make an article be high quality. When opinions are backed by legit surveys, then that article is perceived as more reliable. This is why original research and data pays off. If you conduct a study on an interesting industry topic, then that study will likely get a lot of links and this will contribute to your link building strategy in the long run. It is true, however, that this kind of original research takes time and resources to put together, so you might have to work for months on it.
4.   Detailed guides
Although infographics and list posts do really well, detailed guides have no lost their efficiency. According to the same Moz and BuzzSumo study we talked about earlier, 85% of content published is short, but, overall, long articles over 1000 words get more shares and links. Long-form content may not look very reader friendly and the amount of information may put off some, but it will attract those looking to understand the topic in-depth. Although your content marketing strategy shouldn't consist solely of long, 4000-words guides, posting one such article every once in a while, is a great opportunity that can help you reduce the bounce rate and connect to your audience. But, keep in mind that articles of this type need to be very well written and, to make them easier to digest, you should also include plenty of visuals and stick to an easy-to-follow structure.
How to reach out to bloggers and journalists
So, you've taken the time to analyze your target audience and you've come up with the perfect piece of content. Now what? Well, unfortunately, waiting for other people to come across it on their own might not work and the post you worked so hard on could be forgotten. To make sure that doesn't happen, you have to reach out to bloggers and influencers who could share your content. This is done via email outreach. Here's how:
Finding sites that are likely to link to your content
The first step of email outreach is building a database of websites that could become likely linkers. Fortunately, you can complete this part rather quickly by using some modern tools and a bit of reverse engineering. Let's say you wrote a great article about jewelry trends. Go ahead and type something like "jewelry trends" in Google and find an article similar to yours, preferably from the top 5 results. Then, copy the URL into a link analysis took like Ahrefs and check the backlinks to that article. These are all websites that linked to an article similar to yours, so they could link to yours as well.
How to get in touch
After you've found a few websites that could link to your article, it's time to move on to the next step and send an email suggesting a collaboration. Unfortunately, this is not as simple as dropping them a line in the contact form. Chances are your email will end up in spam or, even if it doesn't, it might take months for the website owner to read it. A more productive way of reaching out is to paste the site name into an email address finder. Here, you have two options: You can use sites like Hunter.io for small websites that have one or two email addresses connected to them or like VoilaNorbert for large sites or companies that count hundreds of email addresses. For the latter, you'll need to know the same of a person working at that blog.
The script
The email address discovered, you should start working on a script, personalize it and then send it to everyone. There are many templates that you can follow for the script and you shouldn't worry that your email will sound very general. You can later personalize it with links from their website or additional notes, but the idea is to have a base to work on and not start every email from scratch.
One common mistake that will waste a lot of time is sending really long, detailed emails from the beginning. When you're reaching out to dozens of bloggers at the same time, you need to be aware that not all of them will reply. In fact, there will be times when only a couple will reply in the first week after you propose a collaboration, so you should stick to the essentials in the first email. Once they reply to that, you can follow up with questions and additional details.
However, keep in mind that the first email is the most important and some mistakes can ruin the chances of a collaboration. For example, when personalizing the script, make sure you don't have grammar mistakes or leave names or blog post URLs from other websites.
Black hat link building tactics to avoid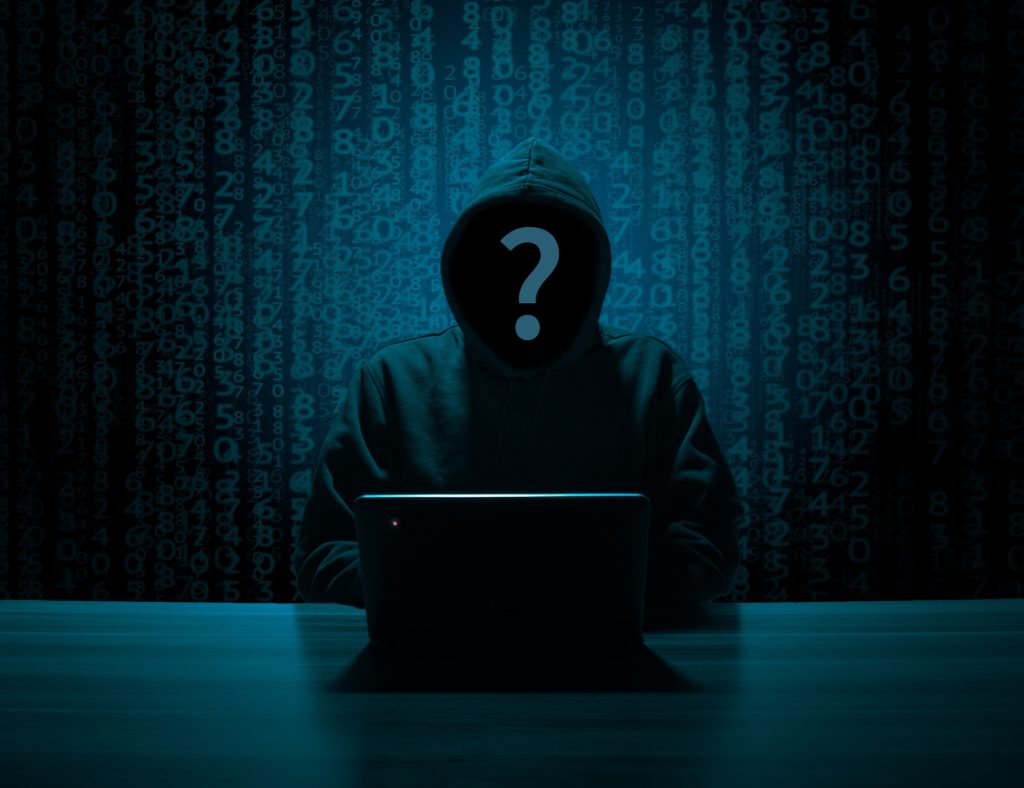 Black hat link building has been around for ages and it seems that no matter how sophisticated Google algorithms get and how many penalties Google issues for webmasters who use them, it will stick around. Black hat practices are extremely risky and no professional SEO will ever recommend them because you can end up with a penalty that's really difficult to recover from. Many people still resort to them because they promise a quick fix, but trusting these practices means taking a great risk.
In general, black hat link building is any sort of link building action that goes against the Google Webmaster Guidelines. Some examples:
Spammy article submissions – these were heavily used a few years ago, but after the Google Penguin update, article directories fell from grace because they promoted low quality, spammy content.
Directory submissions – after Penguin, there are only a small handful of high quality directories left and these are used mostly for local citations.
Link schemes intended to manipulate PageRank or website ranking
Over-optimized anchor texts – spammy anchor texts are very easy to find, so make sure you keep keyword anchors to a minimum. Use a combination of natural and branded anchor text to avoid penalties and produce high quality content.
Private blog networks (PBNs) – like articles directories, private blog networks encourage low quality content just for the sake of link building. Unfortunately, many site owners have their articles published on PBNs without their knowledge. Whether you're reaching to bloggers yourself or working with an SEO company, it's important to analyze the websites where your content will be posted and watch out for warning signs such as:
More sites hosted on the same IP
Similar webpage design or the same WordPress theme
More sites registered under the name of the same owner
Suspicious interlinking between the same sites
Stolen images and videos
Low quality content and clearly promotional links in every article
Low readership – PBNs don't exactly cater to human readers, so you won't see a lot of comments. The ones that are posted are more likely to be spam.
Google penalties may sound scary, but if you maintain a clean link building profile and stay away from SEO companies that don't follow transparent practices and promise incredible results within weeks, your website is highly unlikely to be affected by a penalty.
In general, as long as you produce high quality, valuable content and are very selective of the sites that link back to you, you are following white hat practices.
3 link building strategies that work in 2018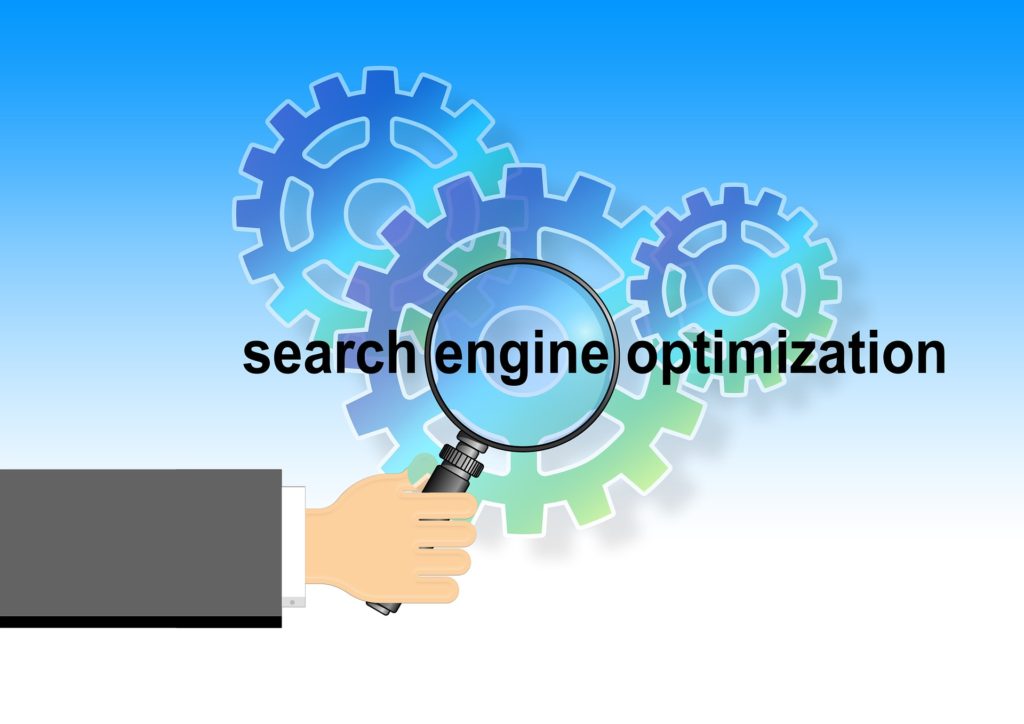 Now that we've covered the theory part and you're familiar with the basics of link building, it's time to move on to practice and discuss a few white hat strategies that will step up your link building game.
Resource pages
Resources pages are basically lists of links that a website owner considers to be useful. For example, a blog dedicated to Apple products can have a resource page with the most useful iPhone tutorials. Because pages of this type contain only links, it can be relatively easy to get listed on them.
The first thing you need to do is find a website that features a resource page. Type your keyword into Google, followed by phrases like useful links or useful resources (i.e. "digital marketing useful resources") and then check the results. To avoid sending your link to a questionable website, insert the URL into Ahrefs and check its domain authority and backlinks.
After you've made sure the website is worth the effort, send its owner a personalized script and ask them if they would be interested in including your article/website on their list of useful resources. Just like in the case of email outreach scrips, make sure you have a convincing pitch and avoid rookie mistakes.
Remember that the first condition you have to meet if you want your link to be included on the resource page is for the link to be extremely relevant.
Broken link building
Using other websites' broken links as part of your link building strategy is a great way to get high quality links without much effort.
Here's how it works: install a browser plugin that detects on-page broken links, such as Check My Links or Link Miner. Then, go to a blog or website in your niche that posts link-heavy articles (again, check the website reliability in advance) and chances are some of those links will appear to be broken. Do you happen to have a link similar to those that could take their place? Then you can send the website owner an email telling them that you found that particular article to be very useful, but you noticed one link was broken and you have a similar working link that could replace it. This strategy is very effective because: a) the link already exists within the text and b) no one likes broken links within an article, so it's in the website owner's best interest to replace the broken link with a valid, relevant one. Plus, this could be a great way of establishing a collaboration with a high authority website.
The Skyscraper link building technique
The Skyscraper link building technique is one of the most popular ways of producing high quality content and then getting backlinks from it. The idea behind it is to get inspiration from popular posts and enhance them to get an increase in rankings. Just how you would at a skyscraper and build more stories to break the record and make an even higher building, this link building technique involves perfecting articles on popular topics to create a better article that shines light on your brand. Here's how this works in more detail:
Find a high quality, valuable article in your niche
If you're up to date with what happens in your industry, then you're probably aware of valuable niche websites that post highly sharable guides, tutorials or in-depth articles. Choose one of them, or, if you're not up to date with popular posts, use BuzzSumo, Google Adwords Keyword Planner or a similar tool to discover trending topics.
Enhance the article
Read the article carefully and ask yourself how you can create a more rounded, complete version. Unless that article is eBook length, chances are it's missing more information or it doesn't offer all perspectives on the certain topic. Here's how you can enhance it using your personal touch:
Don't just rewrite the article or make slight changes to it. On the one hand, you risk posting a version with a low uniqueness level and we all know the dangers of duplicate content. On the other hand, if your article doesn't stand out and it's just more of the same, then readers will prefer the original one, not your bland copy.
Discuss the topic in more detail – add your own tips and tricks, present options that weren't included in the original article and increase the word count. For example, if the original article discussed 7 cold calling tips for sales, maybe you could come up with 15 of these tips and create an article that will attract more readers.
Present your own perspective on things – don't be afraid to use the original article as a starting point for expressing your own perspective on things.
Don't just enhance the content, enhance the form as well. The popularity of an article isn't determined just by what it says, but also by how it says it. Could you tackle the same topic in a more creative way or using a different structure? Could you include the same information, but organized in a different way so that it's easier to understand? Or maybe you could add some eye-catching visuals that illustrate the point better.
Use high quality, original images. Don't rely on Google Images for visuals, because you could infringe someone's copyright. Instead, go to royalty-free websites like Unsplash or Pixabay, which not only look better, but are also free.
Pro tip: not all popular articles are accurate. You don't want to write an article containing fake data, so before revamping the original content check the facts in it. This is especially important when using the skyscraper link building technique to write articles covering news stories. The truth comes to the surface eventually and you don't want to get caught in the backlash.
Get in touch with websites that could post the enhanced article
Once you've perfected the article and created a more complete version, use the email outreach tips we gave you above to get in touch with site owners who would be interested in publishing your content. You can even reach the site that published the initial article from the competition and suggest your improved version. Use a backlink analysis tool to spot influencers who have shared the initial article and contact them to send them your better version. 
Advanced link building tips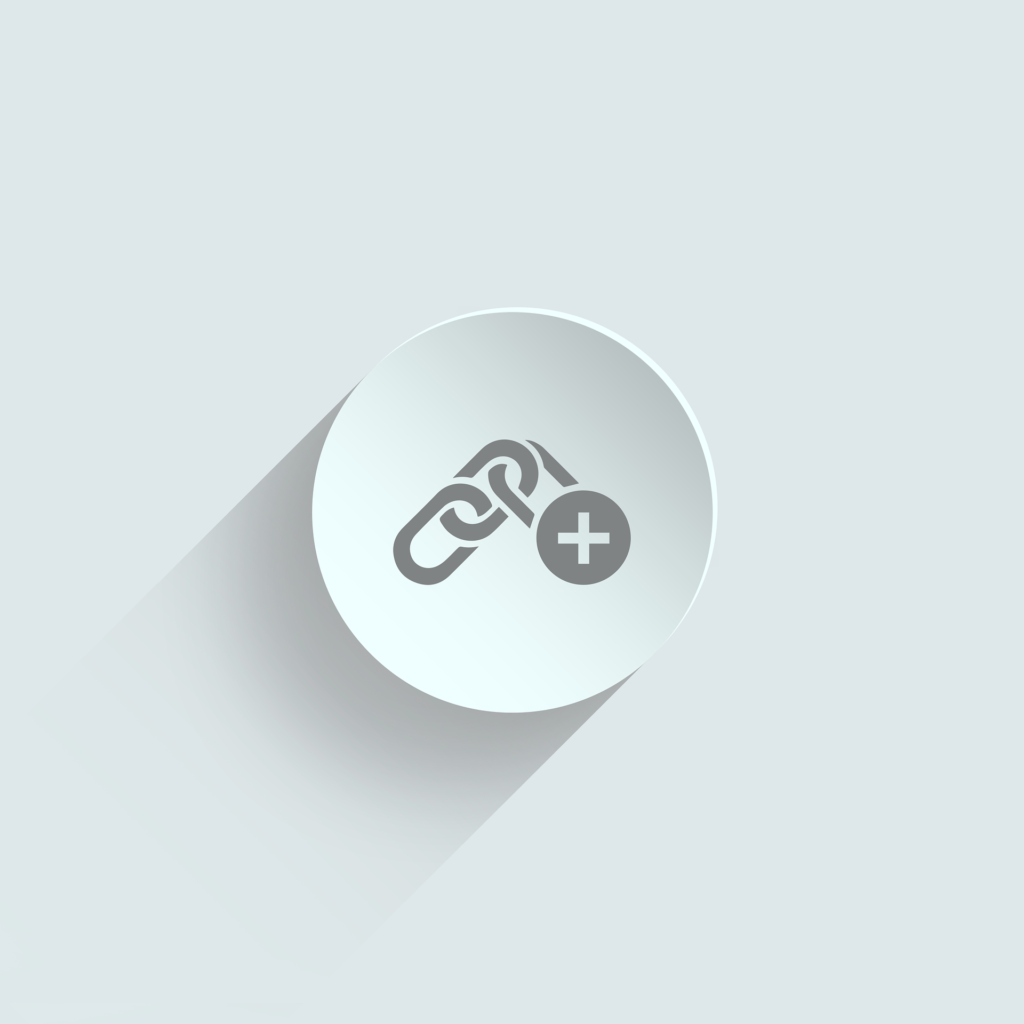 Attention to details can make the difference between a stellar link building strategy and an average one. With these tips, you'll be able to boost results and increase your link mentions:
Sometimes, bloggers mention you without linking back to your website. Let's say they give examples of studies or guides done by you and give you credit, but they don't include the link to that particular piece of content. When that happens don't hesitate to reach out and ask the publisher of the article to include a link – most of the time, they're more than happy to do so.
If you did some infographics, charts, diagrams or visual guides, you should check to see if everyone who used them linked back to you. How? Use Google's reverse image search Simply upload your image into Google and check the websites that used the image too. If a link to your website isn't in there, send them a message to fix the issue.
Know the best time to send outreach emails. Great content is written every day, but some of it never gets to shine. One reason for this could be that the blogger you were trying to reach didn't read your proposal email. Although you might be tempted to send this email in the morning, everyone does it, so there's a pretty good chance your email will get lost among all the hundred others. Sending emails in the evening isn't recommended either, so the afternoon is the best time to reach out. Also, if you plan on sending outreach emails before the holidays, it's best to wait until they're over, because even the biggest blogs take a break then.
Don't rely only on text. How to's, tutorials, explainer guides and in-depth articles are a great way of providing high quality, informative content, but text isn't the only option you have in terms of content form and definitely doesn't reign supreme. If you have a great idea that would be expressed better in an image such as a diagram or infographic, go for it. As they say, an image is worth a thousand words and visual content does have more shareability than text because it's easier to process and promotes reader engagement.
Podcasts are growing in popularity and even though they might not seem very connected to link building, but they can actually play an important part. People love listening to podcasts because they're easy to listen to on the go and they address compelling topics in a fun, interactive way. Detailed blog posts can take a lot to write and promote, but you can enjoy similar results by appearing on a podcast and have your homepage or social media pages featured with it. Don't believe there's a niche for you in the podcast industry? Well, that's highly unlikely, because you can find podcasts for absolutely everything, but if you don't like the idea of being only a guest on other people's podcasts, you can also launch your own podcast to debate popular topics from your industry.
Use the Ahrefs Link Intersect Tool – with this tool, you can list your competitors' URLs and find pages that linked to them. The idea is that if one blogger posted an article mentioning one or more of them as an example, you can reach out and suggest them to include you as well. For example, if a blog post talks about the best CRM tools and some of your competitors happen to be linked there, the post author could accept to give your company as an example too.
Streamline the process of finding high quality blogs that could link to you. Finding likely linkers isn't easy and there will be times when you'll have an awesome piece of content with no one to send it to. One way of escaping this loop hole is to look for best blog lists. These aren't easy to find in all industries, but it's worth a try. For example, if you offer WordPress tutorials, try looking for something like "best WordPress tutorial sites" into Google and see if someone has already curated a list of blogs. Then, send them an email and ask them if they want to include your website in there as well.
Find prospective influencers using dedicated tools. If you work in a dynamic field such as tech or fashion, you might find it very difficult to keep up with the hundreds of influencers. To make sure you don't miss out on any opportunities, you can use a tool such as Followerwonk and build your own updated influencer database.