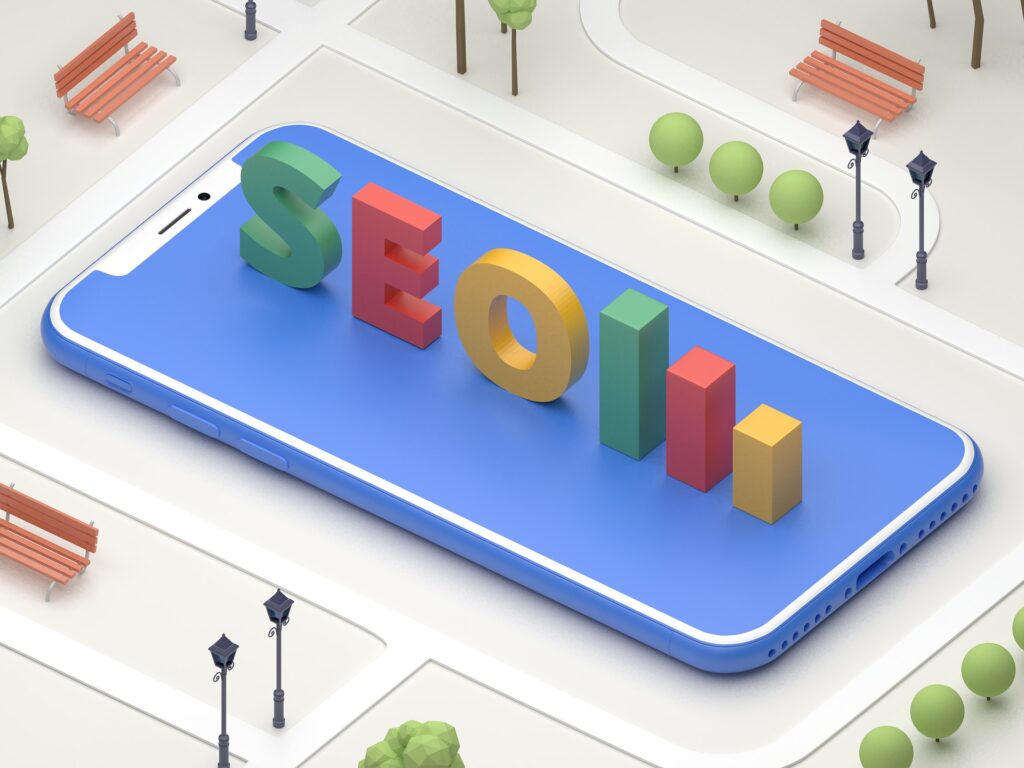 I hope you enjoy reading the following blog post. If you want the One SEO team to do your marketing for you, click here.
You are familiar with such a concept as SEO. However, do you own the requisite SEO skills? and have you ever realized how important they are for you and your webpage presence? This article will introduce you to the basics of SEO promotion and explain the key reasons why SEO is so necessary. It will help you understand SEO the same way an SEO analyst understands it.
Here are the 5 main points that are the foundation for successful SEO.
Step 1: Discover your client
Discovering your clients is step number one and the most important. Understanding the needs of your customer is the key to a well-built marketing strategy. To get to know your buyer as best you can, you should focus on a few points.
How will people search for you?
A request from your client may be different from what you anticipate, so you need to understand exactly how the user will find you on the Internet. In other words, this can be viewed as the intent of the request. There are 4 types of intents, which we will describe in more detail.
The first type of intent carries a commercial purpose. This request comes from an interested user looking to BUY a product. They may type in the following search terms: "buy online", "free shipping", "purchase" and so on.
The next type of intent is informational. That is when a user is interested in a product and wants to know more information about it. Their search query maybe something like: "What is …", "How to use …" and the likes.
There is also transactional intent. This lays between commercial and informational, and such search inquiries can reflect both a goal and a purchase, or simply an interest in the product. Such queries will sound more neutral: "Reviews about …", "Top …" and so on.
The last type is navigation intent. In this case, the client knows exactly what they are looking for and simply enters the name of the brand or product already familiar to them. From your side, it is only necessary to give the customers what they need.
What other advice can you use for discovering your client?
Pay attention to details. Perhaps your client's search query will sound superficial. But maybe not. People may enter each word with precision and are specific with what they need to find. And only if you fully comply with the specified parameters, will you be able to identify these clients.
Remember that you can create a wide variety of content. Try to delve into your sphere, study it in even greater detail. You will be interested and will find additional topics to publish and attract attention. People love variety and relevance, keep looking and you will always find more avenues.
The more you pay attention to search intent and place them correctly on your pages, the more clearly your page will rank. You can expand your keyword network by using the keyword search tools on the SE Ranking platform, which will be much more efficient than regular Internet searches.
Remember that your job is not to just throw in as many words as possible, but also to ensure that these keywords have the correct background. You must choose words with a specific meaning and value that are directly related to your business.
Step 2: Site optimization
Step 2 is as valuable as step 1. It is important to make sure that your page is as relevant as possible. Follow these guidelines to keep up with all the search engine optimization canons.
Your content should be relevant to search requests
Create content that maximizes the essence of a search and matches the purpose of the search query. Search keywords should also display content, if you mislead users, you will only provoke mistrust and negative experiences. Also, do your keyword research for adapting your content to your website and goals.
Use correct URLs
Your page address should be as short and simple as possible. It should be easy to remember, not difficult to access, and should not resemble other addresses. This will make life easier for yourself and the client because it will be much easier and faster to find you.
Titles and descriptions
A good headline is half the battle! From the first phrase, you have to "hook" clients in, show them that your content is where they will find what they need. You can use "flashy" headlines, or just a good phrase that will attract attention. Feel free to be creative and unconventional, and show something unexpected.
Create a good structure
To make the text visually pleasing and more readable, use the highlighting of the main headings and subheadings. This will help users to better navigate the text, immediately pay attention to the parts of interest and read with pleasure.
Optimize your visual content
Do not forget to add photos and videos to reinforce the effect. It is always interesting to dilute the text with a thematic picture, diagram, or graphic. Diversity is the key to success.
Step 3: Technical optimization
You need to make sure that your site is working properly and efficiently, that all images and visual content are loaded in time and without interruption. This is an important aspect, as you need to understand that your site is accessible not only to people but also to search engines. Consider the following factors.
Page Loading Speed
The page speed should be fast enough. Sites that load slowly will never be prioritized. The search engine will simply not let such sites reach a high position. Watch this carefully.
Mobile Version
In the modern world, everyone is switching to mobile devices as the main tool of use. You need to make sure that your site is responsive enough for a mobile screen, and that its clarity and essence are not lost in the mobile version. Yes, it's well worth the time and budget, and it's a necessary step to improve your website's technical performance.
SSL certificate
It's about the security of your site. Install an SSL certificate to ensure the security of data. An SSL certificate is a special unique digital signature of your website, which is necessary for those who work with personal data: it both protects transactions, and prevents unauthorized access to information, and much more. Therefore, this item is especially important.
Sitemap
Creating a sitemap will also help you optimize your page. A sitemap file will greatly assist search engines to index your page more quickly and efficiently. This is especially important if the volume of a web resource is calculated in thousands of pages.
Use internal links
Building internal links is another feature for your site. For ranking in a search engine, the presence of internal links is an important factor, so it is worth checking them to avoid "missing" pages. There are plenty of helpful services and guides to help you understand more about how to build links and how to keep your rankings high. For example, Ahrefs is a great resource that offers step-by-step instructions to apply on your platform.
Improve your experience
Never stop. Even if you consider yourself an SEO expert, there is always room to grow and improve. The last piece of advice in this step is to constantly stay in the stream of new knowledge, solutions, modern SEO tools, and so on. Information and knowledge are your main strengths.
Step 4: Build backlinks
Link building has always been and remains a great way to promote your website. You build a network of contacts on a mutually beneficial basis, so you always remain visible, even if you do not invest in advertising. One of the most popular ways of building backlinks today is based on interaction with bloggers and public figures. It is very important to find suitable blogs that will correlate with your product, organically fit into the blogger's content, and look as natural as possible. Not as an advertisement, but as a friendly recommendation. This will help you draw even more attention to your product.
Guest posting
In addition to bloggers and popular figures, you can use a guest post as a way to link building. Its essence is that you post information about your site on other sites to attract an audience. Based on this interaction, you expand each other's audience and help promote each other.
Step 5: Track your SEO
Measure your traffic
Measure organic traffic and track new users, interactions, clicks, and overall activity. This is an important factor for analyzing growth performance, to determine the effectiveness of your strategy or the presence of errors.
Monitor Your Rankings
Keep track of your ranking in searches and the position you occupy. Strive to improve this position, as your link is more likely to be opened if it is ranked higher. Do not neglect analyzing information, this is always a rewarding experience. SE Ranking offers you a special tool for such control and monitoring, with the whole information needed for your comfort and high results.
Conclusion
All the collected basic concepts of SEO promotion will increase your knowledge and experience in promoting your product. Using specific tips from the article, you can reach a new level of business and consolidate your position in the market. There is only one thing left to do and that is to take action!