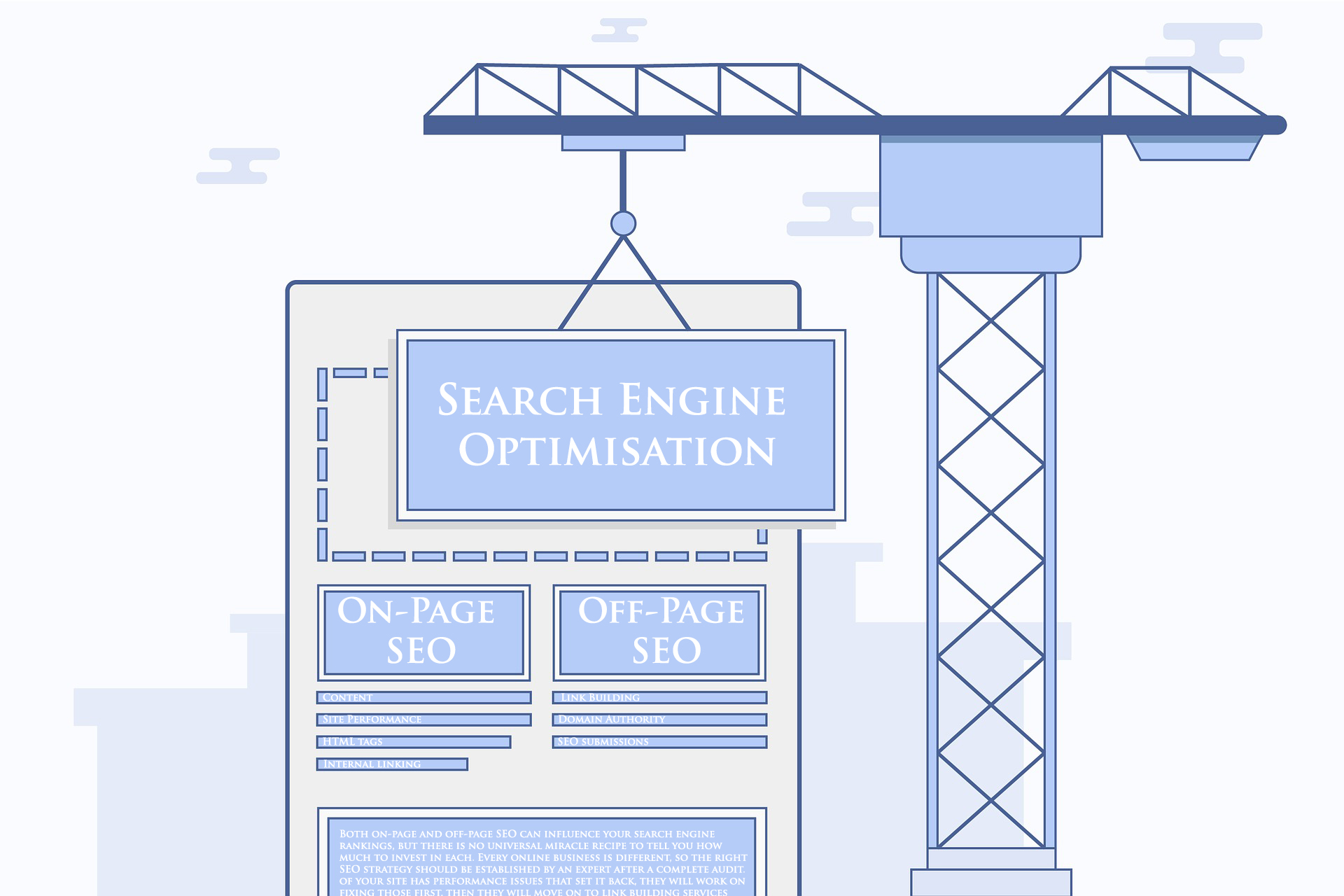 Considering the update frequency of Google algorithms, it's completely understandable that SEO is a source of mystery and confusion to most webmasters. Recommended practices change every season, trends come and go faster than you can keep up and it's impossible to know what you're doing right without industry insight. But, in this dynamic SEO industry, one thing stays the same: the necessity for both on-site and off-site optimization. You can't choose just one to focus on and forget about the other, because that would mean limiting your opportunities. To boost your online presence to the max and consolidate your search engine results, on-site and off-site SEO must be used together, in proportions determined by analytics and tracking.
What is On-Site SEO?
On-site SEO is that part of SEO you have control over. Simply put, it consists of a website's characteristics that influence ranking factors. Based on these characteristics, search engines determine the quality of your page and rank it accordingly:
Site performance – in 2018, content is still king, but Google also measures your page performance when analyzing its quality, because performance influences user experience. A well-optimized site needs to be mobile responsive,

load fast

and have optimized images.
Meta tags – your website needs unique META tags (titles and descriptions) optimized for the page content.
HTML tags – your page structure should be organized into headings: one H1 as the main title of the page, followed by H2, H3 or H4 for subheadings.
Friendly URLs
Internal linking between your website pages
Fresh content – a well optimized website should have a blog section where relevant articles are posted regularly. These updates show Google that the website is active.
Quality content, free from

keyword stuffing

. If your business is local, then keywords should reflect that, so you should invest in quality local SEO services. No matter if you are from Tokyo, Beirut, London or New York, your website should be optimized for local visitors.
What is Off-Site SEO?
If website rankings were determined just by onsite SEO, then bringing a site to the first page would be really easy. However, it's more complicated than that. SEO services experts know that a successful online business also needs off-site SEO. The factors that One SEO recommend focusing on include:
Backlinks – these are the most important off-page SEO factor and rarely can websites achieve high rankings without link building services. Backlinking can occur organically, when other sites link back to your site, or you can develop a link building strategy that includes submitting quality guest blogs to high authority blogs in your niche, joining review sites or investing in blogger outreach services.
Domain authority – the higher the domain authority, the more reliable your website appears. Domain authority is calculated depending on the age and history of the domain and the number of websites linking back to you.
The right mix
Both on-page and off-page SEO can influence your search engine rankings, but there is no universal miracle recipe to tell you how much to invest in each. Every online business is different, so the right SEO strategy should be established by an expert after a complete audit. If your site has performance issues that set it back, they will work on fixing those first, then they will move on to link building services and blogger outreach strategies.