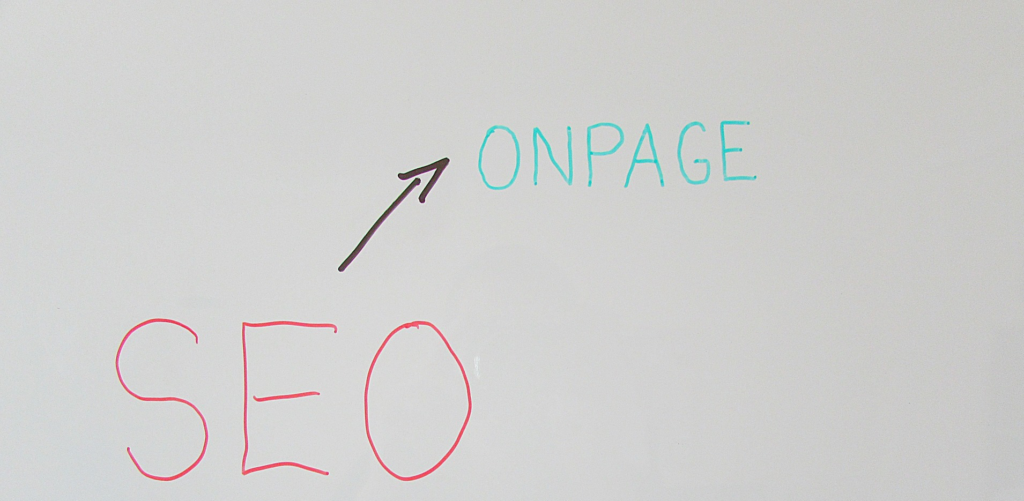 Every year, digital marketers, SEO companies from almost every industry watch out for and take note of the latest and the biggest SEO trends that dominate the online community. Once the numbers and tips have been gathered, these SEO professionals will start planning and subsequently strategizing to help you and other prospective clients in creating your business' marketing game plan. 
Take for example the advent of artificial intelligence and how it paved the way for various technological advances such as voice search. This newest mobile device capability allows you to search for your online queries without having to type words on your mobile phone. You simply activate the search engine function and dictate whatever it is that you need to know at the exact moment. This refreshing convenience is one of the main reasons why voice search will dominate the search landscape. This is also why your marketing team and every sought-after link-building company will most likely be changing gears in their campaigns to streamline plans in accordance with this digital marketing-related news. 
On the other hand, while it is always a good idea to keep up with the trends and learn the latest algorithmic updates of search engines (and how to get around them), there are aspects of search engine optimization that remain to be at the core of every strategy. Newer tactics may help you catch up with what's hot in the SEO arena, but the basics will be the stable foundation that will help keep your website inch up in the search engine results pages.
On-page SEO is one of these core optimization methods that prove to be perpetually valuable over time. It remains aligned with search engine goals of giving the users what they want and what they need, which is why it is a tried and tested SEO branch that comprises many best practices used by a lot of SEO agencies.
But what exactly is on-page SEO?
Let's try to break down the definition.
On-page means details and aspects of every page or webpage in your business' website, while SEO pertains to the optimization function. From here, we can gather that the things that make up every webpage will be used to help your website rank in the search engine results pages. Specifically, each page in a website contains both HTML elements and content. In a nutshell then, with On-Page SEO, you and your SEO team will be tweaking source code elements and adjusting the content of your pages to make them more appealing to web crawlers of search engines.
You may ask, however, is this not the same thing that I will get if I sign up for link-building services? After all, the SEO agency that pitched their services to you also highlighted something similar. They mentioned how their campaign can help make your website attract search engine bots, rise up the SERP ranks, and in turn gain more online traffic. 
So, does on-Page SEO really have any tangible difference with off-page SEO?
While these two might have the same objective of optimizing your website for better search engine visibility, the answer is yes, they really do differ. In fact, this difference can actually help clarify the nature and definition of on-page SEO. 
Take note that while both SEO methods deal with web pages (simply called pages), their corresponding modifiers point out their distinct difference. 
On-page SEO deals with optimizing details within the web pages or the website itself which is why it is also called on-site SEO. It means that the actions you will be doing are directed towards items or aspects of your site's pages, to help you achieve your targeted SEO goals.
On the other hand, off-page or off-site SEO refers to targeting external signals and other tactics done outside of your website or webpage in order to gain a rank in the SERPs. If you have ever come across companies promoting guest blogging services as well as helping out clients in their link-building strategies, then you have probably come across Off-page SEO practitioners who specialize in creating links between website pages and using those connected link networks for SEO purposes.
Now that a clearer line is drawn between on-Page and off-Page SEO, your next question might be why still employ on-Page SEO? After all, the aspects of each page in the site (i.e. its coding and content) have already been taken care of, which is why the website is up and running in the first place. Why go through the notion of tweaking on-site objects when off-site strategies can also provide optimization?
Aside from the fact that the more diverse the strategies you employ can increase your site's chances at scoring a higher rank, on-page SEO is a necessary path towards the coveted SERPs rankings. It is the most natural way to optimize your site because every aspect that it touches is directly involved with the users. On-page SEO deals with the actual page that every online user visits, so it is the first to make such an impact on them. Your on-page SEO methods will create that first and lasting impression that your webpage leaves on your site's visitors. So, it goes without saying that any SEO tactic you employ onsite will be aimed at user satisfaction. And if you know the main objective of most (if not all) search engines, it is to give users the best experience in every query that they type in the search bar. The moment they hit search and scroll down the results list, their search engine experience begins and the website battle for winning their satisfaction commences.
Given that the definition, distinction, and importance of on-page SEO have been established, you and your team of SEO professionals can now assess your webpage and see which parts of it can be used to your site's advantage. 
If you want to optimize your site using On-Page SEO strategies, here are some tips you can try:
Speed up your site.
If you have ever tried to search for something online, got a website match, clicked on the link, and hit the back button before you can even scroll the entire page, then you probably know how important site speed is. Just like you, every other user who searches for information online seeks instant results. After all, internet service providers promise speed bursts close to lightning speed, so why should you expect less when you visit web pages using your desktop or mobile device? In this day and age where site speed is measured in seconds, search engines like Google prioritize in ranking the ones that can pass and even exceed page loading standards. This is due to the simple reason that users prefer websites that can provide them with their needed information in the fastest possible way. Of course, the best way to deliver and meet that expectation is to have a website that can display content and elements in a speedy manner without sacrificing quality.
Still, need further convincing? Here's how Google disclosed that page speed is used as a ranking factor for both web-based searches and those done through mobile devices. Not only did the search engine giant highlight the importance of page loading time when it comes to giving a great user experience, but it also listed down resources that you can use to evaluate your website's speed when it comes to loading pages. Search engines give out guidelines like this so you would know and understand what they take into consideration when it comes to filling out the ranks of their SERPs. The online search platforms themselves observe and consider the behavior of online users. And when it comes to keeping users happy, site speed is definitely an SEO priority.  
Optimize your title tags
An HTML element which is also called the meta title tag, a title tag specifies or defines the title of the page or your document. In the search engine results pages, the title tag appears at the topmost part of every result snippet. It is the big blue clickable link that is just right above the page's URL and the short description that accompanies it. Basically, title tags of web pages tell both the search engines and the users who conducted the online search about what your page and content is all about.

Once you click a search result, you can see the title tag in several different places, including the tab of your web browser. And when you share content on social media and other platforms, the title tag of web pages appears as the as the clickable anchor text that will lead them to the shared article or multi-media.
Chances are, your web page already has one. But if it turns out that it doesn't have any (because some sites surprisingly have none in place), then you need to start creating one, for SEO purposes.
So, how do you create a title tag? Well, it would depend on your preferred mode. You can choose from adding a title to a document by using HTML codes. Or, if you use content management systems (CMS) as those popularly used by blogs, then you can simply fill out the portion that asks for the website's title. But don't just add a title tag for the sake of adding it. Remember that you are adding a title tag in line with your on-page SEO goals. And when it comes to title tags as an on-page SEO element, you need to make it as short and descriptive as possible, if you want the web crawlers to add it to the top ranks. Make it concise but with enough information to convey to users (and search engine bots alike) that your page contains the content and information that they are in search of. If you are wondering how short a short title tag is, you can use Google standards and abide by its 50-60-character length requirement for title tags. Of course, your page's title tag can exceed this, but in the search results pages, words in excess of the allotted characters get turned into an ellipsis. So, you might as well stick to the short yet fully displayed suggestion. 
● Make use of your meta descriptions. Similar to the title tags, meta descriptions are HTML tags that appear as part of the snippet of your webpage when it turns up in the search results. Ideally, you should keep this within the 160-character length standard and make it descriptive enough so both web crawlers and users can gauge if your site is worth the visit. 
Do note, however, that meta descriptions are not the best place for your target keywords. Instead, on-page SEO best practices often advise that you use synonyms of your target keywords instead. To find synonyms, simply start your own online query and scroll at the bottom of the results page for the suggested searches related to the terms you entered. 

For example, if you search Google for the phrase "meal plan for a week", you will find a suggestion at the bottom for searches related to it such as:
"balanced diet menu for a week"
"7-day healthy eating plan"
"Weekly meal plan with grocery list"
These synonymous keywords or what is known to most SEO agencies as latent semantic indexing (LSI) are great for filling out your meta description fields. They signal to search bots that your site is also a match for the main keyword entered, without stuffing too much of it in the meta description.
Optimize your URL structure.
Another element of your site that gives both users and search engines an idea of what your page is all about is your URL structure. Yes, those lengthy and hyphenated words that follow http:// or https://, also known as your site's web address, is also a consideration for on-page SEO matters. It is the third element that appears in your website's snippet when it is displayed in the SERPs. On the basis of improved user experience, URLs have a ranking impact because it makes it convenient for users to get a preview of what the webpage will be all about, even without looking at the title and meta description tags. This is also useful when users want to share your content through social networks, especially when some platforms simply display the URL of the site instead of a preview of its content. Definitely, it will be more appealing to you to be clicking on a URL that has a description of the article, versus one that is unreadable or filled with number codes. If this sounds logical and true for you, then this would most likely be applicable to your website's users. So, if you have not been paying attention to your site's URL structure, you might as well take the time to revisit it this time, in line with your on-page SEO plans. 
● Have an H1 tag in place. There are six different heading tags in HTML, and of these, the most important one is the header one (h1). In the webpage, the h1 is what gives you an idea of what you are about to read, which is why it is the largest and most visible content on the page. It gets the biggest text and font size, so your user's vision automatically lands on it. As such, this is another point of connection that you can establish between the user and your webpage. And since your page connects on the h1 level with the site visitor, then it is an element that you can utilize to bring user satisfaction. And remember, keeping your site visitors happy will give them more encouragement to keep coming back to your page (and your site in general) —a signal that does not go unnoticed by search engine web crawlers.
● Allot your alt text tags. An alt tag or alternate text tag comes alongside the HTML tag description of an image that you include in your webpage's content. While this description might seem to be completely negligible and unimportant, you can actually make use of this element in your page for SEO purposes. By filling out the text description of every image on your webpage, you can increase your chances of optimizing your page. 
For one, alt text tags can actually add to the user experience. It may not happen usually, but there are times when images, due to some glitch or technical concern, do not display correctly on a webpage.  As such, the alt text comes to the rescue and shows the user what image should have been shown in the spot where a mere square with the image icon lies. And on times when users do not really search for written content and want to browse for images related to certain keywords, the alt text also helps you optimize for image search ranking.
In addition to this, alt text adds to web accessibility. This is another page feature created with the user's needs in mind, and in this particular case, it aims for the visually impaired users' satisfaction and experience. Because while these users cannot really see the image that is included in your page's content, the alt text tag provided serves as a description that can be read to them through screen reading technology. 
● Consider your content. For sure the phrase "content is king" rings a bell when it comes to well-known SEO best practices. Content writers, bloggers, marketers, and other professionals in the field of SEO know the rewarding value of a well-written article. After all, having high-quality content lands your site a good rank when it comes to search results pages. Search engines acknowledge your efforts of providing useful and online traffic-worthy information to your site's users when you create in-depth and well-researched articles. They also pay attention to how frequently you publish your content as well as if you added anything of value to it. And they recognize engaging posts and send more traffic towards websites that contain these since the longer users stay in a website is also an indicator for web crawlers that your site is a valuable online resource. They even know if your page gets shared on social networks and tags your page as well-optimized for having inherent shareable value. Simply put, if your site contains unique and useful information, you can expect a higher rank in the search engine results pages.
Optimize your site for mobile.
With more and more people conducting online searches through their mobile phones, it only seems logical that search engine platforms such as Google are evaluating if your site is ready for mobile search. And if you are familiar with Google's mobile-friendly test, then you know websites are greatly encouraged to shift their sites towards mobile compatibility. The motivating factor: higher ranks for those whose sites run flawlessly and function responsively on different devices, regardless of their operating systems. So, if your site has not yet transitioned from desktop to mobile, this is also a good place to start your on-page SEO tasks.
Eradicate SEO-related errors.
On-page SEO is not just all about adding elements to your web pages. Sometimes, it also includes removing items such as errors that are constantly occurring whenever a user tries to visit your site. Because while having optimized elements in your webpage can optimize your website for search results, there are also some SEO-related errors that can hurt your rankings. 
One example is the AMP (Accelerated Mobile Pages)project of Google. Some errors associated with the AMP include deprecated elements, CSS stylesheets errors, and the like. Basically, your site needs to identify and fix AMP-related errors if you want them to be indexed in the search engine system, such as in the Google AMP cache.
On-Page SEO in a Nutshell
On-page elements of a website provide contact points to be improved and optimized to make your pages rank higher in the SERPs. Through improved site speed, optimized HTML tags and URL structure, as well as error-free and mobile-friendly pages, you create a website that is worthy of organic traffic influx. Combining this with freshly-written, in-depth, and high-quality content results in better chances of landing on the first page of the SERPs.