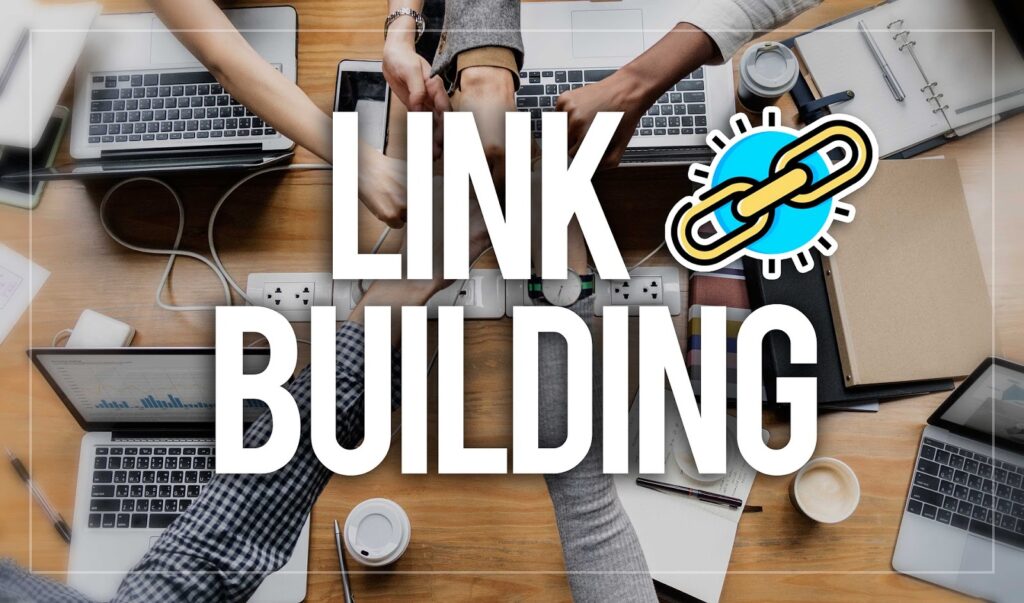 I hope you enjoy reading the following blog post. If you want our team to do your marketing for you, click here.
It's not like the old days. In the old days, it was easier for your website to get ranked higher on search engines, have people find your website, contact your business, and you make a sale. Now search engines like Google have kept growing, which is why they are constantly updating and improving their search engine criteria. And so, it only makes sense that along with search engine growth and improvement, comes SEO, or search engine optimization.
What is search engine optimization?
In brief, SEO is the ability to improve your search engine ranking by applying a set of tools and techniques. SEO is not done in one specific or particular way. There are several facets to it. One facet of SEO is keywords, which are specific words extremely related to your topic and heavily used by users searching for a specific product, service, or topic on search engines.
Another aspect of SEO is links. More precisely, link usage, good versus bad links, and link building. Earlier we wrote about links and everything you need to know about how to share links. This article will discuss everything you need to know about link building, and how to run a successful link building campaign, to carry your website up the Google ladder, and other search engine rankings.
What is a Link?
A link is the URL that connects two web pages together. When pressing on a link, a user jumps from one page to another. There are several different types of links, but the most popular and most valuable for SEO purposes are backlinks or inbound links.
Are All Links Born Equal?
Contrary to popular belief, not all links are the same. Yes, you should go for obtaining as many backlinks as possible, but you should also be wary of where those links to your website are being shared. Google's web crawlers are very precise when it comes to this. For example, a link to your website from a small website is not that SEO worthy or valuable. It will be even less valuable if the content of that website has nothing in common with your website or your background. It's even worse if a backlink to your website is hosted on a spam website or a website that has been penalized.
But, a link on an authoritative website is much more valuable and appreciated by Google. So let's say, you are a journalist of any topic, with your independent news blog. A link shared on the New York Times -for example- will be much more valuable in SEO terms, than a link shared on a local independent news blog. Google will know that, since your content is being shared by a source that they respect and rank high, then they –in turn- will rank your content high.
What is Link Building?
Another misconception surrounding links is the idea of link building. Link building does not mean the actual building or construction of links. It doesn't mean coming up with links to place on your website nor does it mean sharing random links either. Link building is the process of getting other websites to link your website from their own. So in fact, link building is very much like relationship building, or networking. You need to work and collaborate with different websites to share each other's content. Why is this important? Because search engines like Google consider a website that has many links from different web pages diverting traffic to it as being a quality content provider and one that users can depend on for information. Google is regularly changing its SEO algorithms and formulas, but the concept of backlinks, or inbound links, has been a steady constant in the way that the giant search engine perceives quality content and high-value websites.
How To Start Your Link Building Campaign?
So you want to grow your website's online presence but don't know where to start. You heard about links and link building but don't have the slightest clue what it all means? Don't worry; this article will explain to you how you can start your link building campaign right away. Of course, if you don't want to do it yourself, you can always hire an SEO expert to help you with your SEO journey.
As we mentioned before, link building is like relationship building in the sense that you need to find the right individuals and domains to share links to your content. Before you start your link-building campaign there are a few key requirements or checkpoints that you need to cross off.
For example, to share links to your website, you must first, have a website. And don't just settle for any static website. Your website should be well designed, user friendly, and interesting enough so that people want to visit it. Then you need to answer a few questions like what is the topic of your website? Who is your target audience? Who might be interested in sharing your content? What are some common keywords? Once you've answered these key points then you can begin to approach other websites and domains and start to pitch them your content, or strategy.
After you've answered all the important questions that need to be answered, and have an idea of the different opportunities you can exploit, here are 5 ways you can start your link-building campaign.
#5- Reach Out To Websites Closely Related to Yours
If you find a website that shares the same content, keywords, and audience as you do, then it will be easier to convince them to share your content. You can even forego the writing credits if they insist! Remember, the goal is that you put well-placed links to your website in the content, not being acknowledged for being the writer.
#4- Write Meaningful and Informative Content
It's pretty hard to turn down free, high-quality content. So the best way to get featured on someone else's website is to provide them with good informative content or articles that tackle their topic and hopefully yours!
#3- Do a Blog Exchange
This tip or technique fits the definition of quid pro quo. Reach out to other websites pitching them with an idea of a blog exchange, where they will post your content linking to your website, and in exchange, you will do the same. This is a win-win scenario and it's a great way to establish long-lasting beneficial partnerships.
#2- Pay for a Guest Feature
A lot of websites will charge a small fee to have you post content on their website. Of course, the content has to be high quality and related to their topics. But as long as you fit their criteria, you can have your content posted, and you will expand your link building to one extra domain.
#1- Repairing a Broken Link
A broken link is a link that doesn't work anymore. The Internet is filled with broken links. Your job would be to find broken links on websites related to yours. Then, what you would ideally do is, write your form of content that will seamlessly replace that of the broken link. Send your content to the owner of the website hosting the broken link and suggest to them that they replace the broken link with your link. They should be more than happy to do so as you've just solved their problem for them!
A Useful Strategy…
In link building just like in networking, your possibilities are endless. Don't just settle for the industries or partnerships that are closely knitted to yours. Think big and expand further, and try to exploit every possibility out there. For example, if you are a real estate broker and operate your real estate website, and you have a blog post on home renovations, then some possible link building opportunities, apart from posting on other real estate broker's webpages, would be posting a link on a home décor and furniture website, or on a website for home appliances and maintenance business. There are several other strategies, possibilities, and match-ups you can exploit so don't settle for the most obvious ones.
How Do Link Building Strategies Fail?
So far you've got a pretty good idea about links, link building, and how to start a link building campaign. But how do link building strategies fail? What are the main reasons behind their failure? And what should you look to avoid when carrying out your link building strategy?
Google is constantly keeping an eye out for spam material, content that uses and abuses its algorithms or rules, and websites that are out to cheat the system and get their websites ranked higher. Because Google prioritizes its criteria on its user experience, websites that do all of the previous mischievous actions get deranked, penalized, and removed altogether from the search engine. If you are carrying out your link building strategy or link building campaign, then you should be aware of committing any actions that are frowned upon, even if you did do it by mistake!
To stay clear of Google's bad side, and to make sure what you're doing in terms is working, here are 5 ways link-building strategies fail.
#5- You Write Content For A Specific Host
Writing good quality content is a long and rigorous process. If you think about what goes into creating good content, from research, to brainstorming, planning, writing, then proofreading and editing, it will take up a lot of your time! To go through all that, and eventually creating content for one specific host, only to have that host reject your proposal, is a waste of time and hard work! This is why try to write content for a broad range of publishers and webpages, that way you can pitch your content for more than one host, and increase your chances of success for link building!
#4- Your Content is Irrelevant
Relevancy is key in the content world. There is nothing a user hates or ignores, more than irrelevant or outdated content. If you are link building then you want to make sure you are doing so by providing the most relevant and up-to-date content that will appeal to the webpage and end-user.
#3- Your Using the Wrong Anchor Text
So you found a webpage to host your link, a topic to write about, and a link to your webpage. That's great! But it all means nothing if you're not using the right anchor text. Google's web crawlers use anchor text to help identify a potential link or topic without having to crawl that specific link. So in theory, anchor text serves like good shortcuts for web crawlers. The way to use anchor text is to either write out the whole headline or title of the article you are linking to or write out the keywords or search terms for that specific topic. So, for example, if the topic is marketing, then an appropriate anchor text would be "marketing techniques that work". This is just to give you an idea. The best thing you can do is do your own research into appropriate anchor texts and what best applies to your content.
#2- You Are Being Outdone By Your Competition
The SEO and content marketing world is a very competitive place and resting on your laurels for just a tiny moment, can see all your previous efforts and progress gone to waste. It may be that you are sharing your content on good and reputable web hosts but your competition just seems to be sharing them on web pages that are even more valuable than yours. Keep an eye out for the competition and try to reach out to their host web pages before they do, and start a link building partnership with them.
#1- You Are Only Focusing On Link Building
If SEO was a dressing room drawer, link building would only be one drawer in that dresser. The other drawers hold other valuable items to increase your SEO performance. Yes, link building is important. But content creation, social media campaigns, technical SEO, search engine analytics, and more are all equally important. Your link building campaign may be successful, but your failure to apply all the other aspects of SEO is what is causing your SEO strategy to fail.
Link Building Strategies Fail if…
Ultimately, link building strategies and campaigns fail if you don't apply them correctly. There are definitely do's and don'ts, and many of them were mentioned in this article. But there are other reasons out there why link-building campaigns fail. Keep in mind Google isn't very keen on the idea of link building as the search engine views link building as being manipulative and abusive. So while link building is important, don't get too hung up on it!
Some SEO Insider Secrets
Before I round off this article I thought I'd leave you with some more useful tips to help you with your link building strategy and share with your some well-practiced SEO secrets. These are the bits of knowledge and information you come across after spending years working on SEO services and getting acquainted with the industry's practices. So here are 5 more useful quick-tips for your link building strategy.
#5- Create Your Own Info-graphics
Writing content and getting it shared is pretty tough, mostly because people opt out of large blocks of written text, and prefer graphics, images, and videos. So if you can create your own infographics and distribute those across web pages then they can be as effective as link building through written content! Make sure to get infographic tips that you wish you knew, that you can before you get started.
#4- Work on Your Personal Brand
It will be pretty difficult pitching your content to other webpages, but it will be more difficult if they have never heard about you. Work on your personal brand, portfolio, and platform, before heading out there pitching content. Also, growing your personal brand goes hand in hand with doing the job of attracting users to your website.
#3- Study Your Competition
I mentioned earlier that one reason you might be failing in your link building strategy is because you are being outdone by your competition. Keeping a tab on your competition might be a useful strategy. Keep an eye out on their webpage, try to see where their backlinks link to, who is hosting their webpage, and always try to beat them to the punch.
#2-Refine Your Background or Topic
If you still find that you are having trouble attracting people to your website, then maybe you should consider refining your topic or background, to something more specific. By doing so, you'll make it easier for users to find you on search engines.
#1- Consider if Link Building is Right For You
As mentioned, link building is only one aspect of a broad range of aspects when it comes to SEO. So before you dive deep into the world and practice of link building, consider if it's worth it, or if it's the right strategy for you to apply at this time. Maybe your website might use upgrades or fixes in other departments before you pursue the strategy of link building.
In Conclusion
I hope by the end of this article you've gotten a pretty perfect idea of what link building is, how you can use it properly, how you can use it poorly, and whether or not you should use it all. Remember link building is relationship building. So if you're just starting out in your industry then it won't hurt to reach out and get to know the different competition and market players that are out there. Plus it's also beneficial for you to write about your topic or background because writing about it will help you learn more about it.
Remember SEO is much more than just relentlessly applying and pursuing one tactic or strategy. You have to apply a wide range of SEO strategies, and do so consistently and over a long period of time, to finally see an improvement in SERP (search engine ranking page). If you find yourself overwhelmed with all the SEO jargon or technicality, then you may want to consider reaching out to an SEO expert and getting their advice and help.