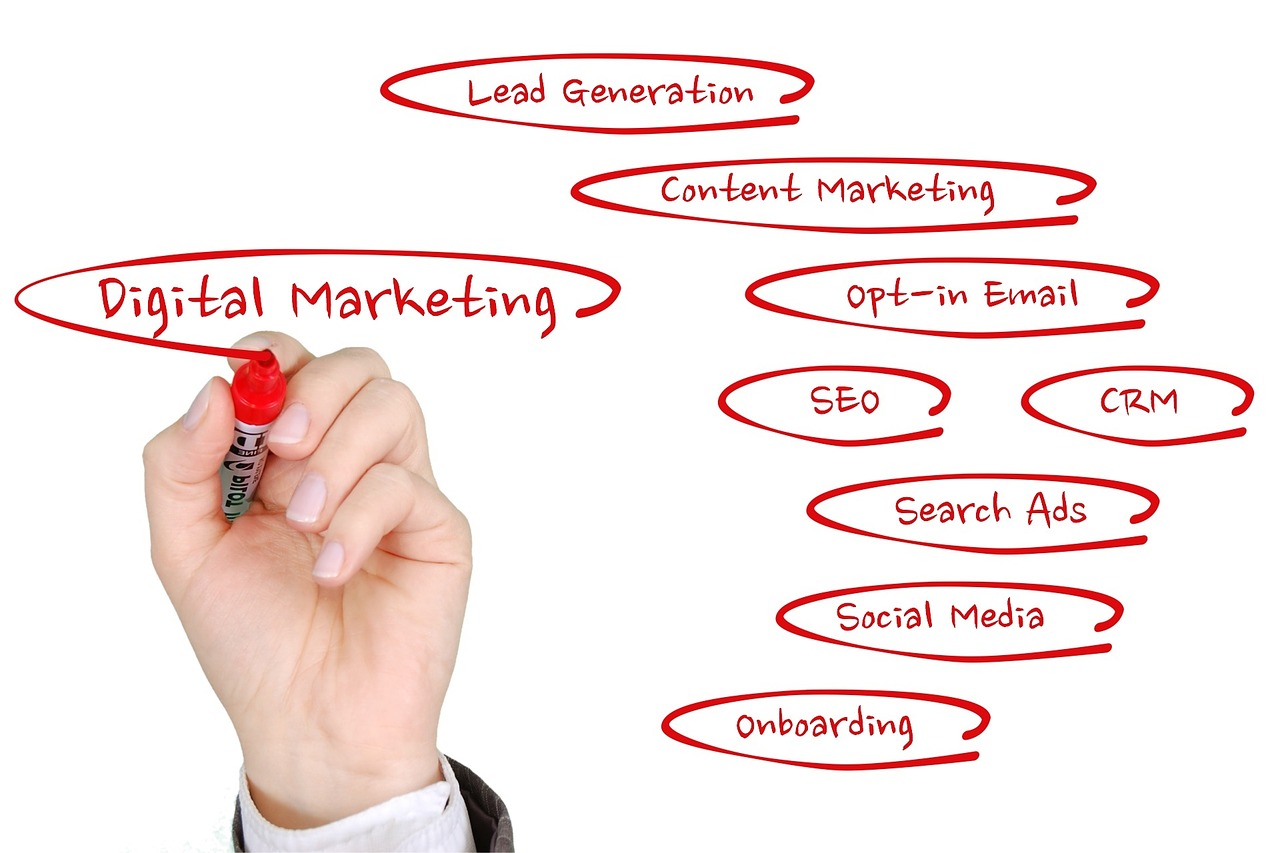 Although we've grown familiar with digital marketing as a field from the early 2000s onwards, the strategy itself is as old as the radio, the black & white TV, and the other old school devices that came before the smartphone.
And still, with such an old history behind it and mentions literally everywhere, digital marketing remains a mystery for many business owners who can guess some things about it, but don't know exactly know what it is, what it does and, most importantly, why it matters.
The intricacies of advanced digital marketing can fill entire books, but first, we must understand the basics.
What is digital marketing?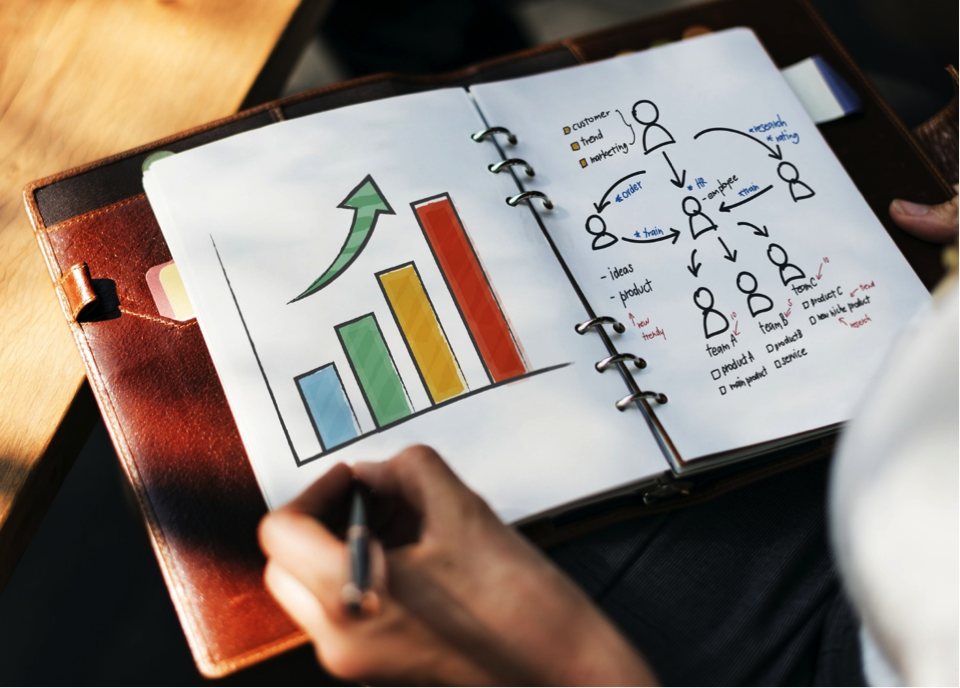 Stripped of all the confusing business terminology, the definition of digital marketing is quite simple: any form of marketing that involves electronic devices. This includes smartphones, of course, but also TVs and radios.
Contrary to what many people believe, digital marketing can be both online and offline, so although we tend to associate it mostly with social media, paid ads, and SEO, it encompasses many other processes and media.
What makes digital marketing so important?
The more electronic devices are present in our lives, the more important digital marketing becomes. And we can all agree that we're seeing this transition happen with our own eyes. We're spending more time than ever on our phones and even when we put them away, we're still around other forms of technology. We stay connected at home, in cars, at work and on the go.
Technology is literally everywhere and digital marketing will soon eclipse traditional advertising forms, such as billboards and flyers. It's really hard to compete with a medium that takes up more than 11 hours of your audience's time each day, which is why some forms of traditional marketing will soon become obsolete or reduce their efficiency to just a few isolated cases.
Types of digital marketing
Although digital marketing takes place primarily online, some offline media –TVs and radios mostly – still have a notable presence in our lives, so we can't talk about the disappearance of offline digital marketing just yet.   
Online marketing
Online marketing is quite a complex field of activity that uses various services to increase a brand's exposure. In turn, each of the services below can further be classified into more subcategories (this Unbounce visual guide is very helpful for understanding the divisions), but these are the main types you should know about:
Search engine optimization (SEO)
SEO is the process of optimizing a website's on-page and off-page performance to make the website more visible to search engines and appear among the top organic (unpaid) results. There are many white-hat practices that SEO companies in Lebanon recommend, but link building is one of the most popular and efficient ones.
Search engine marketing (SEM)
SEM is a broader term that encompasses SEO as well and it describes the process used to boost a website's visibility and appear among the top results, both paid and unpaid. More often than not, companies who offer SEO also offer SEM.
Content marketing
Content marketing is a long-term process that helps boost brand awareness and consolidate a strong relationship with the audience by offering them high quality content. Content can come in many forms: articles, infographics and other visuals, videos etc.
Social Media Marketing (SMM)
Social media marketing is the process of promoting a brand online by using social media platforms such as Facebook, Twitter, Instagram, Snapchat, LinkedIn and Google+.
Pay-per-click advertising (PPC)
PPC advertising is a form of online advertisement is a form of advertising where the website owner, instead of getting visits organically, pays for a fee to have their website displayed above the unpaid search results. They pay for each time a user clicks on their ad.
Affiliate marketing
Affiliate marketing is an online marketing process based on revenue sharing. Brand representatives do blogger outreach and set up a network of affiliates where members get a financial reward for every person to which they manage to sell the product. For example, a blogger can be an affiliate for a clothing store, post affiliate links on their site and whenever their readers make a purchase by clicking on those links, the blogger gets a small commission. 
Email marketing
Email marketing is the process of using emails to promote a brand and build relationships with potential clients. Email marketing can be personalized and involves sending newsletters, offering special deals and discounts and so on.
Offline marketing
Offline digital marketing involves the use of other devices other than computers, smartphones, and tablets and it can also be used to enhance customer experience with electronic devices. It can be classified into four main categories:
Enhanced offline marketing
Enhanced offline marketing is a form of marketing that takes place offline, but it's enhanced by using electronic devices. For example, if clients can customize their orders by using a tablet at the restaurant, that is called enhanced offline marketing. Or, if a promoter uses the same device to show a potential client how a product works, this strategy is also part of enhanced offline marketing. Electronic billboards, like the ones used in Times Square, also fall in this category.
Radio marketing
Although it's not as popular as it used to be, radio still reaches a lot of people, especially in the US, where 85% of the population listen to it for 2 hours a day. Advertising at the beginning or during radio shows remains a safe strategy, and a creative radio ad, used in combination with online marketing, can cover a considerable audience.
TV marketing
YouTube may be growing in popularity, but TV is not dead. In fact, people still spend more than 4 hours in front of the TV every day and during this time they have access to commercials. Now, these TV ads may sound obsolete and annoying compared to online ads, but they have one major advantage. Unlike the ads that Internet users see on social media and other websites, TV ads aren't targeted. They don't cater to a specific user profile, they can reach all viewer demographics at the same time and they can draw the viewer's attention even though they're not looking for the advertised product or service in particular.
Phone marketing
Phone marketing is a great way for businesses to reach more clients or promote client loyalty. It can be done in various ways, but some of the most popular ones include: cold calling (approaching leads without previous interaction), sending text messages with exclusive offers or sending appointment reminders.