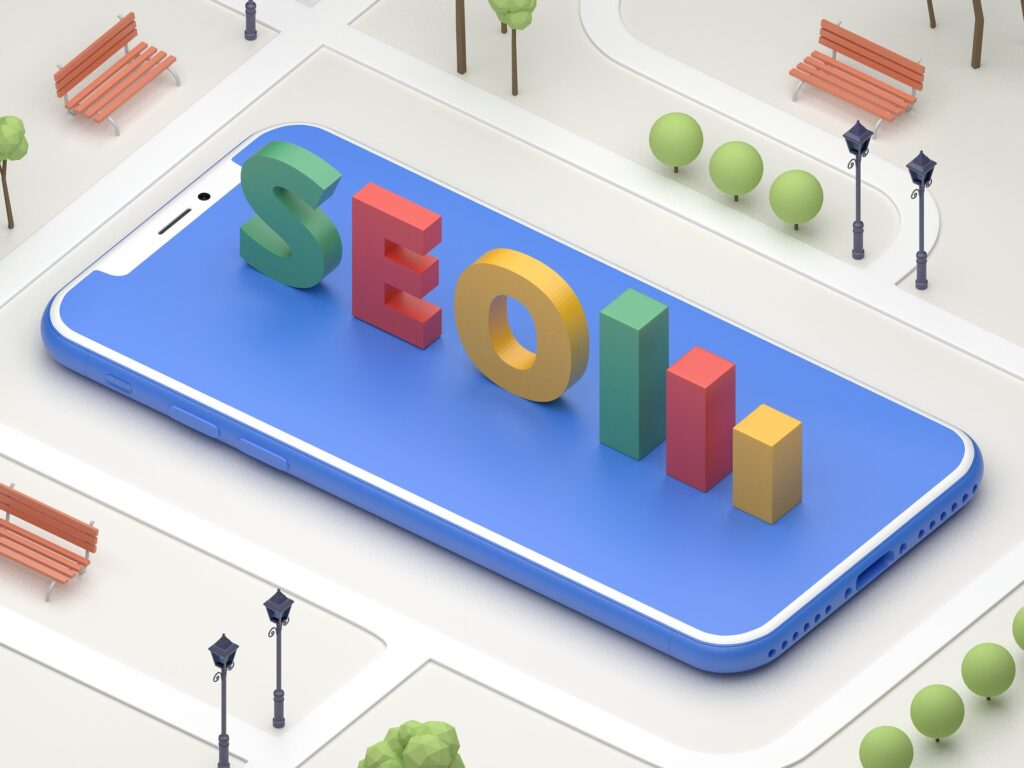 I hope you enjoy reading the following blog post. If you want the One SEO team to do your marketing for you, click here.
According to Google, nearly 97% of customers use web search for local business. These numbers are massive, and it shows that the majority of your potential customers are online. So when 97% of your potential customers are online, why are you not using this opportunity to grab a handful of customers?
In this digital world, having an online presence is directly proportional to more sales. As the shopping trend has changed over the years, people now prefer to buy from companies they have found online. Therefore, a strong web presence has become critical to grow the business and build credibility. Moreover, it has become a salient factor that reinforces your brand and enhances your market reputation.
On the other hand, lacking an online presence can have various negative impacts on business. Since many people are using google and other search engines to find products or services they are interested in, without a functional website, you are likely to lose a lot of potential customers, and It can plunge your business into obscurity.
Therefore, regardless of the size of the business and industry, make sure to have a web presence that portrays your products and services effectively. It will not only allow you to reach your target audience effectively, but customers will also be able to find you online and shop from the convenience of their homes. In short, it's a WIN-WIN situation for you.
But wait!
Just having a simple website doesn't guarantee success. To make it fully functional and reap the best reward from it, you need to focus on certain things. Out of many things that ensure a successful online presence, Search Engine Optimization (SEO) is on the top of the chart.
However, if you are a beginner and wondering how you can help your local business grow using SEO, we have got you covered. You can opt to hire the help of the best SEO analyst out there. Or, you can read this guide, where we will tell you some of the best local SEO techniques. So let dive straight into it.
1) Meta Description and Title Tag
Meta description and title tags are two important features that search engines use when building search results. Both are the salient components of local SEO as they affect the click-through rate and help you get a higher ranking in SERP.
While Meta description is effectively your site's additional ad copy, the Title tag is effectively your search listing's headline. However, contrary to what the name suggests, the meta title isn't seen on your actual page, but you can update your site's code.
Although Google doesn't always show the title tag you set, writing a compelling description (including the keyword you want the page to rank for) of the page can greatly increase traffic.
But to avoid truncation in search results, a compelling Meta description should not have more than 155 characters. Similarly, make sure to keep the title tag under 60 characters, and if you are not sure about the characters, you can use the SERP pixel tool to keep them within the limit.
2) Internal Links
Links are one of the biggest factors that ensure the ranking of your content. Google ranks the posts and pages and considers them the authority when they are linked with some other posts on the web.
An internal link is a hyperlink that directs the reader from one page of a website to another. Internal linking is critical not only to redirect the reader to the target page but to also give Google an idea about the website structure.
Moreover, internal links are essential to keep the audience engaged and encourage them to stay longer on the website. As these links are more accessible, they establish the hierarchy on your site and increase the domain and page authority. However, if there is no link on the page, the search engine crawler will not be able to navigate your site and index the page on the search engine's web page.
Therefore, using the right internal link strategy is important to make it easy for users and Google to navigate the site.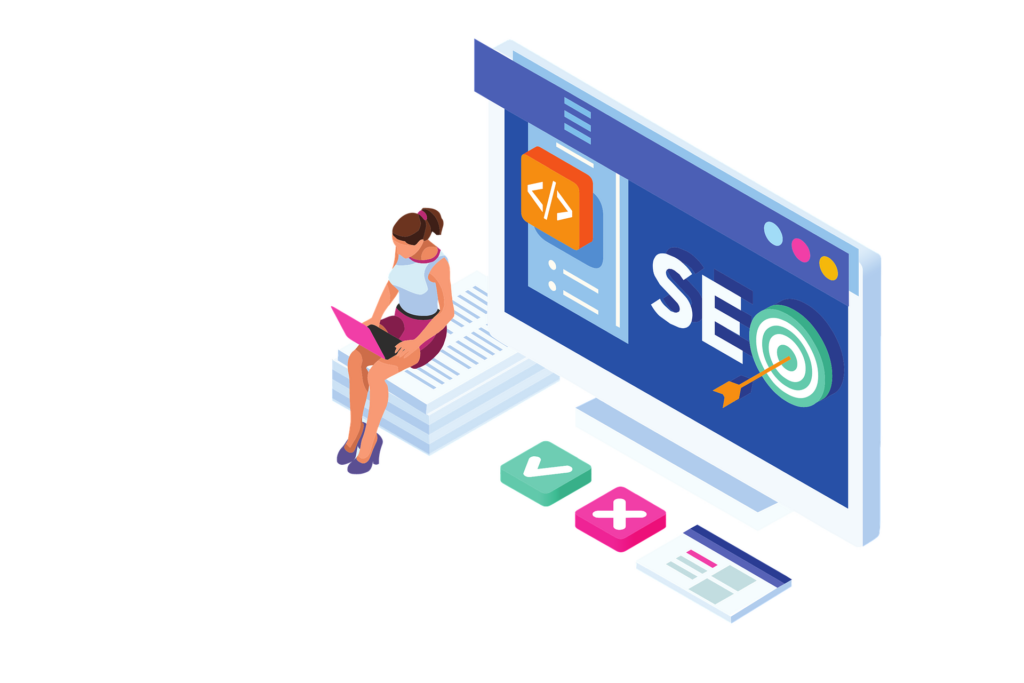 3) External Links
As the name suggests, an external link is a link that goes out of your website. In simple words, if you link out to another website, it will be known as an external link.
External links are hyperlinks that direct the reader to another reputable page or domain that is different from the source domain. Some people might think external links are counterintuitive as they redirect the visitors or customers to another website. However, linking to informative and trustworthy material can improve the credibility of your website. Besides this, it can establish you as the authority and help Google figure out your content is for SEO purposes. As a result, your search engine ranking gets a boost.
However, the quality and quantity of external links matter a lot as a spammy and poor link can hurt your site badly. Therefore, always make sure that you are linking your content to an authoritative and credible source.
Email marketing for SEO is one of the best strategies that bring high-quality traffic to your website and increase your search ranking. Fortunately, with the help of various tools you can make the process of email address search and validation much easier.
4) Strategic Use of Keywords
In terms of local SEO techniques, the strategic use of keywords has its weightage. Keywords are the topics and ideas that define what your content is about.
As people use different terms and phrases to search their queries on a search engine, you need to make sure that keywords on your page are relevant. It is essential to help the visitors easily find your offerings and rank your pages higher on the Google search engine result page.
The winning keyword strategy should involve keywords that have high search volume and low competition. These high-performing keywords will drive relevant traffic directly to your website and make all the difference in your campaign. However, always ensure that these keywords are relevant to our business and relate closely to your industry.


Once you have the targeted keywords, the next step is to determine how to incorporate those keywords into your content. Here make sure not too overstuffed the keywords and use them at the place where required. To make the best use of keywords, always use a targeted keyword in:
Title
First paragraph
Subheadings
Image Alt text
Conclusion
Local SEO is a series of actions and strategies designed to improve the visibility of your business. To boost your online visibility, you need to perform certain actions and follow a few techniques so that Google shows your business at the top of the Search engine result page.
By following the proven strategies mentioned above, you can tell Google your business is worthy of appearing at the top of search results. In this way, people close to your physical location will be able to search your business more often, and you will get more customers and sales.