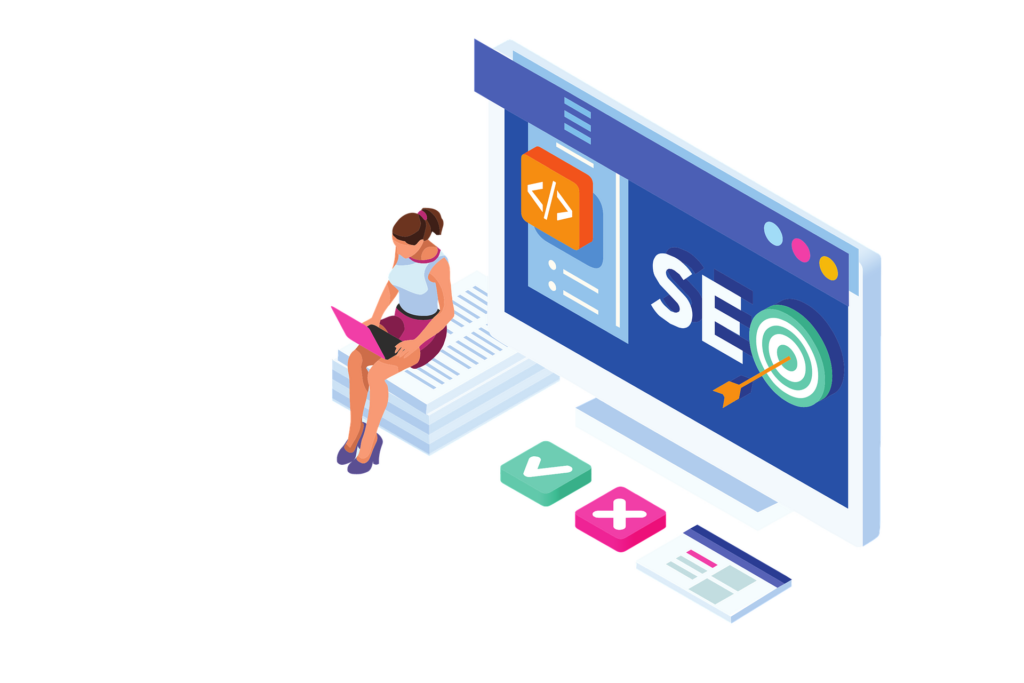 I hope you enjoy reading the following blog post. If you want the One SEO team to do your marketing for you, click here.
Like any other marketing strategy, SEO marketing is constantly changing. After all, website and content optimization are all about change and innovation. There's always something new on the horizon. And this isn't surprising considering how often search engines tweak their algorithms. Trends also change from time to time.
With this in mind, the best SEO analyst will tell you that it's helpful to know the current SEO trends and algorithms. Knowing what to focus on will help save you valuable time and energy and help your campaign become more effective. You can calibrate exactly to your needs and get the results that you want.
Without further ado, here are 7 things you should focus on in your SEO efforts this 2021.
1. User Experience
User experience remains to be one of the topmost SEO trends for 2021. Google values pages that keep their visitors engaged, and a high user experience (UX) is a good sign that your site is worth visiting.
Thus, it's important to make UX a priority this year for your SEO efforts. Your visitors should be engaged in your content. The longer time they spend on your site, the better your engagements will be.
However, user experience isn't limited to engaging content. It also includes other factors such as ease of use. Is the site easy to navigate? Will your users easily understand your content and the message you're trying to convey? Are the ads intrusive? Remember to look into these factors when working on your site's user experience.
2. Mobile Friendliness
Of all gadgets invented in the modern era, mobile phones have dominated people's interests. With increased connectivity and availability, mobile phone users can only increase over time. This is why your site needs to be mobile-friendly.
Your SEO ranking will increase if your site is accessible on mobile phones. Google will less likely rank your page if it doesn't have a good mobile site. Your site may look good on a desktop computer, but will it still look presentable if accessed through a phone?
When working on your site's mobile-friendliness, you should remember that visuals aren't everything. You also need to check accessibility and ease of use. Is your site easy to navigate even on a phone? Is it difficult to figure out for new visitors? When you've figured out these questions, your website will surely get more mobile traffic and engagement.
3. Speed
Speed is another thing that you should include in your SEO efforts. It determines how interactive your site is and encourages visitors to engage in your page. Have you ever visited a site that took forever to load? Surely, it's not a pleasant experience for anyone.
In this day and age, speed is valued, especially that internet users have little attention spans. You can boost your page's speed in several ways. One good option is to compress images on your website because large image files may negatively affect your site's loading capacity. Avoid also putting too many pop-ups as they will make the website experience slower and quite annoying.
4. Disable Pop-ups
Speaking of pop-up ads, pages rank higher in mobile when they disable pop-ups. This is due to a new "soft penalty" introduced by Google against factors that make content less accessible to a user. Pop-ups are the most common example of these techniques. However, it doesn't mean that you should always disable pop-ups.
You can still have pop-up ads or messages for your desktop version, but you should disable them on your mobile site. Other types of pop-ups include unplayable flash videos and unreadable fonts on your site's mobile version.
5. Local SEO
Local SEO is all the rage these days. Most businesses may be into paid advertising, but nothing can beat organic or earned results. Statistics cited that 46 percent of Google searches are local and 30 percent of mobile searches are related to a location.
Most local SEO efforts relate to business, so here are some things that you can do to improve your local ranking:
Specify your location.
Respond to questions or provide answers to frequently asked questions (FAQs).
Provide business hours.
Get positive reviews.
Update with pictures and posts regularly.
6. Customer Analytics
Customer analytics have always been part of the marketing circle. To provide a good customer experience, you need to know what your customers want and need. You can do that through customer analytics. It will tell you everything you need to know about your customers, such as their habits, purchasing behaviors, and preferences.
The current trend in SEO has moved so much from just trying to attract clients and customers. These days, companies and sites are working hard to retain them and make them loyal customers. Hence, you shouldn't neglect your customer analytics when improving your site's traffic, engagements, and business sales.
7. Long-Form Content
You may think that shorter contents are better than longer ones. However, the latest trend reveals that pages with longer content have been shown to perform better than pages with shorter content. It also boils down to retaining and keeping readers engaged on your site for as long as possible.
The longer and more engaging your content, the longer users will stay on your site. Google will read this as a positive note, improving your SEO rankings. A 2000-word or 1000-word content is the most effective type of content. Just make sure that they're interesting, or readers will immediately exit your page.
Nobody wants to read long, boring content. Hence, your content should be long and engaging. Bonus points if it encourages users to stay on the site and browse some more.
Conclusion
SEO may seem like a constant challenge. It's always changing, and it may feel like you're just trying to constantly keep up without getting positive results. However, this is no cause for alarm. Trends will manifest themselves and you'll be on the right track before you know it. With these helpful tips and by reading an ultimate SEO checklist, you're sure to have a successful SEO campaign this 2021.