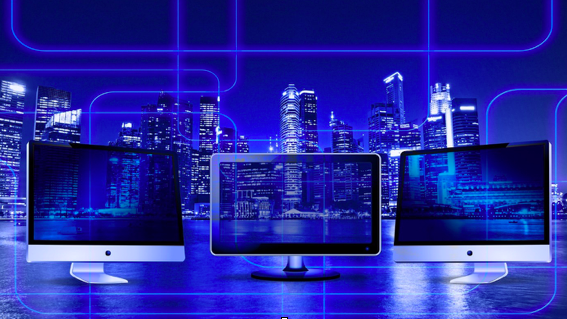 If you want your webpage to get noticed, you must do more than just come up with great content. That is simply not enough. The internet is vast and there is guaranteed to be someone else in the same niche as you – no matter how small of a niche it is.
So, how do you make your website stand out? Any digital marketing company will tell you to make SEO your top priority. They are right. But, there are different ways to make your website rank higher on Google and it's crucial rankings. One of the easiest ways to get your site some attention is the skyscraper link building technique. Let me explain.
Why Backlinks are Necessary
Backlinks are incoming links to a webpage. Backlinks are the actual links within those hyperlinked terms you see in a different color in an online article, usually in blue font. These colored words are referred to as "anchor texts". The anchor texts link back to another webpage. And, Google loves them. And, the more Google loves a webpage, the higher the page will rank in searches. Hence, the power of backlinks.
According to Entrepreneur, "Backlinks are the most needed and most misunderstood tactic used by marketers today. The biggest mistake being made by marketers is thinking of these inbound links as commodity items and focusing on ramping up numbers quickly rather than placing those links in proper context."
In other words, you cannot simple stuff any old backlinks into a webpage and expect Google to rank you higher. The backlinks must be relevant. Therefore, if you want people to link back to your webpage, your content must be exceptional. This is where the skyscraper link building technique comes in.
Identify the Competition
Skyscraper link building basically works by taking what is already there and improving it. In other words, imagine a great building. You see it has ten floors, but you think it could be even better with fifteen floors. So, you redesign this building with fifteen floors and get people to see your building as better. Now, reimagine this with an online article.
First, you begin by identifying the competition. This is where keywords come into play. Use keyword searches to discover other pages with content that is like your topic. Then, look for which of the most popular articles already have backlinks. Next, start to consider how you can "build upon" the content that already exists in these articles.
Fortunately, there are various tools and outreach platforms that make it easy to identify the competition.
Beat the Competition
You can beat the competition by either improving an article or building upon it. For instance, if you notice an article the webpage backlinks to has some errors, is outdated, or is unclear, then write your own piece that includes the correct information.
Or, if you think you can provide more information, then write a longer piece that covers any gaps the other article missed. For example, if their article lists 10 steps, then your article should list 15 steps.
The key thing to remember is that your content must be better.
Let People Know You are the Winner
The final step in the skyscraper link building technique is to let people know you are the winner. This means contacting the right people to ask for links. Go to the pages where you found the original type of content you used for the skyscraper technique. Then, let the webmaster know you have a piece that supports their content.